"Reliable Family Run (Husband & Wife Formed)"
"Twice recommended by"Time Out" London in 2006"
"Finalist of the Training and Development Barking & Dagenham Business Awards 2008"
"Finalist of the "Best New Business" and " Entrepreneur of the year" Kingston Business Awards 2010"
"Finalist of the " Entrepreneur of the year" Kingston Business Awards 2011"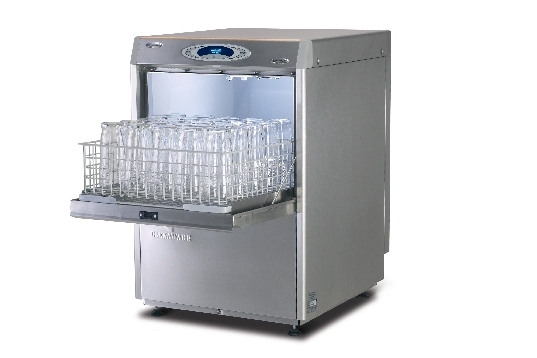 London Emergency Catering Appliances. Glasswasher, Dishwasher, Laundry Appliances Repair, Replacement, Servicing
Apart from Commercial Plumbing, Heating, Gas Catering Repairs we also offer you "Commercial & Doemstic Plumbing Catering Appliances Services" which include Dishwasher Repair,Replacement,Service, Glasswasher Repairs, Commercial Laundray Appliance, etc
Dishwashers/Glasswashers can be plumbed into either the hot or cold water supply, taking into account the maximum incoming water temperature recommended by the manufacturer.[4] Plumbing a dishwasher/ Glasswashers into the hot or warm water supply can improve cleaning performance and reduce food debris in the interior of the dishwasher.[4] A few dishwashers may spend much less time on the wash phase if the incoming water is hot, which can compromise cleaning, so results will vary
If the Dishwashers / Glasswashers have run out of the salt that recharges the ion exchange resin that softens the water, and the water supply is "hard", limescale deposits can appear on all items, but are especially visible on glassware. It can be removed by cleaning with vinegar or lemon juice, or a proprietary limescale removal agent. The dishwasher should either be recharged with salt, adjusted appropriately for the hardness of the supply water—or possibly this is a symptom of failure of the ion exchange resin in the water softener (which is one of the more expensive components). The resin may have stopped working because it has been poisoned by iron or manganese salts in the supply water.
---------------------------------------------------------------
Commercial Diswasher, Commecial Glasswasher Installation with Lime Scale Reducer OR Water Softerner Installtaion
Do you live in a moderate or hard water area? If so, we'd recommend you use a water softener to get the best results from your glass washer and to protect against lime scale. Extras like these are all part of our service too and we'll be happy to discuss the options with you. For instance, some glass washers come fitted with integral water softeners or you can add a manual water softener.
Glasswashers, glasswasher, commercial glasswashers, glass washers, washing machine repairs, commercial glass washers, glass washer, glass washers for bars, glass washer repairs, maidaid glasswasher, commercial glasswasher, hotpoint repairs, catering equipment, commercial dishwasher, glass washers for pubs, commercial dishwashers, home assistance, winterhalter glasswasher, domestic appliance repairs, glasswasher repairs, bosch repairs, washing machine repair, glass washer hire, ice machine, zanussi washing machine problems, beko washing machine, pub glass washers, hotpoint washing machine repair, hotpoint washing machine repairs, electrical appliance repairs, commercial glasswasher repairs, dishwasher repairs, catering equipment repairs, commercial glass washer, classeq dishwashers, greenstars, lg washing machine, glass washer spares, washing machine repair London, washing machine repair harrow, commercial dishwasher repairs, catering engineers, winterhalter dishwasher, dishwasher repair London, dishwasher repair London, catering equipment repair, commercial dishwashers uk, recommended plumbers London, London recommenced catering engineers
---------------------------------------------------------------
Woodford Green IG8,RM5 Recommended Dishwasher,Glass Washer Repairs East London
East London 24Hour DishwasherGlasswasher Repair Engineer
woodford green 24 hour glasswasher dishwasher repairs RM3, RM1 romford Commecial dish washer Repairs/ Dishwasher Replacement Romford,Upminster,Woodfrod Green RM1,RM3,RM5,rm7 Romford plumber RM4, RM5, RM6, RM7 Romford Catering Engineers Plumbing Heating Repair NW9 Kingsbury , Emergency Plumber NW10 Harlesden East London central heating installation East London, North East London central heating installation North East London, North London central heating installation North London, Romford

plumbers Seven Kings, IG3 plumbers, IG3 emergency plumbers, IG3 plumbing services, plumbers in IG3, Seven Kings emergency plumbers, Seven Kings plumbing services, plumbers in Seven Kings, Seven Kings boiler repair, IG3 gas safe plumbers, IG3 boiler repair boiler repair Seven Kings, boiler repair IG3, boiler repair in IG3, boiler repair in Seven Kings

,

plumbers Clay Hill, IG5 plumbers, IG5 emergency plumbers, IG5 plumbing services, plumbers in IG5, Clay Hill emergency plumbers, Clay Hill plumbing services, plumbers in Clay Hill, Clay Hill boiler repair, IG5 gas safe plumbers, IG5 boiler repair boiler repair Clay Hill, boiler repair IG5, boiler repair in IG5, boiler repair in Clay Hill, plumbers Barkingside, IG6 plumbers, IG6 emergency plumbers, IG6 plumbing services, plumbers in IG6, Barkingside emergency plumbers, Barkingside plumbing services, plumbers in Barkingside, Barkingside boiler repair, IG6 gas safe plumbers, IG6 boiler repair boiler repair Barkingside, boiler repair IG6, boiler repair in IG6, boiler repair in Barkingside