"Reliable Family Run (Husband & Wife Formed)"
"Twice recommended by"Time Out" London in 2006"
"Finalist of the Training and Development Barking & Dagenham Business Awards 2008"
"Finalist of the "Best New Business" and " Entrepreneur of the year" Kingston Business Awards 2010"
"Finalist of the " Entrepreneur of the year" Kingston Business Awards 2010"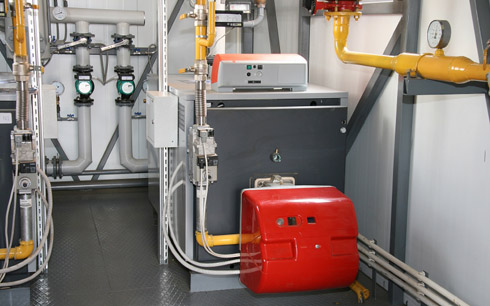 Advanced Professional Plumbing and Heating Services has experienced corgi registered engineers who can carry out heating services and all types of gas issues - 24 hours a day for all emergencies.
We have extensive knowledge and experience to deal with both commercial & domestic plumbing and heating issues and other trade areas. Our 24 hour contractors, commercial & domestic heating contractors in London will always do their best the solve problems for you, we've been doing a lot of trainings, upgrading our knowledge about plumbing, gas, heating services and other fields so that we can assure you won't be disappointed with our tradesmen and our office team.
Family Run 24 Hours Commercial Gas, Commercial Heating engineers are always on standby all over London and surrounding areas waiting for you to call them out when required
What ever problem you have for example if you have heating breakdown it doesn't matter what type of boilers it is : Vaillant, Worcester Bosch, Chaffoteaux & Maury boilers , Potterton (Part of Baxi), Heatline Boilers , Ariston, Alpha, Andrews water heater, Atag Boiler and Solar System, Broag, Remeha , Buderus, Baxi, Biasi, Chaffoteaux, Eco Hometec, Ravenheat, Eurocal, Ferroli, Firebird, Glowworm, Gledhill, Grant, Halstead, Ideal, Jaguar , Johnson & Starley, Keston, Lochinvar, Myson, Main, MHS, Mistral , Saunier Duvall , Sime, Trianco , Turco , Vaillant, Vokera , Viessman, Warmflow. We know how the deal with the problems and with these brands and know how to contact manufacturers in case of any major manufacturer defect.

Commercial / Domestic Gas and Heating Services we offer :

Boiler breakdown repair Boiler replacement and installation Emergency boiler repairs & installations Boiler Heath check Electric oven Heating and Ventilation contractors Gas hob General cooker Underfloor Heating Repairs Commercial & Domestic combination boilers Commercial & domestic system boilers Back boiler Gas leak repair Local heating repair Local plumbing heating Gas Fire repair and install Corgi gas engineer Chimney, flue safety check Gas leaks, boiler leak fault finding repair Radiator Heating installation, replacement, repairWarm air unit Heating maintenance, fault finding Gas cooker, Hob , Stove repair and replacement Corgi notification of gas appliance installation Carbon monoxide detectors supply System upgrades Pumps and valves fitting Under floor heating fault finding , repair, installation Programmable room thermostats fitting Gas safety & Landlord certificate Boiler annual service Commercial / Domestic Gas & Heating Services
---------------------------------------------------------

You may want us to do tightness test we have pressure test equipment and we know how to get your out of troubles.
You may have a leak or pressure problem we are equipped with the tools to so this. It's recommended for everyone to have gas pressure test, air pressure test, especially gas leak test to save to from Carbon monoxide poisoning. If you are a home purchaser you will need to have gas safety checks done, or when you move into the new properties you need to get EPC energy performance certificate (energy performance certificate), electrical safety certificates we can provide all these for you.
Our technical engineers don't just do the job but we always make sure every time we do inspection on any plumbing, heating, gas or electrical appliances we also get them done professionally and up to regulations and UK standard that the government set up so. You will be assured that you have a reliable company who can deal with problems for you even when you are not present.
We also have professional under floor heating specialist who can help you with your under floor heating problems whether or it is a repair, maintenance, emergency or installation. Our under floor heating installers have a lot of experience to advice you how we can deal with the problems and will protect it from happening again in the future.
What you need to remember is Advanced Plumbing & Heating Services is always there for you in case of any emergency. Our experts can deal with any emergency boiler leak or all major cases. If your boiler is leaking that means your boiler has not been serviced or checked so you have to get it done very quickly as it can cause major problem. We can sort out all plumbing and heating issues for example water leak repairs. To repair leaks you need to get somebody who knows what he is doing, we deal with water pipe leak repair, plumbing leak, toilet leak, water leaks repair, plumbing leak repair, water heater leaks, water heater leaks, plumbing leaks, fix a leak, leaking toilet, leaking shower, leaking taps.

If you are looking for a bathroom fitter you need to make sure your check the plumber out carefully. During the install the plumber should keep you inform of the progress and any potential complication that could happen and etc. This it what Advanced Professional Plumbing & Heating plumbers always do. When you get this type of job done – it has to be done properly otherwise it can cause major problems for example water leaks or burst pipe.

Having heating system repair or electric heating maintenance or if your hot water is not working, Advanced Heating Services are recommended gas corgi plumbers, recommended boiler installation central heating installation our competent engineers are there to deal with all these problems for you if there is something wrong with your hot water (hot water system breakdowns), heating and ventilation breakdown.

---------------------------------------------------------
Emergency Commercial Boiler Breakdown Hampstead hampstead NW3 emegency commercial boiler breakdown N21, Totteridge N20, Family Run Hampstead NW3,NW6 Emergency Commercial Boiler Breakdown Engineers Finchley,NW3 Belsize Park,Grange Park N20 Oakleigh Northwest London 24 hour good gas corgi engineers NW1, NW2, NW3, NW4, NW5, NW6, NW7, NW8, NW9, NW10, NW11. East London emergency reliable plumbers E1, E2, E3, E4, E5, E6, E7, E8, E9, E10, E11, E12, E13, E14, E15, E16, E17, E18. North London emergency gas safe corgi plumbers N1, N2, N3, N4, N5, N6, N7, N8, N9, N10, N11, N12, N13, N14, N15, N16, N17, N18, N19, N20, N21, N22. Plumbers N8 turnpark lane - Plumbers N9 lower edmonton - Plumbers N10 muswell hill - Plumbers N11 bounds green - Plumbers N12 North finchley - Plumbers N13 palmers green - Plumbers N14 south gate - Plumbers N15 south tottenham - Plumbers N16 stoke newington - Plumbers N17 tottenham - Plumbers N18 upper edmonton - Plumbers N19 upper holloway - Plumbers N20 whetston - Plumbers N21 winchmore hill - Plumbers N22 wood green corgi registered plumbers, heating plumbing services, corgi plumbes , plumbing heating, plumbing & heating, plumbing and heating, commercial plumbing services, registered plumbers Covent Garden, Emergency plumbers London Chelsea, Emergency Plumber London, London plumber, Plumbers London,