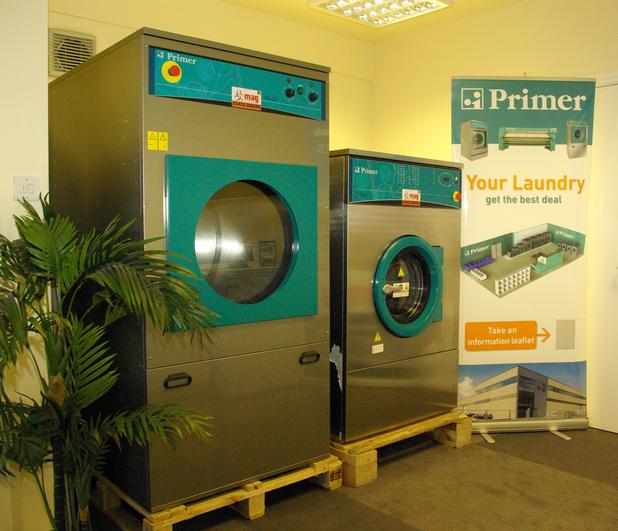 "Reliable Family Run (Husband & Wife Formed)"
"Twice recommended by"Time Out" London in 2006"
"Finalist of the Training and Development Barking & Dagenham Business Awards 2008"
"Finalist of the "Best New Business" and " Entrepreneur of the year" Kingston Business Awards 2010"

-----------------------------------------------------------
Get to know how washine machine works
The washing machine has two steel tubs. The inner tub is the one that holds the clothes. It has an agitator in the middle of it, and the sides are perforated with holes so that when the tub spins, the water can leave.
The outer tub, which seals in all the water, is bolted to the body of the washer. Because the inner tub vibrates and shakes during the wash cycle, it has to be mounted in a way that lets it move around without banging into other parts of the machine.
The inner tub is attached to the gearbox, which is attached to the black metal frame you see in the picture above. This frame holds the motor, gearbox and the concrete weight.

-----------------------------------------------------------
Commercial Washing Machines- Washer Dryer Repair & Washer Dryer Servicing in London

Advanced Plumbing & Heating Services can provide the all commercial and domestic services that will cover all repairs, maintenances, replacements and installation of Tumble Dryer, Laundry Machine, Washing Machine, Washer Dryer etc.

We have fully qualified tumble dryer repair engineers, commercial plumbing, heating engineers who specialise in tumble dryer repairs, operating in all London and surrounding areas like Enfield, Twickenham, Bromley, Kent, Essex, Croydon.

Does your Washing Machine, Washer Dryer give you trouble? Are you seeking a professional help in a timely manner yet affordable? If so; we are a phone call away. We have experience in repairing, replacement, installation of many different Makes and Models from generic models to high end appliances. We have serviced many different companies, businesses, hotels, companies in London and surrounding area and have great deal of experience in the field whether it is for Residential or Commercial appliances.
-----------------------------------------------------------
Washine Machine,Laundry Machines Manufacturers/ Makes that we deal with :
Daewoo * De Dietrich * Delonghi * Dirt Devil * Dyson * Elba * Electrolux * Eurotech * Fagor * Flavel * Fridgemaster * Frigidaire * General Electric * Haier * Hitachi * Hoover * Hotpoint * Admiral * AEG * Antony Worrall Thompson * Ariston * Asko * Atag * Baumatic * LEC * Leisure * LG * Matsui * Maytag * Micromark * Mondia * Morphy Richards * Neff * Beko * Belling * Bissell * Black & Decker * Bosch* Brandt * Candy * Cannon * Caple * Carlton * Coolzon* Creda * Husky * Indesit * Irobot * Karcher * Kelvinator * Kenwood * Kuppersbusch * New World * Norfrost * Nova Scoti * Sanyo * Sebo * Servis * Sharp * Siemens * Smeg * Snowcap * Sovereign * Stoves * Teka * Tricity Bendix * VAX * Vestel * Vestfrost * Whirlpool * White Knight * Zanussi * Ocean * Panache * Panasonic * Parkinson Cowan * Philco * Philips * Polti * Rangemaster * Samsung

We have qualified Washing Machine, Washer Dryer repair specialists / technicians that can provide you with high level support to all your major needs from Tumble Dryers repairs to freezer repairs and whether its home repair/maintenance or commercial and can meet your expectations for all types of other laundry machines for example commercial or domestic laundry machines.
---------------------------------------------------------------