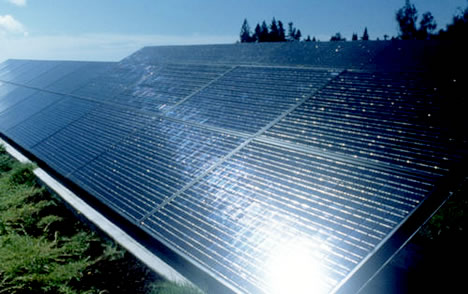 Hampstead NW11 Recommended Solar Panel Hot Water Installers Euston Square NW1,NW2,NW3 Camden Gas Safe Registered Plumbers NW2 Willesden Green Solar Panel Installation Brent Cross, NW4,NW6 Brondesbury, NW7-St.John's Wood-NW9-The-Hyde
Advanced Professional Plumbing & Heating Services London - we're husband and wife formed. 24 hr emergency London plumbers.
- Reliable Family Run (Husband & Wife Formed)
- Twice Recommended by "Time Out" in 2006
- Finalist of the "Training & Development" Barking & Dagenham Business Awards 2008
- Finalist of "Best New Business" and "Entrepreneur of the year" Kingston Business Awards 2010
----------------------------------------------------------
If you are looking for a Solar panel system to be installed or wanting to discuss the project with our solar heating specialist London.
Simply give us a call us now!
The types of Solar Panel System Service we offer :

- Solar Heating and Hot Water
- Solar Panels
- Solar Conversions
- Renewal emergency efficiency
- Solar panel heating systems
- Solar electric panels system
- Solar hot water heating system
- Systems upgrades and conversions
- Energy efficiency upgrades
- Energy efficiency surveys
- New Gas runs
----------------------------------------------------------
Solar panel system for heating and hot water
Getting to know - What is solar panel water heating?
Solar heating converts sunlight into heat. This heat is transferred to your hot water cylinder supplementing the gas energy used to fuel your current boiler. Solar heating panels are going to become more and more popular in a very near future as Solar water heating is good for the environment and will help reduce your central heating and electricity bills.
How does solar water heating work - can you get commercial solar panels for your home?
We attach solar panels to your roof and then connect them to a solar hot water cylinder, using a heat transfer system. The cylinder itself can be placed in an unobtrusive place such as an airing cupboard. The cylinder then stores the hot water that has been produced during the day by the sunlight, ready for use when you need it.
----------------------------------------------------------
Where do the solar panels go?
A South facing roof ensures that the solar panels get the highest exposure to the sun. However, solar panels can be fitted to a south-east or south-west facing roof provided there is only a minimal of shading.
Solar power efficiency is not designed for only new homes but if you already have existing homes you can still add high efficiency solar panels on to your roofs. In some properties or new homes or new commercial buildings are designed to have this system to help people save energy. They tend to exten the roof and solar roofs panels to help them save cost, doesn't matter what type of buildings they are, they can still have solar hot water heating system fitted. At Advanced Professional Plumbing & Heating Services we have experts who can advise you the process of the installation – they have experience to tell you what solar panels installation costs are and how they will do the work in such they way that it will work well for your property. They can build solar panel for both commercial and domestic (residential) offices, homes, flats and etc.
If asked the question, Do solar panels work when it's cloudy?, the average person would no doubt guess that, well, no, how can they when there's no sunshine for them to work with?

Actually, that answer is partially true, in that solar panels aren't as efficient in cloudy conditions as during bright, sunny days. In fact, the production of solar panels is reduced by at least 50 percent on cloudy days, and may even by down to just 5 to 10 percent of what they can produce on sunny days.

But, the point is that they do still actually do their job, even if at a reduced rate. That's a great testament to the amazing technology that solar panels are, so let's look a bit deeper into this.
----------------------------------------------------------

How Can Solar Panels Possibly Work When It's Cloudy?

You may be wondering how it's even possible for solar panels to produce any electricity at all on cloudy days. The answer lies in the incredible technology used by a single solar cell, which takes the light from the sun, or photons (particles of light), and converts that to electricity thanks to silicon in the cells which reacts with the sunlight to generate an electrical charge. Thanks to French scientist Edmund Becquerel for his discovery of what came to be known as the "photovoltaic effect" in the 19th century!

A number of solar cells are combined to form a solar panel, so that small charge created by a single solar cell is multiplied many times over to produce a significant amount of wattage from a whole panel. Solar panels perform best in sunny, unshaded conditions, so any type of shading or cloud cover can seriously affect a panel's performance to the extent that, in extremely cloudy conditions, a panel may only operate at 50 percent efficiency. Multiply that by however many panels are in an array (an array of panels is basically a group of panels, which is what you normally need to supply enough power to run household appliances, electronics, etc.), and the fall-off in performance can be pretty dramatic.
----------------------------------------------------------

What Happens If Your Panels Aren't Performing?

If you're only getting about 50 percent of the solar production of your panels, and that's not enough to keep your household's appliances up and running, what can you do?

Well, if you live on the grid, there's no need to panic, because, thanks to the wonders of net metering, your utility can make up the balance of power and keep your household up and running and all your electrical appliances and devices will keep working as normally.

That's one of the advantages of having a grid-tied solar electric system, because any time your system runs into trouble and doesn't produce the amount of electricity needed for a particular task, that's where your utility comes in and makes up for your system's shortfall. Unless you've got enough electricity credits banked with your utility company, you'll be billed by your utility for electricity drawn from the grid at the then prevailing rates, but you'll never be without power as long as the grid is available.
----------------------------------------------------------


Hampstead NW11 Recommended Solar Panel Hot Water Installers Brent Cross,Euston Square NW2 Willesden 24HR Commercial Solar Panel Hot Water NW11 commercial solar panel hot water installation hampstead NW2 camden NW9, NW10 Hampstead NW11 Recommended Solar Panel Hot Water Installers Euston Square NW1,NW2,NW3 Camden Gas Safe Registered Plumbers NW2 Willesden Green Solar Panel Installation Brent Cross, NW4,NW6 Brondesbury, NW7-St.John's Wood-NW9-The-Hyde Home solar panels repairs, Solar panel systems for commercial building, Solar water heating maintenance, Solar panel installation, Solar roofs panels , Solar power water heater , Solar power heating specialist , Solar panel for electricity expert