"Reliable Family Run (Husband & Wife Formed)"
"Twice recommended by"Time Out" London in 2006"
"Finalist of the Training and Development Barking & Dagenham Business Awards 2008"
"Finalist of the "Best New Business" and " Entrepreneur of the year" Kingston Business Awards 2010"
"Finalist of the " Entrepreneur of the year" Kingston Business Awards 2011"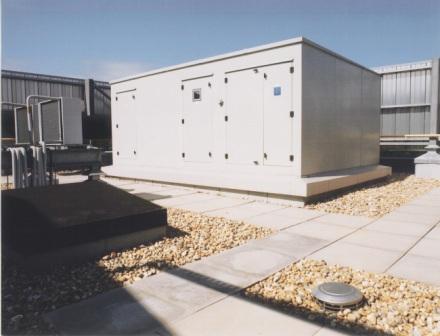 What is a central air-conditioning unit?
Central air conditioner units are energy moving or converted machines that are designed to cool or heat the entire house. It does not create heat or cool. It just removes heat from one area, where it is undesirable, to an area where it is less significant or makes no difference.

Central air conditions has a centralize duct system. The duct system (air distribution system) has an air handler, air supply system, air return duct and the grilles and register that circulates warm air from a furnace or cooled air from central air conditioning units to our room. It returns that air back to the system and starts again.
It uses Ac refrigerant (you may know it as Freon) as a substance to absorb the heat from indoor evaporator coils and rejects that heat to outdoor condenser coils or vice versa.
Central air conditioning units used a blown, which is mounted indoor to a furnace to circular that cold air to the entire house through air distribution system (duct). It uses the same duct system for heating and cooling.
-------------------------------------------------------------
Rooftop Air-Conditioning Unit Repair

Over time, there will inevitably be times when a rooftop unit will need repairs. Call us as soon as you notice an issue with your unit and we'll have someone out as quickly as possible to assess the situation and complete any necessary repairs. Even if we didn't do your initial installation, we have the knowledge, skills and equipment needed to complete repairs on any type of rooftop unit.
Rooftop Air-Conditioning Unit Maintenance

The best way to avoid emergency repairs, though, is to keep up with regularly scheduled maintenance for your rooftop unit. The cost for these maintenance visits is relatively small, and they'll save you plenty in repair and replacement costs in the long run.
Most manufacturers of commercial rooftop HVAC units recommend maintenance at least once per year. During a maintenance checkup, a skilled technician will complete a thorough inspection of your rooftop unit to make sure all parts are functioning properly. They'll also clean out any debris or sediment that has built up over time and replace any parts that seem to be wearing down.
Commercial Air-Conditioning Experts

When seeking out a heating and air conditioning contractor to handle projects involving commercial rooftop HVAC units, it's important to choose someone who has specific experience working with this type of equipment. Call Polar Bear if you're seeking an experienced commercial HVAC technician to install or service your rooftop unit in all london areas


-------------------------------------------------------
Air-conditioning & Ventilation System for Commercial Office Buildings - Commercial Roof Top Air-Conditioning System

Do you know that most of commercial business buildings / office buildings / factories have condensing units on their roofs, and as you fly into any airport you notice that warehouses and malls may have 10 or 20 condensing units hidden on their roofs.

Due to complications of office layout, you'll find large cooling towers that are connected to the air conditioning system on the roof:

Even though each of these machines has a pretty distinct look, they all work on the same principles. In this article, we'll examine air conditioners -- from small to large -- so you know more about what you're seeing. We'll also look at some new, energy-efficient cooling methods.
Advanced Professional Air-Conditioning & Ventilation Specialists can are used to deal with air-conditioner manufacturers from different leading brands below:

LG air-conditioning - Daikin - Lennox - United Refrigeration Inc. - Coleman Air Conditioning - American Standard, Inc air-conditioner - - Fujitsu - Mitsubishi - Trane – Denco .air-conditioning & ventilation, Amana Refrigerators, Bosch , Dacor , Fisher & Paykel , Frigidaire Refrigerators , Gaggenau , General , Electric Refrigerators , Haier Refrigerators , Jenn-Air , KitchenAid , LG Refrigerators , Marvel Refrigerators , Maytag Refrigerators , Monogram Refrigerators , Norcold Refrigerators , Samsung Refrigerators , SubZero , Viking Refrigerators , Whirlpool, Magic chef , Avanti , Norcold
------------------------------------------------------------
24 Hrs emergency Commercial Clima Roof Top Air-conditioning engineers in W1 W2 W3 W4 W5 W6 W7 W8 W10 W11 W12 W14 Plumbers London Ealing , Ealing Broadway W5 South Ealing Underfloor heating repair gas enigneer North Ealing, West Ealing W5 Western Avenue W6 Brook Green Great West Road W6 Hanger Lane West, W6 Stamford Brook Commercial Clima Roof Top Air-conditioning engineers Ravenscourt Park W6 Barons Court , W7 Boston Manor W7 Elthorne Park W7 Hanwell W7 Boston Manor W8 Kensington ,W8 High Street Kensington,W9 Commercial Clima Roof Top Air-conditioning engineersW10 West Kilburn, Westway W10 Latimer Road W11 Holland Park emergency Commercial Clima Roof Top Air-conditioning engineers W11 Notting Hill West London gas heating engineer plumber W11 Notting Hill Gate W11 Westbourne Grove W12 Goldhawk Road emergency Commercial Clima Roof Top Air-conditioning engineers W12 Shepherds Bush W12 Uxbridge Road W12 White City West W12 North Kensington W13 Drayton Green W13 Northfields W14 Hammersmith W14 Kensington & Chelsea W14 West Olympia W14 West Kensington Plumber in Mayfair West End Bayswater Padington Commercial Clima Roof Top Air-conditioning engineers Oxford Circus Queensway gas air condition units, air conditioning installation companies, room air conditioning, wall air conditioning units, Clapham North SW9 Coldharbour Lane , SW9 Stockwell SW9 Vauxhall Bridge SW10 West SW10 Brompton Battersea Plumber plumbing heating service enigneer SW11 Belgravia SW11 Clapham Junction water cylinder installer SW11 Lavender Hill