"Reliable Family Run (Husband & Wife Formed)"
"Twice recommended by"Time Out" London in 2006"
"Finalist of the Training and Development Barking & Dagenham Business Awards 2008"
"Finalist of the "Best New Business" and " Entrepreneur of the year" Kingston Business Awards 2010"
"Finalist of the "Entrepreneur of the year" Kingston Business Awards 2011"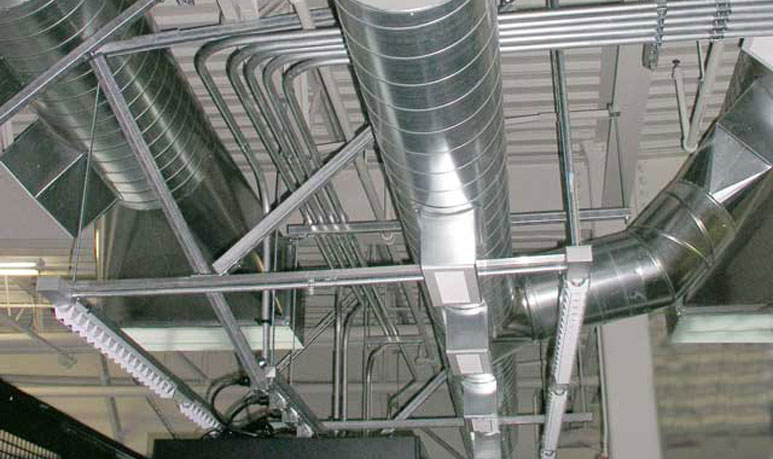 Commercial Catering Duct Cleaning Service by Recommended commercial catering engineers in London
We use a range of specialised extraction devices, air jets and brushes designed for the purpose, which allow us to remove contamination from your ducts and disinfect where necessary during the air duct cleaning process, depending on the design and configuration of your system.

An air duct system is generally cleaned in the direction of the airflow. Therefore, a supply system is cleaned right through from the fresh air intakes to the supply diffusers. Conversely, the return extract is cleaned from the extract grills through to the mixing chamber or discharge.

If we find that existing air duct systems have insufficient access points to enable effective duct cleaning we can also install access doors throughout the system so you can be sure of proper, thorough inspection, cleaning and disinfection.

Once your air duct system is cleaned we recommend that the ventilation system is sanitised to give you long term protection. For example, a polymeric emulsion Sanitiser (PDS) is atomised into the ventilation system, where it forms an internal lining on the air duct which reduces corrosion. PDS also contains an anti-microbial for long term air duct protection.

--------------------------------------------------------
Getting Your Duct Cleaned

There are various duct cleaning procedures available. Reputable duct cleaners will be familiar with different techniques and their effectiveness. Duct cleaners affiliated with heating and air conditioning firms may be able to provide a more thorough system tune-up. Check to see if the duct cleaners are affiliated with trade organizations.They should also be able to offer references from satisfied customers. Some duct cleaners visually inspect the ducts after their work, either through duct access panels that they cut into the sheet metal or by in-duct cameras. This allows some proof of the effectiveness of the cleaning.

Do not accept offers from duct cleaners to spray or fog the ducts upon completion of the work, ostensibly to get rid of residual bacteria or mold.There are no products registered under the Pest Control Products Act in Canada for residential duct cleaning. Registered products, if they existed, would have been tested for effectiveness and human safety. A proper duct cleaning job does not require the use of a biocide to clean up missed areas. Based on current research, broadcast spraying of biocides through houses is considered inappropriate if you wish to maintain good indoor air quality.
--------------------------------------------------------

So... To Clean or Not To Clean? It's Recommended Actually!

This choice is up to you. Duct cleaning may possibly improve air quality of houses in cases where serious moisture or blockage problems exist in the ducting. - However, it's recommended to anyone!

A comprehensive cleaning of all heating and cooling system components (furnace fan blower, furnace heat exchange, air conditioning coil, humidifier, ducts, etc.) may help air movement within the house. However, regular duct cleaning is probably unnecessary for most householders.

Some people will choose to have their ducts cleaned simply because they feel that they cannot do this task easily themselves, and they prefer to have any accumulation of dust and dirt within the house removed regularly. Ensure that any duct cleaning that takes place in your home does not include broadcast spraying of biocides within the duct system.

--------------------------------------------------------