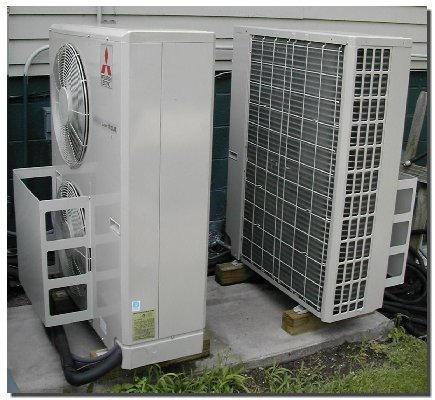 - Reliable Family Run (Husband & Wife Formed)
- Twice Recommended by "Time Out" in 2006
- Finalist of the "Training & Development" Barking & Dagenham Business Awards 2008
- Finalist of the "Best New Business" and "Entrepreneur of the year" Kingston Business Awards 2010
------------------------------------------------------------

Advanced Professional Plumbing & Heating Services London - we're husband and wife formed. 24 hr emergency London plumbers.
Advanced Professional Air-Conditioning & Ventilation Services are one of trade's fields we can assist you with. With professionalism and customer focused mind we have, we are very confident you will be more that satisfied with the quality of work.

Air-conditioning & Ventilation Services we offer :
- Air-conditioning engineer
- Air-con ventilation installation

- Air-con repair

- Commercial air-conditioning
- Commercial & Domestic Fridges
- Coolers

Air-conditioning & Ventilation repair

Advanced Professional Air-conditioning & Ventilation Services provides various types of Air-conditioning repair & Refrigeration & Ventilation, air conditioning installation, air conditioning servicing so that means whatever your problem is you have you can sit back and relax and let us deal with it because you know you are in very good hand.
Air-Conditioning repairs - Our air con specialists can deal with any ventilation appliances. You could be a customer who owns commercial buildings, offices where you need to get somebody to fix urgently in summer time or you could be the owner of residential (industrial) houses with air conditioning unit or portable air-con.
Advanced Professional Air-conditioning & Ventilation Services has a good reputation in London and surrounding areas for delivering honest and sufficient services to all customers. We work with of most of air-conditioning manufacturers for example Refcomc wall air conditioning units, Daikin split systems air conditioning, Sanyo mobile air conditioning unit, Foster wall mounted air con, Mitsubishi air con, Siemens domestic air conditioners, Fujitsu portable air conditioning units, Toshiba air compressor repair , Hitachi commercial air conditioning, LG mobile air conditioning units, Samsung refrigerator repair, Foster, Lincat, Merrychef, Mondial Elite, Parry, Williams, Valentine, Vestfrost ,Hotpoint refrigerator repair. All of our air-conditioning engineers are ACS registered air-con engineers. When they do the job for example when they service home air conditioning units they will check air conditioning heat pumps as well.
----------------------------------------------------------
The types of services we offer are available for all types of customer. Whether you are any commercial or domestic (residential) customer such as customer from hotel, restaurant, university, hospital, clinic, commercial hall, office, pub, school, customer from overseas etc. Our experts have extensive experiences to deal with big stuff like commercial gas boiler, cooker and other appliances.
The types of serve offer are :
All these services are there for all customers who live in London and even some customer who are landlords, sub-contractors who live in overseas and all over the world! We have plumbers, gas heating engineers available in all areas of London and for all commercial & domestic customers.
----------------------------------------------------------

Example of What we offers:
air con repair, air conditioning servicing, air conditioning repairs, aircon repairs, commercial air conditioning, air conditioning recharge, air conditioning recharging, commercial heating contractors, gas air conditioning, air conditioning installers, mobile air conditioning, air conditioning services, home air con, air con specialists, residential air conditioning, commercial air conditioning, air compressor repair, aircon servicing, aircon services, heating specialists, domestic air conditioning, fix air conditioning, drain repair, commercial air-conditioning engineer, SE15-Rye-Lane-SE15-Nunhead-SE16-Surrey-Quays-South-Bermondsey-hot-water-heating-systems-installer-SE16-Rotherhithe-Plumber-Rotherhithe-street-SE17-Elephant-Castle-gas-boiler-fire-installer-SE17-Newington-SE17-Walworth-SE18-Woolwich-SE10-Greenwich-Ranger's-House-SE11-Kennington-SE11-Lambert-London-corgi-gas-engineer-SE11-Oval-SE12-Lee-Green-Lee-Lesnes-Abbey-SE12-Grove-Park-SE13-Ladywell-SE13-Lewisham-SE14-New-Cross-New-Cross-Gate-SE15-Peckham-SE15-Rye-Lane-Nunhead-SE16-EPC-energy-performance-certificate-Surrey-Quays-South-Bermondsey-SE16-Rotherhithe-Rotherhithe-street-SE17-Elephant-Castle-SE17-Newington-Walworth-SE18-Woolwich-Lee-Green-Lee-Lesnes-builder-contractors-Abbey-SE12-Grove-Park-SE13-Ladywell-SE13-Lewisham-SE14-New-Cross-New-Cross-Gate-SE15-Peckham-SE15-Rye-Lane-SE15-Nunhead-SE16-Surrey-Quays-South-Bermondsey-hot-water-heating-systems-installer-SE16-Rotherhithe-Rotherhithe-street-SE17-Elephant-Castle-SE17-Newington-SE17-Walworth-SE18-Woolwich-Walworth-SE18-Woolwich-SE18-Plumstead-SE18-Shooter's-Hill-SE19-Crystal-Palace-SE19-Upper-Norwood-SE19-Gipsy-Hill-SE20-Anerley-SE20-Penge-SE21-Dulwich-SE21-Norwood-SE21-West Dulwich-commercial-gas-safe-registered-engineer-SE22-East-Dulwich-SE22-North-Dulwich-SE23-Forest-Hill-SE23-Honor Oak-Peckham-Rye-SE23-Horniman-Museum-SE23-Kidbrooke-Electrical-safety-certificate-Upper Sydenham-SE23-Norwood-Junction-SE24-Herne-Hill-SE25-South-Norwood-SE25-Elmers End-SE25-Norwood-Junction-burst-pipe-SE26-Sydenham-SE26-Sydenham-Hill-Building-Refurbishment-Design-Lower-Sydenham-SE26-Upper-Sydenham-SE27-West-Norwood-SE27-Tulse Hill-SE28-Thamesmead-Abbey-Wood-St.John's-London-Bridge-24hr-local-plumbers-UK air conditioning installation, install air conditioning, air con installation, air conditioning installers, air conditioning installations, wall mounted air con, mobile air conditioning units, wall air conditioning units, cylinder heath check / hot water cylinder repair, compressed gas cylinder, gas cylinder, gas cylinders, high pressure cylinder, cylinder filling, hot water cylinder repair, central heating repair, toilet leak, toilet replace, overflow toilet, installing central heating, fitting toilet, leaking taps, hot water tank repair, hot water cylinder installation, hot water cylinder leak, plumber repair, hot water cylinder plumbing, recommended plumber, fitting central heating, drainage repairs, heating system repair, plumber services, leak detection water, 24 hr plumber, emergency plumbing service, wimbledon plumber, underfloor heating manifold, underfloor water heating systems, gas central heating systems, electric central heating boilers, electric central heating systems, water under floor heating, underfloor heating systems, underfloor heating specialists, underfloor heating pipes
And more services on website
-------------------------------------------------------------------------------------
Example of Areas we cover :
London , Borough SE1 , Bermondsey , Westminster Bridge ,London Eye ,SE1 Lambeth North solar energy panels , SE1 London Bridge , SE1 Westminster Bridge ,Waterloo South Bank , Southwark ,Cathedral SE1 ,Old Kent Road , New Kent Road ,SE1 Riverside, Walworth SE1, St. John's, SE2 Abbey Wood , SE10 Greenwich , Ranger's House SE11, Kennington , SE11 Lambert ,London corgi gas engineer , SE11 Oval , SE12 Lee Green , Boiler brealkdowns Lee , Lesnes Abbey , SE12 Grove Park , SE13 Ladywell ,SE13 Lewisham , Time out Recommended boiler engineers SE14 New Cross , New Cross Gate , SE15 Peckham, SE15 Rye Lane ,Nunhead ,SE16 (EPC) energy performance certificate Surrey Quays , South Bermondsey ,SE16 Rotherhithe , Rotherhithe street , SE17 Elephant & Castle, SE17 Newington ,Walworth ,SE18 Woolwich, Lee Green , Lee ,Lesnes Gas contractors Abbey SE12 , Grove Park , SE13 Ladywell ,SE13 Lewisham ,SE14 New Cross ,New Cross Gate, SE15 Peckham ,SE15 Rye Lane , SE15 Nunhead , SE16 Surrey Quays South ,Bermondsey , hot water heating systems installer SE16 Rotherhithe , Rotherhithe street SE17 Elephant & Castle , SE17 Newington , Walworth , SE18 Woolwich , Walworth, Woolwich , SE18 Plumstead ,Shooter's Hill , SE19 crystal Palace ,SE19 Upper Norwood ,SE19 Gipsy Hill ,SE20 Anerley , Penge, SE21 Dulwich,Norwood ,SE21 West Dulwich , commercial gas safe registered engineer SE22 , East Dulwich , SE22 North Dulwich , SE23 Forest Hill , SE23 Honor Oak ,Peckham Rye , SE23 Horniman Museum , SE23 Kidbrooke, Electrical safety certificate Upper Sydenham ,SE23 Norwood Junction , SE24 Herne Hill,South Norwood , SE25 Elmers End , SE25 Norwood Junction burst pipe , SE26 Sydenham , SE26 Sydenham Hill ,Building Refurbishment - Design ,Lower Sydenham , Upper Sydenham , SE27 West Norwood , SE27 Tulse Hill,SE28 Thamesmead , Abbey Wood ,St. John's , London Bridge , local plumbers UK ,Ealing , Ealing Broadway , W5 South Ealing ,North Ealing ,West Ealing , W5 Western Avenue , Recommended gas experts Great West Road , W6 Hanger Lane West ,Radiator repair W6 ,Stamford Brook Essex : emergency 24 Hrs gas heating plumbing engineer, plumber in RM1, RM2, RM3 , RM4 , RM5 , RM6 , RM7 , RM8 , RM9 , RM10 , RM11, RM12 , RM13 , RM14 , RM15 , RM16 , RM17 , RM18 , RM19 , RM20 , IG1 , IG2 , IG3 , IG4 , IG5 , IG6 , IG7 , IG8 , IG9 , IG10 , IG11 , SSO , SS1 , SS2 , SS3 , SS4 , SS5 , SS6 , SS7 , SS8, SS9 , SS10 , SS11 , SS12 , SS13 , SS14 Emergency-plumbing-and-heating-engineer-RM1-RM3-Romford-plumber-RM4-RM5 , RM6 RM7 Romford ,RM8 , RM9 shower installer Tilbury , gas plumbing heating engineer RM12 Dagenham , Havering boiler service Dagenham , RM12 Haverting , Plumber boiler breakdown Solar hot water heating systems installer Morecambe close ,Hornchurch ,RM13 Rainham , RM14 Upminster family run plumber , RM15 South Ockendon plumbing heating engineer , RM16 , RM17 Grays , RM18 Tilbury ,RM19 Purfleet gas safe registered engineer, RM20 Grays , Romford , Rainham , Hornchurch gas engineer , Chigwell , Ilford 24 Hrs gas engineer Essex .plumber Bexley , Bexley Heath gas engineer ,Biggin Hill 24Hrs emergency plumbing and heating services Blackfen , Blackwall Solar hot water heating systems installer, 24 Hrs plumber IG7 Chigwell , IG11 Barking ,IG2 Redbridge heating gas plumbing engineer IG10 Loughton , boiler repair and installation IG1 ,IG2 , IG3 , IG4 , IG5 ,IG6 ,IG11 Ilford plumber , IG8 Woodford green gas engineer IG9 , Buckhurst Hill , IG10 Loughton