About Us
A Reliable Family Run Business - Husband & Wife Formed
We are the Most Trusted
Advanced Professional Plumbing and Heating Services London is different – we are a trusted husband and wife run business. We answer the phone 24 hours a day, 365 days a year. We always look for dedicated staff who are service minded who can give you friendly service. We work hard to find talented plumbers, gas safe heating engineers, and other trades engineers who can deliver good service to all customers and provide you the highest quality of workmanship.
You have the extra peace of mind that you will be looked after as a member of the family. Our specialist team can be contacted 24 hours a day 7 days a week. We've been recommended by the "Time Out London Magazine" and been twice on "Working Lunch" BBC2 and also been awarded in 2008 and 2010. Our plumbers are proper GAS SAFE REGISTERED (CORGI) with over 15 years of experience as well as other trades people.
Husband and Wife Formed
Andrew Smith, the Director/Technical Manager who has over 15 years experience in the gas and plumbing industry is here to help you with all technical issues or questions you have 24 hours a day. He has lots of experience in figure out complex situations and can guide you how to deal with some real-nasty emergency problems over the phone. This is for your peace of mind to know there is someone there for you just in case you are stuck with a technical issue. He has many teams of trade's experts under him who can be sent out to get you out of trouble.
Apart from the initial plumbing & heating / gas services that we have been providing for years, and was initially set-up by Andrew, He has now set up more departments who will be able to assist with different types of trade's services you will need, for example :

Air-conditioning, Fridge & Ventilation repair and service
Electrical repairing & servicing
Solar Panel System for Heating, Hot water & Electric
LPG Gas Services
Glazing Services
Property Refurbishment
Building & Carpentry Services
Carpentry service – Carpenters
Decorating service
Painter – Painting service
Roofers - Roofing service
Joinery Services
Tilling Services – general building work
Interior designers – Interior design
Locksmith Services
Building maintenance, home refurbishment
Moreover, to ensure his competence's level he was also the finalist of Kingston Business Awards 2010 under 'Entrepreneur of the Year 2010' category as well
Narisara Smith, the Manager and her dedicated team of office staff are more than happy to give you a friendly, professional service. All of her team are set up in office technology and have organised a system that works to ensure a quick response. We are able to follow all jobs and cases really quickly and efficiently so that you know you are in good hands.
Why Choose Us?
Benefits of Using Advanced Professional Plumbing & Heating Services London
Using a company who has been awarded in 2008 and 2010
Using a company that has been twice recommended by the " Time Out" London Magazine in 2006

Using a company who has been on twice on "Working Lunch" BB2

Personal touch from a trusted family run team and friendly staff
Using a company who offers a multi-trade service covering many trades areas. You can have many jobs done by one company who takes care of everything for you
Using a company who guarantee honest "to the point" service
Using a company who gives you special discount for a gas certificate or boiler service during the summer months. Don't miss it before winter time comes!
Using a company who will have a female plumber service, available for the elderly and lone female clients in the very near future
Using a company who have a weekend or evening appointment system for people with work commitments as; book early - in demand
24 hour call out service, seven days a week throughout festive periods
Satellite navigation system for faster response
Using a company who accepts credit/debit cards for your convenience so it doesn't matter wherever you are from the UK or overseas; Tenants/ Landlords - this is great for you! Ease of payment from your landlord over the phone
Extra Assurance for You - All Engineers Police Checked
For your extra assurance, you will be comforted to know that when you choose Advanced Professional Plumbing & Heating Services Ltd– you choose safety! All of our plumbing and heating engineers have been police checked, carefully selected and been through a very strict recruitment process; They are selected for their professionalism, knowledge and the ability to put YOU the customer first; We are the first company in the UK to do such a thing, hence we already hold very good reputation in London. Give us a try – and you will be delighted with us.
Ease of payment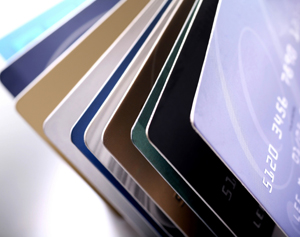 We accept credit cards, for your convenience. This is useful if you are in a situation where you have a leak or a plumbing/ heating problem and your landlord is not present, and your landlord could give payment to us over the phone! It's that easy!