"Twice recommended by"Time Out" London in 2006"
"Finalist of the Training and Development Barking & Dagenham Business Awards 2008"
"Finalist of the "Best New Business" " Entrepreneur of the year" Kingston Business Awards 2010"
"Finalist of the "Entrepreneur of the year" Kingston Business Awards 2011"
-------------------------------------------------------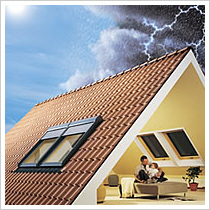 24/7 Recommended Roofers in London
Advanced Professional Can offer you all types of Roofing Service in London, Enfield, Essex, Bromley, Kent, Twickenham, Richmond. You can come to us anytime all 24 hours a day 7 days a week when you have roofing problems.

Roofer specialises in roof construction, concentrating on the application of materials that water proof and / or weather proof buildings,designed material—as a substrate for the roofing materials to be installed on. The rafters, beams, and trusses are the frame or skeleton for the roof to be built upon. Naturally, a roofer must not be scared of heights and have good balance as well as carpentry skills. In Australia this type of carpenter is called a roof carpenter and in that country a roofer is someone who puts on the roof cladding (tiles, tin, etc.)
No job is too large or too small for us. We have the expertise and manpower to undertake any size contract, be it new work or re-roofing, and treat every job in the same professional businesslike manner.
Whether its tiling or slating, pitched roofs or flat roofs, felt or asphalt you'll be entrusting very critical work on your home or workplace to a company that has the ability and integrity to do the best job possible.

Advanced Profesional is a company that specialises in providing professional roofing work.We service both private and commercial clients throughout the local area. We have a great deal of experience in all areas of the roofing industry, and with this knowledge we are able to offer quality workmanship with peace of mind.

We offer our experience to all domestic and commercial customers, and we offer an excellent service and competitive prices at all times.
-------------------------------------------------------
Advanced Professional have qualified roofers to carry out all types of Tiled/Slate roofs:
Domestic Roofers

- Complete re-roofing
- New roofs (extension or new build)
- Chimney's removed or re-built
- General maintenance of roofs
- New sand and cement work
- Cleaning of Moss and Debris from roofs and guttering
- Tile/Slates damaged or missing
- Lead work on chimneys, join ups, valleys and more
- Re-Pointing of chimneys, external walls and verges
- New Ridge Tiles and Hip Tiles
- Supply and fitting new Velux roof windows
-------------------------------------------------------
Commercial Roofers
We have a team of roofers whom specialise in commercial property roofs:
• Plastisol metal sheeting
• Cladding
• Polycarbonate sheeting
• Metal sheeting
• Cement fibre sheeting
• Asbestos removal
• Application of weather-shield paint & solar reflective paint
• Application of high-performance paint on existing roofs
• Large roofs and small roofs
• Metal guttering
• EPDM Firestone flat roofing for commercial properties
• General repair work
• Cleaning of commercial roofs, guttering and outlets
• Some products come with manufacturers' guarantees as well as our own
-------------------------------------------------------
Roofer – Roofing Repair,Maintenance and Installation
-Tiling and roof repairs
- New roofs and re-roofing
- Fascia & Soffits
- Built up felt flat roofs
- Slating
- Guttering
- Chimney repairs and pointing
- Roof Maintenance
We supply highly skilled roofers, roof repairs, installations and roof maintenance across the wider London, Central London, West End London, South West London, North London, North West London, South East London, East London, Essex, Enfield, Kent, Enfield, Richmond & Twickenham and all surrounding areas to both commercial and domestic sectors. Our admin staff and qualified roofers are here to assist you.

With all of your roofing problems and requirements, whether it be an issue with the entire roof construction, whether you're in need of roof repairs or just have a general roofing query, let us help you.
We pride ourselves on our personal yet extremely professional approach. Our highly skilled team of roofers based in all over London are continuously commended on their professional, friendly approach and with years combined roof repair and servicing experience in commercial and residential roofing, you can be sure you and your roof are in extremely safe hands.

All of our highly skilled roofers are experts in flat-roofing, tile, slate and lead work so we can plan, quote, fix and construct your roof quickly and efficiently while providing you a competitive roof repair rate.

We install and maintain all types of roofing and cladding systems including standing seam systems to both commercial and domestic sectors.

From emergency roof repairs to refurbishment or complete re-roofing service solutions, you can be assured of quality work from our professional roofing services team.
-------------------------------------------------------

Roofing company , roofing service and repair , roofing maintenance , roofing repair, Roof repair RM1, RM3 Romford ,RM4 RM5 RM6 RM7 Romford professional roofers , Reliable commercial roofers, roofing experts SS5 Hockley , SS6 Rayleigh , Recommended Joiners Knightsbridge‏, London city airport, Heathrow airport, Joinery - Shelves fitters London airport Joinery - Interior Refurbishment, NW1 Mornington Crescent,
roofing work, roofing services, roofing specialists, commercial roofing, roofing company, roofing companies
EC1, EC2, EC3, EC4. City of London local emergency plumbers WC1, WC2 West end London W1,W2, W3, W4, W5, W6, W7, W8, W9, W10, W11, W12, W13, W14 Northwest London 24 hour good gas corgi engineers NW1, NW2, NW3, NW4, NW5, NW6, NW7, NW8, NW9, NW10, NW11