Gas service - Emergency Boiler Breakdown Repair and Maintenance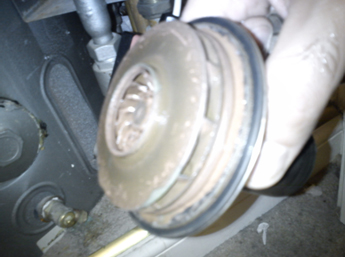 We know it's a real horrible experience if your boiler or central heating has broken down when the weather the freezing cold. It really can give you headache!
However, you have Advanced Professional Plumbing & Heating Services here to get you out of any situation 24 hours a day, 7 days a week throughout all holidays and festive seasons.
At advanced Plumbing and Heating Services – we have commercial & domestic gas engineers who are qualified and they are gas safe (corgi) engineers who deal with all types of gas boiler maintenance all emergency corgi plumbers have experience to repair, maintenance and install all gas and electric boilers such as Worcester Bosch combi boilers, Greenstar 28i Junior, Greenstar 24i junior, condensing combi boilers, combi boiler installation, baxi condensing boiler, condensing combination boilers, Biasi boilers , central heating combi boilers, Baxi megaflo, condenser boilers, Vaillant boilers, Alpha boilers, Cheating installation, Biasi boiler, and other types of boilers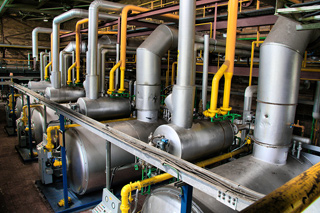 You may come across a situation where you have to get us to do tightness test we have pressure test equipments and we know how to get your out of troubles.
You may have a leak or pressure problem we are equipped with the tools to so this. It's recommended for everyone to have gas pressure test, air pressure test, especially gas leak test to save to from Carbon monoxide poisoning. If you are a home purchaser you will need to have gas safety checks done, or when you move into the new properties you need to get EPC energy performance certificate (energy performance certificate), electrical safety certificates we can provide all these for you.
Our technical plumbers don't just do the job but we always make sure every time we do inspection on any plumbing, heating, gas or electrical appliances we also get them done professionally and up to regulations and UK standard that the government set up so. You will be assured that you have a reliable company who can deal with problems for you even when you are not present.
Recommended gas registered plumbers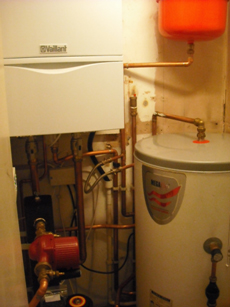 Our Gas safe registered - (corgi) gas engineers have been recommended and trained properly so they can deal with all gas combi boilers, oil condensing boilers, gas condensing boilers, vaillant condensing boilers ,Gledhill system. We normally send our Corgi registered engineers to do gas engineer training every so often. This is what makes us different to other engineers from other companies as we know once they all have been through the training they will become more confident and they can deal with difficult situations of complicated jobs.
When we do the service on gas boilers we service them and do proper checks. We always comply with gas regulations all the time so that you will be assured that everything , every job will be done up to really high standard that is set by the government.
When doing some central heating installations – if they are quite involved jobs or if a few engineers are ever required on sites to complete the jobs. We will be able to accommodate by sending a team of experienced central heating installers who are top class and they know how to deal with unforeseen complications. All jobs are different and they depend on the type of the property, some will need bosch combi boiler, some are suitable for combi boiler installation and some will be more suitable for condensing combination boilers but ever process and possibility will be explained to you so that you know what to expect and not to expect.
Emergency Boiler Installations – Your Reliable Boiler Installers
Just Value of Your home with a New Boiler!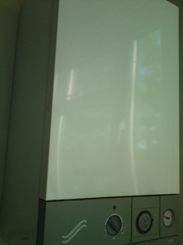 Whenever you need a new boiler installed. Advanced Professional Plumbing and Heating Services also make sure you get value for your money from the top quality. Deciding of installing a new boiler is a big decision, and you have to treat it as an investment. An up-to-date central heating system can add thousands to the value of your home. Advanced Professional Plumbing and Heating Services can provide real great installers to your home and we know you are looking for boilers and central heating systems that will serve your needs for many years to come. We never take a 'here today, gone tomorrow' attitude to a job. We aim to ensure that any plumbing or central heating installation we carry out will do the job over the long-term. We will still be around to answer your enquiries and offer advice after the job has been completed. That's why our customers keep coming back to us to take advantage of our expertise and the comprehensive range of services we can offer. When you need work done by a professional, you can just think of us!
Leading heating company with leading boiler manufacturer
Installing a good on boiler like Valliant brand can really make differences to your life. They are designed to give you sufficient performance as a market leader in the UK. This is how we build up our reputation - just by giving the customer the best advice and focus what you get from what you spend.
You also have different option. Look at Worcester Bosch – this is another leading brand that you can try.
However, if you look for any other boilers to be installed or have any problems with these boilers such as what stated below our engineers still have experiences and skills to assist you with all these domestic boilers too.
Commercial boiler manufacturers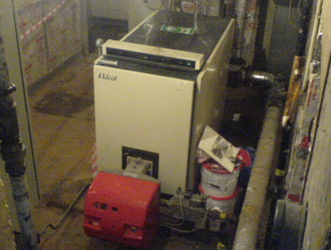 Not only domestic that we deal with, We also deal with commercial boilers as well so if you are commercial customers from Surgery, Clinic, Hospital, Cinema, Theatre ,Restaurant, Office, College , University, Schools, Hotel, Guest House, Wedding hall, Factory, Shopping Centre, Superstore, Museum, Building sites or even if you are commercial Landlord, Letting agent & Property , Builders, carpenters, other trade contractors you will have peach of mind that we can deal with bigger stuff like commercial appliances below too.
REMEHA Commercial & Domestic boilers
PEERLESS Commercial & Residential
WEIL MCLAIN GAS OIL Commercial & Residential boilers
COLUMBIA Commercial & Industrial Boilers
BUDERUS Commercial & Industrial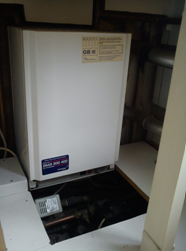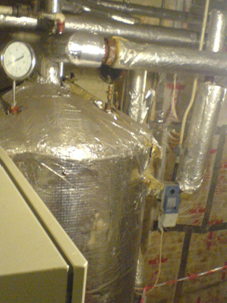 Areas we cover are as follow : Plumbers in East Central & West Central London emergency plumbers EC1, EC2, EC3, EC4, City of London local emergency plumbers Covent Garden, Piccadilly Circus, St.Jame's Park WC1, WC2, City London, Westminster, Paddington, Notting Hill, Knightsbridge, West end London W1, W2, W3, W4, W5, W6, W7, W8, W9, W10, W11, W12, W13, W14,Northwest London 24 hour good gas corgi engineers NW1, NW2, NW3, NW4, NW5, NW6, NW7, NW8, NW9, NW10, NW11, East London emergency reliable Camden, St.John's Wood plumbers, docklands, Canary Wharf, Victoria Docks, E1, E2, E3, E4, E5, E6, E7, E8, E9, E10, E11, E12, E13, E14, E15, E16, E17, E18, North London emergency gas safe corgi plumbers Islington, Tottenham, N1, N2, N3, N4, N5, N6, N7, N8, N9, N10, N11, N12, N13, N14, N15, N16, N17, N18, N19, N20, N21, N22, Enfield gas fire, cooker installers EN1, EN2, EN3, EN4, EN5, EN6, EN7, EN8, EN9, EN10, EN11,HA0, HA1, HA3, HA4, HA5, HA6, HA7, HA8, HA9, Southwest London local commercial & domestic gas safe plumbers Kensington, Chelsea, Ealing Broadway, SW1, SW2, SW3, SW4, SW5, SW6, SW7, SW8, SW9, SW10, SW11, SW12, SW13, SW14, SW15, SW16, SW17, SW18, SW19, SW20,Southeast London gas engineers, recommended boiler installers Rotherhithe, Kennington, Southwark, SE1, SE2, SE3, SE4, SE5, SE6, SE7, SE8, SE9, SE10, SE11, SE12, SE13, SE14, SE15, SE16, SE17, SE18, SE19, SE20, SE21, SE22, SE23, E24, SE25, SE26, SE27, SE28, Bromley & Kent emergency local 24 hour plumbers BR1, BR2, BR3, BR4, BR5, BR6, BR7, BR8,Croydon emergency commercial plumbers CR0,CR2, CR3, CR4, CR5, CR6, CR7, CR8, CR9, Richmond & Twickenham solar panel heating repair TW1, TW2, TW3, TW4, TW5, TW6, TW7, TW8, TW9, TW10, TW11, TW12, TW13, TW14, TW15, TW16, TW17, TW18, TW19, TW20, Uxbridge corgi gas safe plumbers UB1, UB2, UB3, UB4, UB5, UB6, UB7, UB8, UB9, UB10,UB11, UB18, Essex recommended local plumbers RM1, RM2, RM3, RM4, RM5, RM6, RM7, RM8, RM9, RM10, RM11, RM12, RM13, RM14, RM15, RM16, RM17, RM18, RM19, RM20, IG1, IG2, IG3, IG4, IG5, IG6, IG7, IG8, IG9, IG10, IG11, IG12 all Central London (City London), West End London (West), South West London, North London, North West London, South East London, East London, Enfield, Essex, Kent, Bromley & Kent, Twickenham and all surrounding
Rotherhithe commercial domestic emergency plumber se16, London family run 24Hrs plumber South East London Emergency 24 Hrs plumber London SE1 Borough SE1 Bermondsey Westminster Bridge, London Eye plumbing and heating engineer SE1 Lambeth North SE1 London Bridge emergency Plumber family run SE1 Westminster Bridge Gas safe registered engineer SE1 Waterloo South Bank reliable time out recommended Plumber in Southwark SE1 Southwark boiler service gas certificate Cathedral SE1 Old Kent Road New Kent Road Toilet not flushing trusted plumber SE1 Riverside Walworth family run commercial and domestic gas engineer plumber SE1 St. John's electrical safety certificate SE2 SE3 SE4 SE5 SE6 SE7 SE8 SE9 SE10 SE11 SE12 SE13 SE14 SE15 time out recommended Plumber SE15 Rye Lane SE15 Nunhead Toilet systems replacements & Repair SE16 Surrey Quays reliable gas engineer plumber SE16 South Bermondsey South East London plumber Solar hot water heating systems installer SE16 Rotherhithe Plumber Rotherhithe street SE17 Elephant & Castle gas boiler fire installer SE17 Newington cooker boiler breakdown engineer SE17 Walworth SE18 Woolwich SE18 Plumstead commercial and domestic cooker SE20, SE21, SE22, SE23, SE24, SE25, SE26, SE27, SE28, BR1, BR2, BR3, BR4 ,BR5, BR6, BR7, BR8