"Reliable Family Run (Husband & Wife Formed)"
"Twice recommended by"Time Out" London in 2006"
"Finalist of the Training and Development Barking & Dagenham Business Awards 2008"
"Finalist of the "Best New Business" Entrepreneur of the year" Kingston Business Awards 2010"
Finalist of the "Entrepreneur of the year" Kingston Business Awards 2011"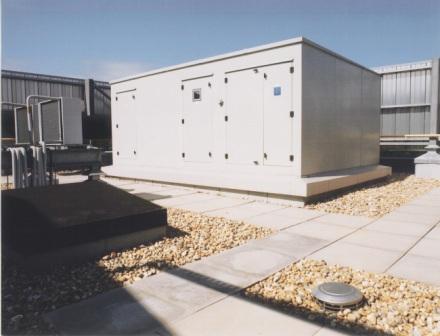 Emergency Commercial Clima Roof Top Air-Conditioning Repairs Knighsbridge London, Westminster,Battersea,Covent Garden, Kensignton,Chelsea Camden,Islington

CLIMA roof-tops (roof-top air-conditioning units) are designed for the production of hot and cooled air and have the advantage of being reversible in the feeding sources, being the condensing unit splitted.
The roof-tops offered by Systema can be powered by "traditional" sources (e.g. gas and electricity), but also by renewable energy which enables the recuperation of free thermal energy.
Such alternative energy can be already available in nature (such as the sun) or can be recovered by fumes or vapours.
The range offers 4 different machines, subdivided in 3 progessive modulating models and in the condensation modulating model.
The roof-top by Systema can be installed horizontally but also vertically, using less space and saving on the costs of air ducts (inlet and air intake).
Advantages of Roof-top Clima roof Top Air-Conditioning Units :
- High energy efficiency;
- Small dimensions;
- Flexibility;
- Easy installation;
- Low costs;
- Safety and reliability;
- Large functioning range;
- Low emissions;
- Noiseless.
- Heating using natural gas or LPG;
- Modulating heating;
Clima Roof Top Unit is able to offer you flexibility, since it is possible to combine "BAF CLIMA & COND CLIMA" with gas fired absorption chillers, heat recuperators and solar trackers. The "heating only" version is pre set for the transformation into "heating-cooling". As a consequence it is possible to install a "heating only" machine and then transforming it into a "heating-cooling" system.
Clima Roof Top Air-Conditioning Knightsbridge SW11 Emergency Cliama Roof Top Air-conditioning Repairs Specialist Pimlico SW7,W1,W2,W11,EC,EC2,EC3,EC4,WC1,WC2 Industrial air conditioning units, industrial air conditioning, industrial air conditioning unit, home air conditioning, split system air conditioning, portable air conditioning units, Westminster-W2-Bayswater-Bayswater-Road-W2-Lancaster-Gate, Plumber-City-of-Westminster-W2-Paddington-Royal-Oak, W2-Westbourne-Green-Westbourne-Park-W3- Commercial Roof Top Air-Conditioning Unit Repairs, Commercial Clima Roof Top Air-conditioning engineers Acton-South-Acton, West-Acton-W4-Acton-Green-Acton-Town-W3-Chiswick-High-Road, Chiswick-W3-Gunnersbury-Chriswick-park-gas-sepecialists-Bedford Park,Turnham-Green-W3-Chiswick-High-Road-W4 Commercial Roof Top Air-Conditioning Unit Repairs, Commercial Clima Roof Top Air-conditioning engineers Bedford-Park, W5-Ealing-W6-Brook-Green-Great-West-Road-W6-Hanger-Lane-West W1,W2,W11,EC,EC2,EC3,EC4,WC1,WC2