"Reliable Family Run (Husband & Wife Formed)"
"Twice recommended by"Time Out" London in 2006"
"Finalist of the Training and Development Barking & Dagenham Business Awards 2008"
"Finalist of the "Best New Business" and " Entrepreneur of the year" Kingston Business Awards 2010"
- Finalist of the " Entrepreneur of the year" Kingston Business Awards 2011"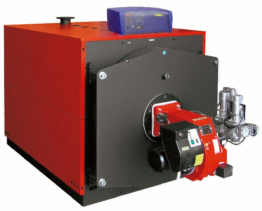 Advanced Professional Plumbing & Heating Services has different types of commercial gas service available to you. Our commercial gas specialist can always assist you all over London, Enfield, Bromley, Croydon, Essex, Westminster, Bromley, Harrow, Twickenham, Uxbridge, Central London, East London, West London, South London, Southwest London, Southeast London, North London, Northwest London and all surrounding areas.
At Advanced Professional Plumbing & Heating Services, we have gas commercial engineers who can deal with all the large gas, heating appliances such commercial boiler, commercial cooker in the restaurant, commercial grill, commercial oven, etc. All of our domestic and commercial gas / heating / boiler engineers have been recommended by "Time Out" London Magazine and recommended by word of mouths from our existing customers.
They can deal with commercial boilers like all gas combi boilers, oil condensing boilers, gas condensing boilers, vaillant condensing boilers REMEHA Commercial & Domestic boilers , PEERLESS Commercial & Residential , WEIL MCLAIN GAS OIL Commercial & Residential boilers, COLUMBIA Commercial & Industrial Boilers , BUDERUS Commercial & Industrial and some more other makes. They can also repair and maintain domestic boilers for you too.

For your peach of mind, we send the engineers to the up-to-date training courses every so often to upgrade their knowledge on new things so that we can catch up with all the new technologies and changes and this is for YOU, the customer;s benefits. We are confident that this is what makes us different to other engineers from other companies as we know once they all have been through the training they will become more confident and they can deal with difficult situations of complicated jobs. They have been doing long enough to know how to how to install a radiator and how to repair, maintenance, and install central heating, gas condensing boilers, baxi heating, vaillant combi boilers. When we do the service on gas boilers we service them and checked properly


Hamworthy Commercial Boiler Installers, Hamworthy Commercial Boilers Repairs & Maintenances

We have commercial & domestic gas engineers who are qualified and are gas safe corgi engineers who deal with all types of gas boiler maintenance all emergency corgi plumbers have experience to repair, maintenance and install all gas and electric boilers like Worcester Bosch combi boilers, Greenstar 28i Junior, Greenstar 24i junior, condensing combi boilers, combi boiler installation, baxi condensing boiler, condensing combination boilers, , biasi boilers , central heating combi boilers, Baxi megaflo, condenser boilers, Vaillant boilers, Alpha boilers, Cheating installation, Biasi boiler, and other types of boilers.

London plumber cover all Central London (City London), West End London (West), South West London, North London, North West London, South East London, East London, Enfield, Essex, Kent, Bromley & Kent, Twickenham and all surrounding areas.
------------------------------------------------------
About Hamworthy Commercial Boilers

The way the world thinks about energy has changed forever. Since 2000, the rate of change in the heating and hot water industry has been unprecedented.PulldownToday, new buildings have to deliver greater thermal efficiencies, and refurbishment programmes often integrate conventional and renewable approaches. Hamworthy is one of commercial boilers that has comprehensive range of energy efficient low carbon heating solutions to satisfy these demands.
Hamworthy commercial boiler has been designed and seamlessly integrate sustainable energy through our Technology Partner Programme, alongside traditional means of heating, to satisfy the demands of modern day building requirements.
In community heating, many customers are also benefiting from meeting the code for sustainable homes levels 3 and 4 by installing condensing boilers as a backup for renewable energy sources.
However, when renewable energy systems are not viable due to the building, location or finance restrictions apply, our gas condensing and high efficiency boilers are suitable to achieve carbon reduction targets.
Ranges of condensing boilers deliver gross seasonal efficiencies of up to 96% which more than exceeds building regulation requirements, and are low NOx, meeting BREEAM assessment. When coupled with improved heating controls in refurbishment programmes, significant carbon savings and reduced energy costs will be made.
Biomass boilers / Hamworthy boilers are now realistic option for many commercial heating systems and our range use wood chips and pellets to deliver environmentally sustainable heating at highest levels of performance.
Furthermore, where storage of fuel is at a premium, such as city centre applications, or where community heating is an option, our high efficiency and condensing ranges of steel boilers have outputs up to 10,000kW. All have matched burners for use with Liquid Biofuel, an alternative to fossil fuels.
Make the right choice, if you are think about have any commercial boiler for example hamwrthy boiler, biomass fuelled commercial boiler installed you can always contact us on 02071667835 or 07837880027 all 24 hours a day 7 days a week and throughout festive periods
--------------------------------------------------------
Awarded N22.N18,N21 Hamworhty Commercial Boiler Installers Alexandra Park North London Enfield, EN1,EN3,EN3,EN4 Emergency Hamwoerthy commercial boiler repairs N1 N2 N3 N4 N5 N6 N7 N8 N9 N10 N11 N12 N13 N14 N15 N16 N17 N18 N19 N20 N21 N22 Enfield : Enfield EN1 EN2 EN3 EN4 EN5 EN6 EN7 EN8 EN9 EN2 Enfield Town, Forty Hill EN3 Enfield Highway EN3 Enfield Lock EN3 Enfield Wash & Ponders End London Borough of Enfield EN4 BARNET Hadley Wood EN4 Cockfosters, East Barnet Hamworthy Commecial Boiler Installers EN4 New Barnet Hamworthy Commecial Boiler Installers EN4 London Borough of Barnet EN5 High Barnet plumbing and heating services EN5 Arkley EN5 London Borough of Barnet plumbing & heating engineer EN6 POTTERS BAR EN6 Potters Bar EN6 South Mimms, Cuffley EN6 Northaw Hertsmere EN6 Welwyn Hatfield Warm air unit repair and maintenance Broxbourne Cheshunt WALTHAM CROSS EN7 EN8 WALTHAM CROSS Waltham Cross EN8 Broxbourne EN9 WALTHAM ABBEY WalthamAbbey EN9 Epping Forest EN9 Broxbourne