- Reliable Family Run (Husband & Wife Formed)
- Twice Recommended by "Time Out" in 2006
- Finalist of the "Training & Development" Barking & Dagenham Business Awards 2008
- Finalist of the "Best New Business" and "Entrepreneur of the year" Kingston Business Awards 2010
- Finalist of the "Entrepreneur of the year" Kingston Business Awards 2011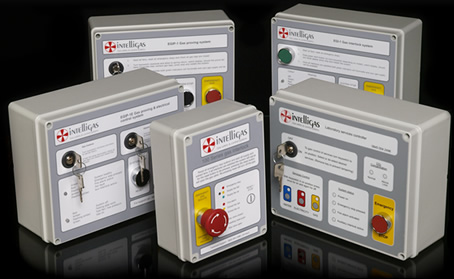 Commercial Gas Interlock System in Commercial Catering Kitchen – Family Run 24 Hours Commercial Catering Engineer/Experts in London

At Advanced Professional Plumbing & Heating Serviceds. Our engineers are specialists in installing and repairing gas interlock & gas proving systems, for all your commercial extraction & ventilation needs contact We supply and fit gas interlock system to commercial kitchen such as Take-aways , Offices, Restaurants, Hotels , Pubs, Colleges, Universities, Guest Houses, Nursing Homes, Clinics, Schools , Childrens Nurseries,Wedding Halls, Wedding Halls,Churches, Temples and other commercial catering places and many other commercial properties. We also can install commercial gas lines, canopy for your commercial kitchens. All work carried out by our team of fully qualified commercial gas engineers.
Domestic & Commercial Customers
Various types of services are offered to all private and trade customers for example:

- Landlords and tenants Overseas customers – in all countries who need sufficient service on the same day
- Customer from Surgeries, clinics, hospitals Customers in cinemas or theatres
- Hotel customers Restaurant customers
- Office customers Shopping mall customers
- Commercial building customers
- Customers in Colleges, universities or schools
- Wedding hall customers
- Factory customers
- Customers who work in shopping centres, superstores and all commercial properties
- Senior citizen customers
- Charity customers
- Letting agent & Property maintenance customers
- Builders, carpenters, other contractor and trades customers
- Customers in museum Customers in building sites
- etc, all commercial and domestic (residential) customers in all commercial and domestic properties

------------------------------------------------------

What is Gas interlock System (GIS)?

An interlock is a system that will not allow the gas to be turned on until the ventilation system is operating correctly.
Why is an interlock required?

An interlock is required to ensure the safety and comfort of the kitchen staff. If the ventilation system is not operating correctly, gases including carbon monoxide and nitrogen dioxide can build up to dangerous levels. These two gases give most concern to the Health and Safety Executive (HSE).
WHEN IS A GAS INTERLOCK SYSTEM A MANDATORY REQUIREMENT?
• On installation of a completely new extraction/ventilation canopy
• On installation of a completely new gas pipework run
• On installation of a completely new cook line or layout
With any fitting of Category 'B' equipment e.g. combination ovens, deep fryers, grills, charcoal griddles. This includes replacements to an existing layout


SAFETY VALVES - Low Pressure Cut-off Valves, Straight With UPSO
Safety valves which cut off the gas following a loss of inlet pressure. The valves may be manually reset. The valves should only be reset after inlet pressure has been restored and any taps and/or valves have been checked closed. It is in theory possible to re-pressurise the system if there is an escape path smaller than the 1 mm bypass valve. The valves shut at the preset value of 15 mbar (6" wg). They must be mounted upright in horizontal pipework.

-------------------------------------------------------
Commercial gas interlock system E12-Aldersbrook-Little-Ilford-E12-Manor-Park-Oil-boiler-repair-Plaistow-E13-Newham-East-London-heating-contractors-E14-Blackwall-E14-Canary-Wharf-Blackwall-E14-Whirlpool-shower-bats-installer-E14-Canary-Wharf-Emergency-plumber-in-Docklands-Isle-of-Dogs-gas interlock system, extraction canopies, kitchen extraction systems, commercial heating, commercial catering, gas proving system, ventilation system, extractor canopies, commercial kitchen ventilation, commercial kitchens, kitchen extract, commercial extraction systems, extract canopy-Cubitt-Town-E14-Docklands-East-India-Dock-Road-Heron-Quays-shower-installer-London-E14-Isle-of-Dogs-Excel-Limehouse-E14-London-Arena-

Family Run Poplar E14,E16,E15 Emergency Commercial Gas Interlock System Installation E3,E4 Bow East London Emergency Commercial Gas Interlock System Installers

E14-Millwall-Mudchute-South-Quay-West-India-Quay-E14-Westferry-local-heating-company-E14-Poplar-E14-South-Quay-West-India-Quay-Westferry-E15-Pudding-Mill-Lane-E15-West-Ham-Stratford-E16-Canning-Town-E16-Custom-House-Radiator-repair-North-Woolwich-E16-Silvertown-E16-Victoria-Docks-Canning Town-Custom-House-E16-North-Woolwich-Silvertown-E16-Victoria Docks-E17-Blackhorse-Road-E17-Higham-Hill-Walthamstow-Walthamstow-Central-Upper-Walthamstow-E18-South-Woodford-Solar-hot-water-heating-systems, East Central & West Central London emergency plumbers EC1, EC2, EC3, EC4. City of London local emergency plumbers WC1, WC2 kitchen extract systems, commercial extraction canopies, gas ventilation, extraction canopy, commercial kitchen canopies, commercial ventilation, commercial exhaust systems, kitchen exhaust West end London W1,W2, W3, W4, W5, W6, W7, W8, W9, W10, W11, W12, W13, W14 Northwest London 24 hour good gas corgi engineers NW1, NW2, NW3, NW4, NW5, NW6, NW7, NW8, NW9 gas proving systems, commercial kitchen extraction, gas interlock, kitchen extraction, gas interlock systems, kitchen ventilation NW10, NW11. East London emergency reliable plumbers E1, E2, E3, E4, E5, E6, E7, E8, E9, E10, E11, E12, E13, E14, E15, E16, E17, E18. North London emergency gas safe corgi plumbers N1, N2, N3, N4, N5, N6, N7, N8, N9, N10, N11, N12, N13, N14, N15, N16, N17, N18, N19, N20, N21, N22. Enfield gas fire, cooker installers EN1, EN2, EN3, EN4, EN5, EN6, EN7, EN8, EN9, EN10, EN11, HA0, HA1, HA2, HA3, HA4, HA5, HA6, HA7, HA8, HA9. kitchen extraction canopies, kitchen ventilation system, vent systems, kitchen extract canopy, kitchen commercial, ventilation gas, extract ventilati, vent system, kitchen extract canopies, gas proving, kitchen air, professional kitchens, valve interlock system, catering commercial,ventilation commercial, air extraction systemE14City London & Westminster London central SE1 SE11, SE17, SE14, SE7, E3, E14, E16, E17, E18, SW8, SW2 Southwest London local commercial ation systems commercial, cooker ventilation, extract systems, commercial kitchen ventilation systems, the ventilation system, extraction ventilation, canopy extraction, SW1, SW2, SW3, SW4, SW5, SW6, SW7, SW8, SW9, SW10, SW11, SW12, SW13, SW14, SW15, SW16, SW17, SW18, SW19, SW20