Advanced Professional Glazing Services
As we are the "A Team"
"Be Switched On"
"Switch On To Advanced Glazing Services London"

Recommended Glazing Service – Glaziers in London
With emergency glaziers across London and surrounding areas ready 24 hours a day, 7 days a week throughout all holidays and festive periods. Advanced Professional Glazing Services can provide help with most expediency. Our glass and glazing services includes all domestic & commercial glass repair and replacement windows with all emergency and non-emergency situations and we only charge from the time of arrival when starting to do the work for you.
Our London glaziers are based all over all over Central London, West End London, South West London, North London, North West London, South East London, East London, Essex, Enfield, Kent, Enfield, Richmond & Twickenham and all surrounding areas to serve you when required 24 hours.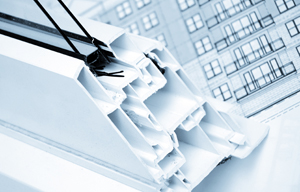 Our glazing services include:
Glazing services, repairs & replacements
Glazing panels
Roof Glazing
Plastic glazing
Frameless glazing
Aluminium glazing
Patent glazing
Replacement glazing
Double glaze windows
Double Glazing Repair
Window Repair
Glass Replacement
Replacement Windows
Broken Glass Repair
Sash Windows
Double Glazed Units
Single glazing
Windows glazing
Roof glazing
PVC Windows
Conservatories
Metal Windows
Patio Door Glass
Boarding And Glazing
Solar/Safety Filming
Double glazing
Window glass repairs
Window replacements
Emergency boarding up

Conservatory glass repair
Shop front repair
Misty or Broken Units Replaced
UPVC / PDC Doors and WIndows
Toughened Glass
Leadlights
Safety Glass
Condensation on double glazed windows
Glazing contractors
Double glazing condensation
Double glazing replacement
Double glazing existing windows
Double glazing security
Double glazing door
Double glazed windows and doors
Replacement double glazing
Wooden double glazing
Double glazing fitters
Double glazing specialist
Double glazing conservatories
Double glazing installers
Aluminium double glazing
Full Range of Mirror Installations, From a Single Mirror to Whole Walls
Double Glazing Repairs—Hinges & Handles Replaced
Why choose us ?
We are 24 hour reliable emergency glazier
We can give you competitive written estimates & quotes
We understand all types of domestic & commercial glazing work undertaken
All glazing work is fully guaranteed & insurance approved
Fast & quick repairs from our qualified glaziers
We are a reliable family run business so we are "Trusted"
Guaranteed satisfaction
With our hourly rate, estimated price for the time to repair and we only start charging when we start doing the work unlike some companies out there that will charge you for travelling time from where the glazier is to the job. Our qualified and professional glass and glazing team are dedicated to providing 100% customer satisfaction so that you will not only re-use our services but also recommend us to friends and family – and as we are family run business you will have extra peach of mind that you will be pleased with our service in any situation.
Our professional 24 hour glaziers specialise in all types of glass from boarding and glazing to double glazed units and are registered with the following Quality Assurance company so that you know you are in a very good hands.


At Advanced Professional Glazing Services we always put ourselves in your positions and know your needs. You could have somebody breaking into your homes or smashing up your windows for whatever reason. In those cases, you need to come straight for a glazing company or glazing contractor who has a lot of experience and high skill to deal with these emergencies for you as you can't leave the broken doors or windows like that all day or night. We realise that our customers want to have there windows repaired or replaced quickly and as such we take great effort to ensure that our vans are equipped with as many tools, materials to help you with emergency cases as possible.
You will receive quick response glass repairs from our glaziers who are based all over London and surrounding areas. We deal with all repairs and replacements of glass in domestic & commercial properties.

-----------------------------------------------------------------------
Areas we cover : North London : 24 Hr emergency plumbers, commercial & domestic heating plumbing engineer, cooker boiler service engineer in N1 N2 N3 N4 N5 N6 N7 N8 N9 N10 N11 N12 N13 N14 N15 N16 N17 N18 N19 N20 N21 N22 NW1 NW2 NW3 NW4 NW5 NW6 NW7 NW8 NW9 NW10 NW11 Emergency 24 Hrs family run plumber in N1 Balls Pond Road 24hr Plumber Essex Road gas safe registered plumber in Islington N1 Hoxton hot water repair Barnsbury, N1 Canonbury, Islington Plumber time out recommended N1 Kingsland boiler repair Pentonville 24 hr plumber in Islington N2 Fortis Green N2 East Finchley, North London gas heating engineer plumber N3 West Finchley, Manor House emergency plumber N4 Stroud Green N4 Finsbury Park trusted London gas engineer Church End N5 Drayton Park plumber N5 Highbury Gledhill Finchley Central Finchley Plumber N4 Arsenal, boilermate repair and installer N6 Highgate Holloway plumbing and heating gas safe registered engineer N7 Caledonian Road, Holloway Road North London boiler breakdown plumber Lower Holloway N7 Islington Gas engineer plumber Hornsey, Hornsey Lane N8 Hornsey Rise, Crouch End, Heating Service in East London E14 Blackwall Gas cooker commercial gas appliances repair and service E14 Canary Wharf commercial domestic gas engineer Plumber E14 Cubitt Town emergency 24 Hrs plumber in E14 Docklands E14 East India Dock Road gas heating commercial and domestic plumbing engineer E14 East India Heron E14 Quays LPG cooker installer , shower installer London E14 Isle of Dogs E14 Excel plumber E14 Limehouse cooker maintenance and repair London E14 Westferry emergency Heating Service in E15 Pudding Mill Lane E15 West Ham E15 Stratford time out recommended gas engineer London E16 Canning Town commercial domestic gas engineer E16 Custom House Radiator leak Radiator breakdown services and repair E16 North Woolwich E16 Silvertown E16 Victoria Docks Emergency 24hrs plumbing heating Service in London E17 Blackhorse Road E17 Higham Hill E17 Walthamstow reliable plumber in E17 Walthamstow Central E17 Upper Walthamstow , Harlesden shower installation installer in NW10 Kensal Green Kensal Rise NW10 Lower Place Shower bathroom installer plumber Old Oak Common NW10 Park Royal Gas heating engineer boiler service Stonebridge NW10 Stonebridge Park NW10 Willesden Junction heating plumbing engineer Plumber Willesden NW11 Golders Hill Park NW11 Golders Green NW11 Friern Barnet Radiator leak emergency burst pipe NW11 Hampstead Garden Suburb 24 hrs gas safe registered engineer Regents Park St. Pancras Plumber, air-conditioning servicing engineer Primrose Hill Swiss Cottage time out recommended plumber in Camden LPG cooker and boiler breakdown engineer,family run plumber in N1 Balls Pond Road air-conditioning serving and repairing N1 Essex Road gas safe registered plumber in Islington N1 Hoxton Solar hot water heating systems installer N1 Barnsbury N1 Canonbury Islington Plumber time out recommended N1 Kingsland boiler repair N1 Pentonville 24 hrs plumber in Islington N2 Fortis Green N2 East Finchley 24 hrs North London gas heating engineer plumber N3 West Finchley time out recommended boiler services N3 Finchley Central Finchley Plumber N4 Arsenal N4 Manor House emergency plumber N4 Stroud Green N4 Finsbury Park trusted London gas engineer Church End N5 Drayton Park plumber N5 Highbury Gledhills boilermate repair and installer N6 Highgate family run trusted plumber N7 Holloway plumbing and heating gas safe registered engineer N7 Caledonian Road N7 Holloway Road North London boiler breakdown plumber Lower Holloway N7 Islington Gas engineer plumber N8 Hornsey Hornsey Lane
----------------------------------------------------------------------------------------

Farringdon , St Bartholomew's Hospital , EC3 Liverpool Street, Finsbury (east) , EC3 Moorfields Eye Hospital, Barbican EC3 , Leadenhall EC3, Lloyd's of London, Fenchurch Street, St Mary Axe, Aldgate , Guildhall EC3 , Bank of England, City of London EC3 , Old Broad Street, Monument , EC3 Billingsgate, Cannon-Street-EC3-Royal-Exchange-Lombard Street-City-of-London Fetter Lane EC4 , Finsbury, Finsbury Estate (west) ,St Luke's , Bunhill-Fields-England-college-Broadgate-Tower Hamlets- Liverpool Street , Islington, Barbican, Guildhall , Bank of England, St Mary Axe, Aldgate , Leadenhall, Lloyd's of London, Fenchurch Street, City of London, Royal Exchange, Lombard Street , Monument, Billingsgate, Cannon Street ,City of London, London-WC1-WC2-British-Museum-St.Pancras-Westminster, University College London WC1, Camden , City of London, Camden , Islington, City of London, Great Ormond Street Hospital, Gray's Inn-heating repairs-Western-Central-London-High-Holborn - Finsbury (west)-Lincoln's Inn Fields-WC1-Royal Courts-of-Justice - Kings Cross-Drury-Lane-Aldwych-Covent-Garden-WC2-W2 WC1-Westminster-Leicester-Square-Charing-Cross-Somerset-House, WC1 London Borough of Camden, WC2 City of Westminster, London Borough of Islington , WC2 New Oxford Street , Bloomsbury, British Museum WC2 , University College London , Leicester Square-St.Pancras-Great-Ormond-Street-Hospital, Gray's Inn , High Holborn, WC2 Westminster-London-city-Lincoln's-Inn-Fields-Kings-Cross- Royal Courts of Justice, WC2 Finsbury (west), Drury Lane, Aldwych WC2 , Covent Garden, worcester bosch boiler, Charing-Cross- NW1-WC2-London-airport-Hayesdouble glazing existing windows, double glazing security, double glazing trade, double glazing door, double glazed windows and doors, double glazing doors, Double glazing, double glazing doors, double glazing windows , double glazing repairs , double glazing manufacturers , double glazing window, double glazing door