- Reliable Family Run (Husband & Wife Formed)
- Twice Recommended by "Time Out" in 2006
- Finalist of the "Training & Development" Barking & Dagenham Business Awards 2008
- Finalist of the "Best New Business" and "Entrepreneur of the year" Kingston Business Awards 2010
- Finalist of the "Entrepreneur of the year" Kingston Business Awards 2011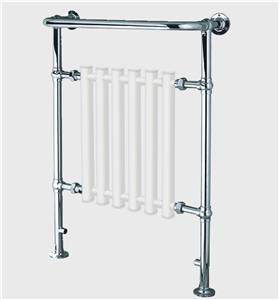 Recommended 24 Hour Radiator Repair, Radiator Installation - Radiator Installers,Tower Rails Repair,Servicing and Installation
Advanced Professional Plumbing & Heating Services London - we're husband and wife formed. 24 hr emergency London plumbers.
At Advanced Professional Plumbing & Heating Services – our registered plumbers can help you with all issues you have. If you ever experience any radiator problem you know who to call!
---------------------------------------------------------
Family Run Radiator Repair - Tower Rail Gas Central Heating Radiator Engineers
A leaking radiator should be remedied as soon as possible. If it doesn't get repaired there could be extensive damage to carpets or floorboards.
Before replacing a valve, our radiator specialist normally check to see whether any leaking is occurring from a neighbouring source. They will then dray the area surrounding the valve carefully. Then press tissue paper around various points to ascertain the source of the leak. This is essential as water can run round and drip, making another area appear as the cause of the problem.
Our radiator experts have been train to check how your radiator problems happened and how we can deal with the problems so that we can prevent these problems from happening again.
There are many reason that cause radiator leaking problems :
Leaking radiator from the spindle - until the plumbers get to you – you can try it yourself by trying to tighten the nut or undo the nut and wind PTFE tape down into the spindle.
Leaking radiator at the coupling to the pipe – if you want to try fixing this yourself temporarily until our approved plumber get to your property. You can do it by tightening the nut gently if that doesn't help, then drain the radiator. Then undo the cap nut, take off the fitting and replace the olive. Even though you would like to try it yourself but we always recommended to have this repaired by a professional registered like plumbers from Advanced Professional Plumbing & Heating Services.
Leaking radiator caused by corrosion. If it's the case then a new radiator needs to be installed. In an emergency a temporary repair can be made using a plastic resin filler. To help with any future corrosion problems, power flush is highly recommended to flush out the existing system with cleans water and adds a rust inhibitor to the water. Advanced Professional Plumbing and Heating Services can definitely do power flushing for you and we always use the best chemical in the market to give you peace of mind that you will get value for your money when getting us to power flush your system.
Problem with radiator valve – our recommended plumbers have high skill and experience to repair the valve that is broken. In order to repair this you can drain part or all of the system and unscrew the cap nuts connecting the valve to the water pipe, then we will remove the valve, valve adapter from the radiator by unscrewing it, clean the threads in the end of the radiator and replace with a new one. However, you'd better get this done professionally as if it's not done properly it can give you more problems – with our Advanced Professional Plumbing & Heating Services plumbers – they can show you all the procedures and how to do this properly.

---------------------------------------------------------
Awarded Holloway,N15,N16 Emergency Radiator Installers London,Radiator,Tower Rail Installation Engineer Stoke Newington N1,N2, N3, N4, N5, N6, N7, N8, N9, N10, N11, N12, N13, N14, N15, N16, N17, N18, N19, N20, N21,N22 Radiator maintenance, replace radiator, radiator hose repair, fix radiator, repair a radiator, drain leak, radiator installation, radiator install, radiator repairs, radiator leaks, radiator replacement, plumbing leak, toilet leak, central heating radiator installation, radiator flush, leaking taps, cistern installation, 24 hour construction builder NW5 ,Gospel Oak residential builder NW6 North End, How to find a good builder