Advanced Professional Plumbing & Heating Services London - we're husband and wife formed. 24 hr emergency London plumbers.
- Reliable Family Run (Husband & Wife Formed)
- Twice Recommended by "Time Out" in 2006
- Finalist of the "Training & Development" Barking & Dagenham Business Awards 2008
- Finalist of the "Best New Business" and "Entrepreneur of the year" Kingston Business Awards 2010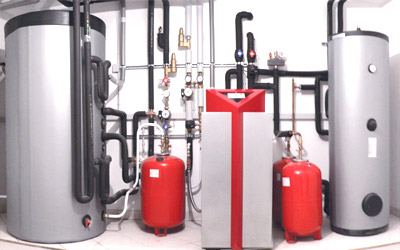 The types of services we offer are available for all types of customer. Whether you are any commercial or domestic (residential) customer such as customer from hotel, restaurant, university, hospital, clinic, commercial hall, office, pub, school, customer from overseas etc. Our experts have extensive experiences to deal with big stuff like commercial gas boiler, cooker and other appliances.
The types of services we offer are :
- Commercial Hot Water Cylinder Installation
- Heating (gas) repair and Services and installation
-Plumbing Service
- Air-Conditioning & Ventilation repair and installation
- Electrical repairing & servicing
- Glazing repair and installation
- Building and Carpentry maintenance
- Decorating service
- Joinery services – Joiners
- Carpentry service – Carpenters
- Plastering service - Plasters
- Decorating service
- Tilling Services – general building work
- Painter – Painting service
- Roofers - Roofing service
- Interior designers – Interior design
- Locksmith repair
- Building maintenance, home refurbishment
- LPG gas services
- Power Flushes
- Solar Panel System service and installation
- DIY consultancy Services
All these services are there for all customers who live in London and even some customer who are landlords, sub-contractors who live in overseas and all over the world! We have plumbers, gas heating engineers available in all areas of London and for all commercial & domestic customers.

-------------------------------------------------------
Quality Service

How many times have you tried to find a trustworthy trade's person such as RELIABLE COMMERCIAL OR DOMESTIC PLUMBER IN LONDON with little success?
Advanced Professional Plumbing and Heating Services London is a family run husband and wife team grown company with strategy to add value to London people's lives by giving plumbing and heating service they can trust.
We know when people need a plumber, heating engineer, electrician, air-conditioning engineers, builder, tiller, joiner, Glazier, roofer, locksmith and other trade's specialists; especially in case of emergency they need a fast, to the point and honest service, with competence; We are a Gas Safe and City and Guilds holder – emergency 24 hrs London Plumber, NICELEC registered.
Our prices are reflected on the quality of workmanship and expertise ; This is what makes Advanced Professional Plumbing and Heating Services London different so when you call a us, before we give you the prices, you will notice you won't need to search any further – give us a chance to explain the benefits of using us and why are different. – let us prove that we are reliable company that can deliver the service that you've been looking for.

------------------------------------------------------------
Coordination with manufacturers

We coordinate with many commercial and residential boiler, shower, bath, radiator, air-conditioning, refrigerator appliance's manufacturers shown below. So if there is ever any problem for example manufacturer's defect, any complication that beyond our liability. We know who we can refer it on to and we however will be here to assist you from the beginning till the end of process. You are in good hands with us!

--------------------------------------------------------

Gas safe registered engineer, Glowworm boiler service engineer, Glowworm boiler engineer, Halstead boiler installation , Ideal, Jaguar, Johnson boiler repair and installation, Reliable plumbers, Boiler installs, Boiler fault finding engineer, Landlord Certificate , Boiler service , Water heater installs , leaky taps , gas safety certificate , leaky plumbing heating pipes , hot and cold supplies, all gas plumbing work , Energy performance certificate EPC, Gas safety certificate , Electrical engineer in London , Recommended electrician in London , Electrical service and repair , Gas cooker repair , Gas cooker installer , Gas cooker service , Boiler installs , Landlord Certificate , decorating services Temple-Barbican-St Luke's-EC3-Bunhill Fields-Islington-N1-Camden-Broadgate, St Bartholomew's Hospital, EC2 Finsbury (east) Moorfields Eye Hospital, St Luke's I Bunhill Fields, Shoreditch I shower fitters- Guildhall EC2,St Mary Axe, Aldgate, Leadenhall ,EC2 Lloyd's of London, Fenchurch Street, EC2 Tower Hill, Tower of London, Monument EC2, Billingsgate, Royal Exchange, Lombard Street, Fetter Lane, St Paul's EC2, City of London , Hackney, EC3 Clerkenwell, Farringdon , St Bartholomew's Hospital , EC3 Liverpool Street, Finsbury (east) , EC3 Moorfields Eye Hospital, Barbican EC3 , Leadenhall EC3, Lloyd's of London, Fenchurch Street, St Mary Axe, Aldgate , Guildhall EC3 , Bank of England, City of London EC3 , Old Broad Street, Monument , EC3 Billingsgate, Cannon-Street-EC3-Royal-Exchange-Lombard Street-City-of-London Fetter Lane EC4 , Finsbury, Finsbury Estate (west) ,St Luke's , Bunhill-Fields-England-college-Broadgate-Tower Hamlets- Liverpool Street , Islington, Barbican, Guildhall , Bank of England, St Mary Axe, Aldgate , Leadenhall, Lloyd's of London, Fenchurch Street, City of London, Royal Exchange, Lombard Street , Monument, Billingsgate, Cannon Street ,London-WC1-WC2-British-Museum-St.Pancras-Westminster, University College London WC1, Camden , City of London, Camden , Boiler service , Water heater installs , leaky taps , gas safety certificate , leaky plumbing heating pipes , Hot and cold supplies problems , Gas plumbing heating work , Electrical service , 24 hrs Gas landlord safety certificate , Good gas engineer in London , Commercial gas appliances repair and service , Plumbing services , Power flushing best quality Kamco , Trusted Plumber London, Power flushes service London , D.I.Y. Technical consultancy service London , Air-Conditioning service , Ventilation service , Recommended gas engineer , Gas fire replacement , Energy performance certificate (EPC) , Air-conditioning engineer, Gas safety & Landlord certificate (CP12) , Electrical safety certificate , Builders in London , Decorators, Air-conditioning repair , Electricians , Carpenters in London , All plumbing, heating, gas, air-conditioning, electrical services, Electrician, carpentry workIslington, City of London, Great Ormond Street Hospital, Gray's Inn-heating repairs-Western-Central-London-High-Holborn - Finsbury (west)-Lincoln's Inn Fields-WC1-Royal Courts-of-Justice - Kings Cross-Drury-Lane-Aldwych-Covent-Garden-WC2-W2 WC1-Westminster-Leicester-Square-Charing-Cross-Somerset-House, WC1 London Borough of Camden, WC2 City of Westminster, London Borough of Islington , WC2 New Oxford Street , Bloomsbury, British Museum WC2 , University College London , Leicester Square-St.Pancras-Great-Ormond-Street-Hospital, Gray's Inn , High Holborn, WC2 Westminster-London-city-Lincoln's-Inn-Fields-Kings-Cross- Royal Courts of Justice, WC2 Finsbury (west), Drury Lane, Aldwych WC2 , Covent Garden, worcester bosch boiler, Charing-Cross- NW1-WC2-London-airport-Hayes