Heating/Gas Service
Advanced Professional Plumbing and Heating Services has experienced corgi registered engineers who can carry out heating services and all types of gas issues - 24 hours a day for all emergencies.
Heating / Gas Services We Offer:
Heating and Ventilation contractors
Boiler breakdown repair
Boiler replacement and installation
Boiler Heath check
Electric oven
Gas hob
General cooker
Commercial & Domestic combination boilers
Commercial & domestic system boilers
Back boiler
Gas leak repair
Local heating repair
Local plumbing heating
Gas Fire repair and install
Corgi gas engineer
Chimney, flue safety check
Gas leaks, boiler leak fault finding repair
Radiator installation, repair
Warm air unit repair, fault finding
Gas cooker, Hob , Stove repair and replacement
Corgi notification of gas appliance installation
Carbon monoxide detectors supply
System upgrades
Pumps and valves fitting
Under floor heating fault finding , repair, installation
Programmable room thermostats fitting
Gas safety & Landlord certificate
Boiler annual service
We know that it is a huge problem finding right and honest trade's people including good plumber's and gas engineer's in London and even in the surrounding areas. Especially, during the "Current climate"- you don't want to spend money on something if you don't know if it will be worthwhile. Don't panic! A reliable family run company like us are here to change this. Advanced Professional Plumbing and Heating Services London is offering the benefits of the knowledge we have to give "YOU" the customer the right advice – this will result in you saving hundreds or even thousands of pounds in some cases. This is for your benefit. Try us - plumbing and heating services in family run style!
Your Reliable Corgi Gas Registered Engineer in London and surrounding areas
London family run, GAS SAFE (CORGI) heating engineers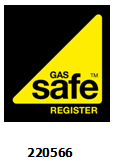 Our Plumbers/ Heating engineers are professionally qualified by www.gasaferegister.co.uk. This replaces CORGI officially from 1 April 2009. It will be the official industry stamp for gas safety and responsible for regulating gas safety in Great Britain.
We Deal with All Types of Boiler System - For Example :
Commercial & Residential Central Heating installation
Commercial & Residential Combination boilers
Commercial & Residential System boiler Heating installation
Gledhills boiler, heating system
We have skills and a lot of technical knowledge to solve any emergency gas or boiler breakdown if ever required. We cal deal with both commercial and domestic boilers and with all manufacturers as you can see below :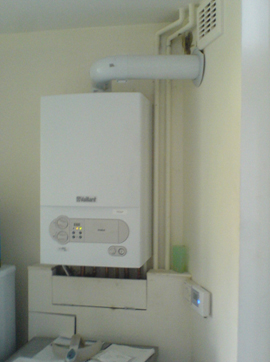 Vaillant - Worcester Bosch – Alpha - Baxi - Biasi - Ariston - Chaffoteaux & Maury boilers - Ferroli - Glowworm, Halstead - Ideal – Jaguar - Johnson & Starley - Keston - Myson – Ravenheat - Saunier Duvall - Sime Vokera - Potterton (Part of Baxi) - Heatline Boilers - Ariston - Alpha - Andrews water heater - Atag Boiler and Solar System - Broag Remeha - Buderus - Baxi - Biasi - Chaffoteaux - Eco Hometec - Eurocal - Firebird - Gledhill - Grant - Lochinvar - Main - MHS - Mistral - Saunier Duvall - Trianco - Turco - - Viessman - Warmflow
Commercial boiler manufacturers
These commercial boiler manufacturers are the ones that we often have to do some repair and maintenance on. So, if we are competent enough to deal with commercial system, what else do you think we can deal with?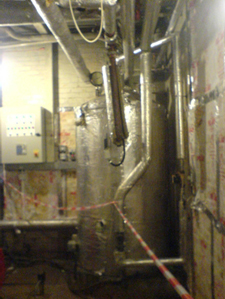 REMEHA Commercial & Domestic boilers
PEERLESS Commercial & Residential
WEIL MCLAIN GAS OIL Commercial & Residential boilers
COLUMBIA Commercial & Industrial Boilers
BUDERUS Commercial & Industrial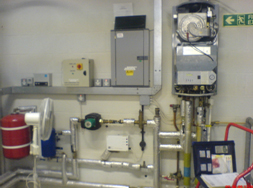 We have extensive knowledge and experience to deal with both commercial & domestic plumbing and heating issues and other trade areas. Our 24 hour contractors, commercial & domestic heating contractors in London will always do their best the solve problems for you, we've been doing a lot of trainings, upgrading our knowledge about plumbing, gas, heating services and other fields so that we can assure you won't be disappointed with our tradesmen and our office team.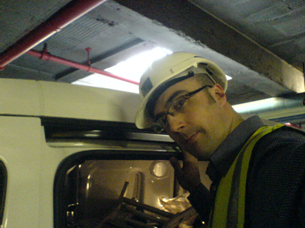 Cooker repairs and installation
Our gas installers can install any type of cookers for you and if you ever have problem with your cooker, hob for example if it doesn't operate properly with no reason you can just call our gas engineers out so that they can just sort this out for you.
They are always on standby all over London and surrounding areas waiting for you to call them out when required.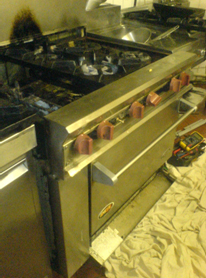 Gas Safety Checks / Boiler Services
All annual Gas appliance's service/ Landlord Safety certificate with reminder system every year and it is very useful for some situations like these ;
Tenant who are moving in
People who don't have an up to date certificate
People who are out of the country
Landlords who live in overseas
People who have been told that their gas certificate has just expired
Our heating/boiler experts are registered with the Gas Safe Register (corgi) so you can be assure that all heating work will be met gas safety requirements and all regulations and they all do things by the book.
Gas Safe Register. Previously, the company's engineers were registered with CORGI, the national watchdog for gas safety. Under new government rules, the CORGI register came to an end at the end of March 2009 and has been replaced by the Gas Safe Register.
We have long-standing relationships with the leading brands in boilers and central heating systems, and this puts us in the best position to advise you on the right choice of boiler for your home property.
What to Do in case of any emergency :
1. Pick your phone up and call us on 02071667835 or 07837880027
2. Alternatively, email us info@advancedplumbingheating.co.uk
3. Explain what happens to office staff. Remember the more information you give us the better it will be
4. Book an emergency gas safe registered expert to you
5. It's that easy!
6. Registered expert to you

It's that easy!
----------------------------------------
South East London : emergency 24 Hrs plumbers, commercial and domestic heating plumbing, boiler service and repair SE1 SE2 SE3 SE4 SE5 SE6 SE7 SE8 SE9 SE10 SE11 SE12 SE13 SE14 SE15 SE16 SE17 SE18 SE19 SE20 SE21 SE22 SE23 SE24 SE25 SE26 SE27 SE28 E1 E2 E3 E4 E11 E12 E13 E14 E15 E16 E17 E18 plumber Woolwich SE18 Plumstead commercial and domestic cooker SE18 Shooter's Hill SE19 Crystal Palace SE19 Upper Norwood SE19 Gipsy Hill hot water heating systems installer SE20 Anerley SE20 Penge SE21 Dulwich reliable plumber SE21 Norwood Solar hot water heating systems installer SE21 West Dulwich gas safe registered engineer East Dulwich plumbing heating service SE23 Forest Hill, Honor Oak emergency plumber Peckham Rye SE23 Horniman Museum SE23 Kidbrooke, Upper Sydenham SE23 Norwood Junction Plumber SE24 Herne Hill gas engineer SE25 South Norwood shower installer SE25 Elmers End SE25 Norwood Junction burst pipe emergency plumber service SE26 Sydenham SE26 Sydenham Hill, Lower Sydenham SE26 Upper Sydenham Gas boiler services SE27 West Norwood, Tulse Hill family run Plumber SE28 Thamesmead gas engineer, Emergency 24 Hr family run recommended plumbing heating engineer Essex RM1, RM2, RM3, RM4, RM5, RM6, RM7, RM8, RM9, RM10, RM11, RM12, RM13, RM14, RM15, RM16, RM17, RM18, RM19, RM20, IG1, IG2, IG3, IG4, IG5, IG6, IG7, IG8, IG9, IG10, IG11 commercial domestic plumber RM1 RM2 RM3 Romford plumber RM4 RM5 RM6 RM7 Dagenham, Ilford plumber RM8 RM9 shower installer RM12 Dagenham cooker repair Havering boiler service Dagenham RM12 Havering Plumber boiler breakdown Morecambe close cooker and boiler breakdown service Hornchurch RM13 Rainham RM14 Upminster family run plumber RM15 South Ockendon plumbing heating engineer RM16 RM17 Grays RM18 Tilbury RM19 Purfleet RM20 Grays Romford, Rainham, Hornchurch gas engineer Chigwell, Ilford 24 Hr gas engineer Essex plumber Bexley, Bexley Heath gas engineer Biggin Hill 24Hrs emergency plumbing and heating services Blackfen Blackwall Woodgreen. Emergency 24 Hrs plumber IG7 Chigwell IG11 Barking IG2 Redbridge commercial & domestic heating gas plumbing engineer IG10 Loughton boiler repair and installation IG1 IG2 IG3 IG4 IG5 IG6 IG11 Ilford plumber IG8 Woodford green gas engineer IG9 Buckhurst Hill boiler repair and service IG10 Loughton Bromley & Kent BR1 BR2 BR3 BR4 BR5 BR6 BR7 BR8, RM1 RM3 Romford plumber RM4 RM5 RM6 commercial cooker maintenance and repair London RM7 Romford commercial & domestic gas plumbing engineer RM8 RM9 shower installer Tilbury gas plumbing heating engineer RM12 Dagenham commercial plumbing & heating engineer Havering boiler service Dagenham RM12 Havering Plumber boiler breakdown Solar hot water heating systems installer Morecambe close LPG cooker and boiler breakdown service, Electrical safety certificate Hornchurch RM13 Rainham RM14 Upminster family run plumber RM15 South Ockendon plumbing heating engineer RM16 RM17 Grays RM18 Tilbury RM19 Purfleet gas safe registered engineer RM20 Grays Romford Rainham Hornchurch gas engineer Chigwell Ilford 24 Hrs gas engineer Essex plumber Bexley Bexley Heath gas engineer Biggin Hill 24Hrs emergency plumbing and heating services Blackfen Blackwall Solar hot water heating systems installer Woodgreen Emergency 24 Hrs plumber IG7 Chigwell IG11 Barking IG2 Redbridge commercial & domestic heating gas plumbing engineer IG10 Loughton boiler repair and installation IG1 IG2 IG3 IG4 IG5 IG6 IG11 Ilford plumber IG8 Woodford green gas engineer IG9 Buckhurst Hill LPG engineer cooker and boiler repair and service IG10 Loughton time out recommended plumber , East London : emergency 24 Hrs gas commercial & domestic heating plumbing engineer, LPG boiler, cooker Electrical service , plumber E1, E2, E3, E4, E5, E6, E7, E8, E9, E10, E11, E12, E13, E14, E15, E16 E17, E18 Emergency 24 Hrs family run plumbing engineer Plumber E1 Aldgate East E1 Commercial Road East London Heating engineer E1 Whitechapel family run Plumber in E1 Wapping E1 Mile End Road E1 Spitalfields family run recommended Plumber E1 Stepney E1 Stepney Green reliable plumber LPG engineer E1 Mile End E1 Shadwell Emergency plumbing engineer Heating engineer in London E2 Areas we cover E2 Shoreditch shower installer plumber E2 Sewardstone Solar hot water heating systems installer E2 Victoria Park Plumber E2 boiler installation E3 Bow Church commercial and domestic gas engineer E3 Bromley gas safe registered engineer , LPG cooker E3 Bow E3 Devons Road gas engineer plumber E3 Old Ford E3 Mile End Emergency 24 Hrs plumber E4 Chingford E4 Chingford Green plumber trusted E4 Chingford Hatch water leak family run gas engineer plumber E4 Island Gardens E4 Hale End electrical safety certificate, LPG boiler service Radiator leak Radiator E4 Gilwell Park E4 Highams Park reliable Gas boiler breakdown services and repair Emergency 24 Hrs plumber E10 Lea Bridge E10 Leyton Marshes trusted plumbing heating engineer E10 Leyton gas engineer Plumber E10 Stratford Marsh E11 Leytonstone Plumber E11 Wanstead time out recommended plumbing service E11 Wanstead Park Plumber in London E11 Snaresbrook Solar hot water heating systems installer E12 Aldersbrook recommended family run plumber E12 Little Ilford plumber E12 Manor Park E13 Plaistow E13 Newham Emergency 24 Hrs Heating Service in East London E14 Blackwall Gas cooker commercial gas appliances repair and service E14 Canary Wharf commercial domestic gas engineer Plumber E14 Cubitt Town emergency 24 Hrs plumber in E14 Docklands E14 East India Dock Road gas heating commercial and domestic plumbing engineer E14 East India Heron E14 Quays LPG cooker installer , shower installer London E14 Isle of Dogs E14 Excel plumber E14 Limehouse cooker maintenance and repair London E14 Westferry emergency Heating Service in E15 Pudding Mill Lane E15 West Ham E15 Stratford time out recommended gas engineer London E16 Canning Town commercial domestic gas engineer E16 Custom House Radiator leak Radiator breakdown services and repair E16 North Woolwich E16 Silvertown E16 Victoria Docks Emergency 24hrs plumbing heating Service in London E17 Blackhorse Road E17 Higham Hill E17 Walthamstow reliable plumber in E17 Walthamstow Central E17 Upper Walthamstow emergency east London plumber E18 South Woodford London Plumber in Excel Docklands Isle of Dogs