"Reliable Family Run (Husband & Wife Formed)"
"Twice recommended by"Time Out" London in 2006"
"Finalist of the Training and Development Barking & Dagenham Business Awards 2008"
"Finalist of the "Best New Business" and " Entrepreneur of the year" Kingston Business Awards 2010"
"Finalist of the "Entrepreneur of the year" Kingston Business Awards 2011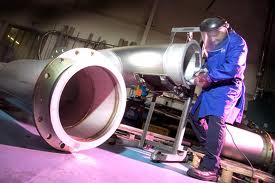 ----------------------------------------------------------------------------------
Should You Get Your Heating Ducts Cleaned?

A hot air furnace heats and distributes air through its ducting system.The ducts are usually made of sheet metal and are most obvious in your basement, where they hang from the floor joists.The return, or cold air, ducts bring air to the furnace, usually collecting it centrally in the house. The return air trunk duct is the big rectangular duct along the basement ceiling that enters the bottom of the furnace. The supply, or warm air, ducting usually exits from the top of the furnace. It starts with a trunk duct on the basement ceiling.The individual supply ducts, in round or smaller rectangular sheet metal, branch off the trunk duct and go to each room, where they terminate in a floor or wall register. Over time, dust and debris will collect in these ducts, particularly in the return air ducts.You may be wondering whether it would be worthwhile to have these ducts cleaned.
Duct cleaning is a major industry. As a homeowner, you may be regularly solicited to have your heating ducts cleaned on a regular basis. Claims are made that duct cleaning will:
•provide you with better indoor air quality (or IAQ),
•reduce the presence of house molds and allergens,
•get rid of house dust,
•result in more airflow and better delivery of warm air, and/or
•reduce energy costs.

If you expect duct cleaning to make these improvements, you may be disappointed. It is difficult to find objective and independent research which substantiates these claims.
----------------------------------------------------------
What Can Duct Cleaning Do For You?

A thorough duct cleaning done by a professional duct cleaner will remove dust and debris-pet hair, paper clips, children's toys and whatever else might collect down there. Ideally, the inside surface will be shiny and bright after cleaning. Duct cleaning may be justifiable to you personally for that very reason: you may not want to have your house air circulated through a duct passage that is not as clean as the rest of the house. However, duct cleaning will not usually change the quality of the air you breathe, nor will it significantly affect airflows or heating costs.
----------------------------------------------------------
When Does Duct Cleaning Make Sense?

There are several situations when duct cleaning could make sense (although there is little research data to support this).
•If you have a problem with water in your ducts, this may result in mold growth in the duct. In this situation, solve the water problem first, clean and disinfect the ducts where mold growth has occurred, and have the rest of the ducting system cleaned as well. In some cases, it may be necessary or more cost effective to simply replace the affected duct areas.

•If you are moving into a newly constructed house, and have doubts about the diligence of the construction crew, duct cleaning can be useful. Drywall dust, fibreglass pieces, and sawdust have no place in ducts. Duct cleaning will also catch the odd occurrence where lunch bags or soft drink cans have fallen or been swept into ducting. For similar reasons, duct cleaning may be advisable for older houses following major renovations.

•If you are having trouble with furnace airflow, a duct cleaning could reveal significant blockages. Have the ducts cleaned before you embark on more expensive duct replacement or rerouting to solve an airflow problem. Cleaning of furnace and air conditioning components (e.g. furnace fan blower, air conditioning coil, humidifier, furnace heat exchanger, etc.) has been shown to make some difference in duct air flow.

•If you look in the return air registers and see an accumulation of debris in the duct below, you may want to have it removed. CMHC research showed that return air ducts, which are relatively big and have slow moving air, are generally far dirtier than the supply ducts.You should be able to accomplish much of the return air duct cleaning with a household vacuum cleaner after removing the register grill. For example, households with hairy pets or young children may find it necessary to inspect their return air ducts more frequently. Do not expect any difference in airflow or house air quality after this cleaning.

----------------------------------------------------------

At Advanced Professional Service we have Duct Cleaning Speclists who can come out and clean your ventilation ductin for you anytime for 24 hours a day - Get Your Kitchen Duct Cleaned by professional people like us - recommended ventilation ducting specialists!
----------------------------------------------------------

EC1,EC2 Commercial Kitchen Ventilation Duct Cleaning Holborn,Soho (Famil Run Trusted) Ducting Cleaning Service Gray's Inn EC3,EC4,WC1,WC2,W1,W2,W11,N1,N2,N3,N5,N7,SW1,SW3,SW7,SW11

Brompton Commercial Maintenance, SW4 Commercial Maintenance, Clapham Commercial Maintenance, SW5 Commercial Maintenance, Earl's Court Commercial Maintenance, SW6 Commercial Maintenance, Fulham Commercial Maintenance, Parson's Green Commercial Maintenance, SW7 Commercial Maintenance,

East Central & West Central London