- Reliable Family Run (Husband & Wife Formed)
- Twice Recommended by "Time Out" in 2006
- Finalist of the "Training & Development" Barking & Dagenham Business Awards 2008
- Finalist of the "Best New Business" and "Entrepreneur of the year" Kingston Business Awards 2010
Finalist of the "Entrepreneur of the year" Kingston Business Awards 2011
----------------------------------------------------------------------------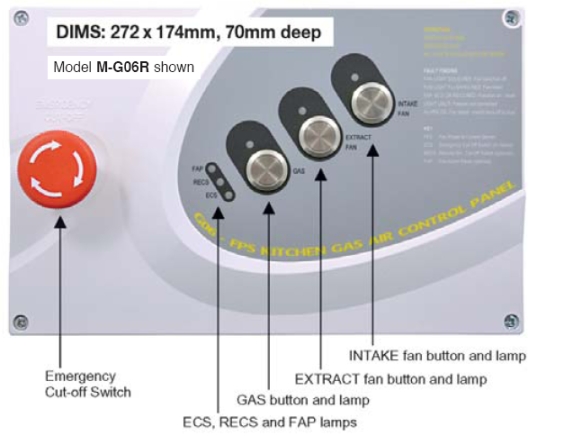 Recommended Commercial Gas Engineer for Gas Control Valves & Vent Interlocking System
Advanced Professional Plumbing & Heating Services London is a family run business (husband and wife) formed who offers Multi-trades service.
We are a GAS SAFE (CORGI) registered, NICLEC certified and fully qualified multi-trade company in London. We have professional gas plumbers with 15 years experience as well as some other trade's specialists. We cover all areas of Central London (City London), East Central & West Central London, City of London and Westminster, West End London (West), Northwest London, East London, North London, Enfield, Southwest London, Southeast London, Bromley & Kent, Croydon, Richmond & Twickenham, Uxbridge, Essex and all surrounding areas

We have experienced commercial gas engineers who hold commercial qualification such as commercial gas safety, COCN1, CODNCO1, ICPN1, ICAE1, CORT1, CIGA,1 TPCP1A and we can deal all commercial heating breakdown, commercial boiler repairs, we can connect connect gas supply to commercial griddle in the restaurant, we can service your commercial boiler yearly and every year we will remind you when your service is due.
Whatever you want to get done, where ever you are, whenever you wish you can call Advanced Professional to book our emergency commercial plumbing and heating engineers 24 hours throughout festive periods.
----------------------------------------------------------------------------
What is an "Gas Interlock Systems" (GIS)?

The failure of a commercial catering kitchen ventilation system represents a serious health and safety issue. Certain cooking equipment can potentially generate a high output of waste flue gases which are dangerous. Which is why current gas regulations now have a mandatory requirement for the installation of a gas interlock system in most modern commercial catering kitchens which should be fitted by a suitably accredited gas engineer. Gas interlock systems is system that gas is proving systems for commercial kitchen installation and school or college laboratory
• Cuts off gas flow in the event of kitchen extract fan failure
• Now a mandatory requirement in most commercial kitchens
• How G.I.S Works
• When is a Gas Interlock System a Mandatory Requirement
• System requirements
• Optional Extras
• Important documents
HOW GAS INTERLOCK SYSTEM (G.I.S) WORKS

Sensors placed either side of the ductwork fan monitor air pressure. They are connected to an air differential switch, which is activated when the pressure difference changes. Alternatively the current taken by the fan can be monitored by a fan power sensor. The 230V G.I.S. monitors this switch/sensor and in the event of fan failure will close the gas solenoid and cut off the gas flow to kitchen appliances.

WHEN IS A GAS INTERLOCK SYSTEM A MANDATORY REQUIREMENT?

• On installation of a completely new extraction/ventilation canopy
• On installation of a completely new gas pipework run
• On installation of a completely new cook line or layout

With any fitting of Category 'B' equipment e.g. combination ovens, deep fryers, grills, charcoal griddles. This includes replacements to an existing layout

SAFETY VALVES - Low Pressure Cut-off Valves, Straight With UPSO
Safety valves which cut off the gas following a loss of inlet pressure. The valves may be manually reset. The valves should only be reset after inlet pressure has been restored and any taps and/or valves have been checked closed. It is in theory possible to re-pressurise the system if there is an escape path smaller than the 1 mm bypass valve. The valves shut at the preset value of 15 mbar (6" wg). They must be mounted upright in horizontal pipework.
--------------------------------------------------------------------------
Gas interlock system, extraction canopies , Pizza Oven, Pasta Boielrs, Kebab making machines, Grills , Salamanders , Commercial Chargrills , Griddles , commercial Hob Units , commercials Toasters , commercial, Refrigeration Pimlico Commercial Gas Interlock System Specialist Engineer in Piccadilly Circus ,London SW1 Knightsbridge (Recommended Family Run) Gas Interlock Engineers Islington,Muswell,Hill, Buckingham Palace,Downing Street