Welcome to
Advanced Heating
London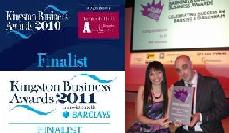 Advanced Professional Plumbing & Heating Services London is a reliable family run business,who has been recommended by "Time Out" London and awarded in 2008, 2010, 2011, 2012 (5 awards) also offers Multi-trades service company.
Advanced Professional Plumbing & Heating has commercial and domestic professional local plumbers, 24 hour gas safe registered, heating engineers, emergency gas specialists, reliable builders, local glaziers, experienced joiners, locksmiths, professional builders, air-conditioning – refrigeration technical engineers, electrical engineers we employ electrical niceic sub contractors who are based all over Central London, West End London, South West London, North London, North West London, South East London, East London, Essex, Southend On Sea, Dartford, Enfield, Harrow, Kent, Croydon, Kent, Enfield, Richmond & Twickenham, Uxridge, Epping Forest, Hertfordshire, Watford, Heathrow Airport, Stansted Airport and all surrounding areas to serve you whenever you need. No matter what it is, our emergency experts who have been trained and qualified are here to help you with all emergency and non-emergency plumbing and heating problems and also some other issues below.
The types of services available to you in all over London and surrounding areas are:
Heating (Gas) Repair and Services and installation
Plumbing Service
Underfloor heating
Air-Conditioning & Ventilation repair and installation
Electrical repairing & servicing
Glazing repair and installation
Building and Carpentry maintenance
Decorating service
Joinery services – Joiners
Carpentry service – Carpenters
Plastering service - Plasters
Decorating service
Tilling Services – general building work
Painter – Painting service
Roofers - Roofing service
Interior designers – Interior design
Locksmith repair
Building maintenance, home refurbishment
LPG gas services
Solar Panel System service and installation
We are always here for you 24 hours a day throughout holidays and festive periods.
Areas we cover are as follow : Plumbers in East Central & West Central London emergency plumbers EC1, EC2, EC3, EC4, City of London local emergency plumbers Covent Garden, Piccadilly Circus, St.Jame's Park WC1, WC2, City London, Westminster, Paddington, Notting Hill, Knightsbridge, West end London W1, W2, W3, W4, W5, W6, W7, W8, W9, W10, W11, W12, W13, W14,Northwest London 24 hour good gas corgi engineers NW1, NW2, NW3, NW4, NW5, NW6, NW7, NW8, NW9, NW10, NW11, East London emergency reliable Camden, St.John's Wood plumbers, docklands, Canary Wharf, Victoria Docks, E1, E2, E3, E4, E5, E6, E7, E8, E9, E10, E11, E12, E13, E14, E15, E16, E17, E18, North London emergency gas safe corgi plumbers Islington, Tottenham, N1, N2, N3, N4, N5, N6, N7, N8, N9, N10, N11, N12, N13, N14, N15, N16, N17, N18, N19, N20, N21, N22, Enfield gas fire, cooker installers EN1, EN2, EN3, EN4, EN5, EN6, EN7, EN8, EN9, EN10, EN11,HA0, HA1, HA3, HA4, HA5, HA6, HA7, HA8, HA9, Southwest London local commercial & domestic gas safe plumbers Kensington, Chelsea, Ealing Broadway, SW1, SW2, SW3, SW4, SW5, SW6, SW7, SW8, SW9, SW10, SW11, SW12, SW13, SW14, SW15, SW16, SW17, SW18, SW19, SW20,Southeast London gas engineers, recommended boiler installers Rotherhithe, Kennington, Southwark, SE1, SE2, SE3, SE4, SE5, SE6, SE7, SE8, SE9, SE10, SE11, SE12, SE13, SE14, SE15, SE16, SE17, SE18, SE19, SE20, SE21, SE22, SE23, E24, SE25, SE26, SE27, SE28, Bromley & Kent emergency local 24 hour plumbers BR1, BR2, BR3, BR4, BR5, BR6, BR7, BR8,Croydon emergency commercial plumbers CR0,CR2, CR3, CR4, CR5, CR6, CR7, CR8, CR9, Richmond & Twickenham solar panel heating repair TW1, TW2, TW3, TW4, TW5, TW6, TW7, TW8, TW9, TW10, TW11, TW12, TW13, TW14, TW15, TW16, TW17, TW18, TW19, TW20, Uxbridge corgi gas safe plumbers UB1, UB2, UB3, UB4, UB5, UB6, UB7, UB8, UB9, UB10,UB11, UB18, Essex recommended local plumbers RM1, RM2, RM3, RM4, RM5, RM6, RM7, RM8, RM9, RM10, RM11, RM12, RM13, RM14, RM15, RM16, RM17, RM18, RM19, RM20, IG1, IG2, IG3, IG4, IG5, IG6, IG7, IG8, IG9, IG10, IG11 South East London : emergency 24 Hrs plumbers, commercial and domestic heating plumbing, LPG cooker, boiler service and repair SE1, SE2, SE3, SE4, SE5, SE6, SE7, SE8, SE9, SE10, SE11, SE12, SE13, SE14, SE15, SE16, SE17, SE18, SE19, SE20, SE21, SE22, SE23, SE24, SE25, SE26, SE27, SE28, Bromley BR1, BR2, BR3, BR4, BR5 BR6, BR7, BR8 Southend On Sea SS0, SS1, SS2, SS3, SS4, SS5, SS6, SS7, SS8, SS9, SS10, SS11, SS12, SS13, SS14, CM1, CM2, CM3, CM4, CM5, CM6, CM7, CM8, CM9, CM10, CM11, CM12, CM13, CM14, CM15, CM16, CM17, CM18, CM19, CM20, CM21, CM22, CM23, CM24, HA0, HA1, HA3, HA4, HA5, HA6, HA7, HA8, HA9 Croydon,Kent,Dartford DA1, DA2, DA3, DA4, DA5, DA6, DA7, DA8, DA9, DA10, DA11, DA12, DA13, DA14, DA15, DA16, DA17, DA18, TN1, TN2, TN3, TN4, TN5, TN9, TN10, TN11, TN12, TN13, TN14, TN15, TN17, TN18, TN19, TN23, TN24, TN25, TN26, TN27, TN28, TN29, TN30, Central London, West End London, South West London, North London, North West London, South East London, East London, Essex, Kent, Enfield, Richmond & Twickenham, Uxbridge, Southend On Sea, Dartford, Bromley, Kent, Harrow, Hertfordshire : SG1, SG2, SG3, SG4, SG5, SG5, SG7, SG8, SG9, SG10, SG11, SG12, SG13, SG14, SG15, SG16, SG17, S18, SG19, HP1, HP2, HP3, HP4, HP5, HP6, HP7, HP8, HP9, HP10, HP11, HP12, HP13, HP14, HP15, HP16, HP17, HP18, HP19, HP20, HP21, HP22, HP23, HP27 St Albans : AL1, AL2, AL3, AL4, AL5, AL6, AL7, AL8, AL9, AL10 Watford : WD2, WD3, WD4, WD5, WD6, WD7, WD17, WD18, WD19, WD23, WD24, WD25 plumber London SE1, Borough SE1, Bermondsey Westminster Bridge, London Eye plumbing and heating engineer Lambeth North, SE1 London Bridge Recommended emergency Plumber SE1, Westminster Bridge Gas safe registered engineer, SE1 Waterloo South Bank reliable time out recommended Plumber in Southwark, Southwark boiler service gas certificate Cathedral ,SE1 Old Kent Road, New Kent Road Toilet not flushing trusted plumber SE1, Riverside , Walworth SE1, St. John's SE2 Abbey Wood, SE2 Bostall Woods, SE2 West Heath gas engineer service SE3, Blackheath London Plumber, Blackheath Park plumbing heating engineer, SE3 Westcombe Park Radiator leak, Radiator repair Brockley, Crofton Park , Honor Oak Park Gas safe registered engineer, SE5 Camberwell, SE5 Denmark Hill plumber, Plumbing & Heating services, Electric boiler installer, Electric boiler replacement, Plumber Islington London , Gas appliance inspection service repair installation, Enfield plumber, Solar panel repair and service , Boiler diagnostic , Back boiler services repairs , Emergency plumber in London , Keston boiler repair, Ariston, Alpha, Baxi, Biasi, Ariston, Chaffoteaux boiler repair and installation , commercial plumbing repair , Dishwasher repair , Dishwasher replacement , Washing machine installation London , North London awarded plumber , Tumble dryer repair plumber London , Plumbing heating diagnostic London , Warm air unit repair ,Under sink water filter repair, D.I.Y. heating plumbing Technical consultancy service London , London plumbers , Heating gas engineer, Poor water pressure repair , Noisy pipes services London , Frozen blocked repair, Leaky burst pipes repair London , Blocked sink repair & services , Blocked toilet solution postcodes , gas fire service , Emergency commercial gas engineer , Kitchen drainage repair , Energy performance certificate (EPC) Air-conditioning engineer , Gas safety & Landlord certificate (CP12) , Electrical safety certificate , Builders in London , Decorators , Air-conditioning repair , Electricians , Carpenters in London ,All plumbing, heating, gas, air-conditioning, electrical services, Electrician, carpentry work, decorating services ,Air-conditioning servicing and repair engineer in Kilburn boiler repair Abbey Road ,NW7 St.John's Wood trusted plumber ,NW9 The Hyde NW9, West Hendon gas LPG boiler ,Gas fire replacement gas engineer Colindale NW9, Edgware Road NW9, Solar hot water heating systems installer, Kingsbury NW10, Harlesden NW10, Kensal Green Kensal Rise NW10, Lower Place, Shower bathroom installer plumber Old Oak Common, NW10 Park Royal Gas heating engineer, boiler service Stonebridge, Stonebridge Park NW10 Willesden Junction heating plumbing engineer Plumber Willesden NW11 Golders Hill Park NW11 Golders Green NW11 Friern Barnet Radiator leak emergency burst pipe NW11 Hampstead Garden Suburb Cottage
As we are the "A Team"
"Be Switched On"
"Switch On To Advanced Plumbing & Heating Services London"