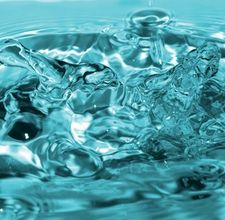 - Reliable Family Run (Husband & Wife Formed)
- Twice Recommended by "Time Out" in 2006
- Finalist of the "Training & Development" Barking & Dagenham Business Awards 2008
- Finalist of the "Best New Business" and "Entrepreneur of the year" Kingston Business Awards 2010
- Finalist of the "Entrepreneur of the year" Kingston Business Awards 2011"

-------------------------------------------------------

Advanced Professional Plumbing & Heating Services London is a family run business, husband and wife formed, who has been recommended by "Time Out" London anjd awarded in 2008 and 2010 and also offers Multi-trades service.Advanced Professional Plumbing & Heating Services London - we're husband and wife formed. 24 hr emergency London plumbers.
Advanced Professional Plumbing & Heating has commercial and domestic professional local plumbers, 24 hour gas safe registered, heating engineers, NICEIC electricians, emergency gas specialists, reliable builders, local glaziers, experienced joiners, locksmiths, professional builders, air-conditioning – refrigeration technical engineers, who are based all over Central London, West End London, South West London, North London, North West London, South East London, East London, Essex, Enfield, Kent, Enfield, Richmond & Twickenham and all surrounding areas to serve you whenever you need. No matter what it is, our emergency experts who have been trained and qualified are here to help you with all emergency and non-emergency plumbing and heating problems and also some other issues

the types of services available to you in all over London and surrounding areas are:

- Heating (Gas) Repair and Services and installati
- Plumbing Service
- Underfloor heating
- Air-Conditioning & Ventilation repair and installation
- Electrical repairing & servicing
- Glazing repair and installation
- Building and Carpentry maintenance
- Decorating service
- Joinery services – Joiners
- Carpentry service – Carpenters
- Plastering service - Plasters
- Decorating service
- Tilling Services – general building work
- Painter – Painting service
- Roofers - Roofing service
- Interior designers – Interior design
- Locksmith repair
- Building maintenance, home refurbishment
- LPG gas services
- Solar Panel System service and installation
-------------------------------------------------------

Water Softener Repair,Water Softener Expert Plumbers in London - Recommended Family Run Trusted

Water softeners remove minerals like calcium and magnesium, which makes your water "hard." Hard water requires more soap to clean dishes and clothes. It also leaves residue on your sinks, tubs and in your toilet. A Sears water softener removes the hard minerals from your water and replaces them with sodium.
If your Sears water softener doesn't seem to be operating correctly, it may be time to have it serviced. Before you call a professional, however, there are a few things you can do to troubleshoot your Sears water softener.

1. No Soft Water

-If your water is not soft, it could be for several reasons. First, make sure that you have salt in the tank. Replace salt, as necessary, and start the regeneration system. If the salt level was fine, make sure you do not have a salt "bridge." To remove a salt bridge, use a broom handle and break up the salt in several places. If there was a bridge, be sure to run a regeneration cycle.

-If neither of these were the issue, check the nozzle and venturi. Make sure they are clean, and that there are no obstructions. Locate these parts with the help of you owner's manual. Clean them with a soft toothbrush with a soap and water mixture. Rinse them thoroughly before reinstalling.

2. Water Is Harder

- Make sure that the water hardness selector is set correctly. If it seems too hard, adjust it to a softer level. Check again for salt "bridges" in your tank. Sometimes bridges will form and it will appear that you have more salt than you actually do. Use the handle of a broom to break bridges down.

Using hot water while the softener is in the regeneration mode will cause your water to be harder. If your water heater is filling up while the regeneration is going, it is filling with hard water. This is why most people set the regeneration timer for early in the morning while they are still asleep.

3. Tank Full Of Water

- Make sure that the drain line is not plugged up anywhere. Follow the line from the tank to the outside of the house. During the winter, if part of your drain line is exposed outside, cover it with old blankets, or attach pipe insulating foam around it to keep water from freezing.

Check the nozzle and venturi just as you would if the water is not soft. If these parts are obstructed, it will cause the tank to fill with water and not drain properly.
-------------------------------------------------------

Plumber W1,W2 Piccadilly Circus Water Softener Repair Experts Paddington,Kilburn W1,W2 Water Softener Specialists W3, W4, W5, W6, W7, W8, W9, W10, W11, W12, W13, W14 West Brompton Gas Water Leak Repairs, World's End Gas Water Leak Repairs, SW11 Gas Water Leak Repairs, Battersea Gas Water Leak Repairs, Clapham Junction Gas Water Leak Repairs, SW12 Gas Water Leak Repairs, Balham Gas Water Leak Repairs, SW13 Gas Water Leak Repairs Barnes Gas Water Leak Repairs, Castelnau Gas Water Leak Repairs, SW14 Gas Water Leak Repairs, Mortlake Gas Water Leak Repairs, East Sheen Gas Water Leak Repairs, acrylic shower, shower tub, shower drain, replacing shower, Walk In shower, bathroom installation