- Reliable Family Run (Husband & Wife Formed)
- Twice Recommended by "Time Out" in 2006
- Finalist of the "Training & Development" Barking & Dagenham Business Awards 2008
- Finalist of the "Best New Business" and "Entrepreneur of the year" Kingston Business Awards 2010
- Finalist of the "Entrepreneur of the year" Kingston Business Awards 2011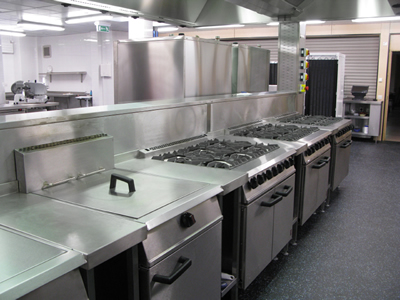 Advanced Professional Plumbing & Heating Services London - we're husband and wife formed. 24 hr emergency London plumbers.
Recommended High Skilled 24 hours / Emergency Commercial Gas Catering Engineers
Due to a high level of skill and experience that our commercial gas enginees- commercial heating engineers we have. We can offer you fast-response 24 hour commercial gas service to all businesse. We can attend your property with a short notice. Our commercial gas engineers are qualified to work on commercial gas appliances like boilers,water heaters and commercial catering in all commercial premises for example restaurant, factory, pub, catering company,university, etc.
As you know some emergency can bring you a lot of stresses. What if your commercial cooker doesn't work, your bakery that has a few faults and keeos giving you troubles, pizza oven that doesn't bake the pizza well enough, you commercail boiler that doesn't heat up your hotel rooms during cold night when you have VIP customer sayting there? Oh..Just a though of one of these it already gives your headache! as if you ever get these you would end up loosing your business opportunities and give you a real nightmare experience. We can work on kabab making machine,fryers, Chargrills,Griddles,Cater-Grill & Roller Grill as well as commercial boilers, commercial water heaters in your hotel or any commercial home. Keep us in mind and come to us straighe before things get worse! The sooner you come to us, the bettter it is for your business.

We coordinate with many commercial and residential boiler, shower, bath, radiator, air-conditioning, refrigerator appliance's manufacturers shown below. So if there is ever any problem for example manufacturer's defect, any complication that beyond our liability. We know who we can refer it on to and we however will be here to assist you from the beginning till the end of process. You are in good hands with us!
-------------------------------------------------------------
Awarded 24/7 Family Run Trusted Registered Commercial Gas Sage Engineers
At advanced Professional Commercial Gas Services here – we always try to prevent problems from happening as soonest as we can. We always recommend the customers to get their commercial appliances services, inspected or maintained yearly especially if you have very old appliances to rely on.
We have experienced commercial gas engineers who hold commercial qualification such as commercial gas safety, COCN1, CODNCO1, ICPN1, ICAE1, CORT1, CIGA,1 TPCP1A and we can deal all commercial heating breakdown, commercial boiler repairs, we can connect connect gas supply to commercial griddle in the restaurant, we can service your commercial boiler yearly and every year we will remind you when your service is due.
Whatever you want to get done, where ever you are, whenever you wish you can call Advanced Professional to book our emergency commercial plumbing and heating engineers 24 hours throughout festive periods.

---------------------------------------------------------------
Commercial Lincat,Falcon Gas Cooker Engineer fulham SW5, SW6 commercial lincat, falcon oven cooker repair pimlico sw8, Awarded 24Hour Fulham Commercial Lincat Oven Repair,Falcon Oven Cooker Repair Engineers Pimlico,Knightsbride Commercial heating engineers in London, Bakery oven Repairs, Baking oven emergency breakdown, Commercial hob unites, Commercial toasters, Commercial pasta boilers , Commercial boilers, Refrigeration, Freeezer , Falcon commercial ovens, East Central & West Central London emergency plumbers EC1, EC2, EC3, EC4. City of London local emergency plumbers WC1, WC2 West end London W1,W2, W3, W4, W5, W6 Cooking oven specialist, Commerical catering appliances, Commercial catering ovens, Commercial catering ovens , Commercial Griddles , Kabab making machine reapir and servicing, Kabab Cater-Grills & Roller Grills , Pizza oven grill machine 24 Hours repair , Pasta,Kabab making machines , Grills / Salamanders W7, W8, W9, W10, W11, W12, W13, W14 Northwest London 24 hour good gas corgi engineers NW1, NW2, NW3, NW4, NW5, NW6, NW7, NW8, NW9, NW10, NW11. East London emergency reliable plumbers E1, E2, E3, E4, E5, E6, E7, E8, E9, E10, E11, E12, E13, E14, E15, E16, E17, E18