- Reliable Family Run (Husband & Wife Formed)
- Twice Recommended by "Time Out" in 2006
- Finalist of the "Training & Development" Barking & Dagenham Business Awards 2008
- Finalist of the "Best New Business" and "Entrepreneur of the year" Kingston Business Awards 2010
- Finalist of the "Entrepreneur of the year" Kingston Business Awards 2011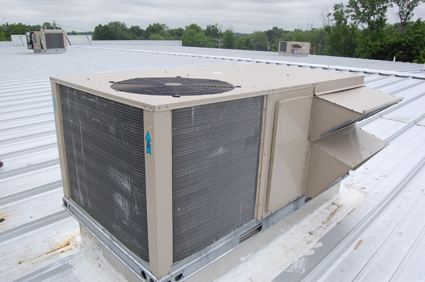 London Family Run 24HR Commercial Air-Conditioning Repair and Installation Engineers
Advanced Professional Air-conditioning & Ventilation Services provides various types of Air-conditioning repair & Refrigeration & Ventilation, air conditioning installation, air conditioning servicing so that means whatever your problem is you have you can sit back and relax and let us deal with it because you know you are in very good hand.
Air-Conditioning repairs - Our air con specialists can deal with any ventilation appliances. You could be a customer who owns commercial buildings, offices where you need to get somebody to fix urgently in summer time or you could be the owner of residential (industrial) houses with air conditioning unit or portable air-con.
Air-conditioning & Ventilation Services we offer :
- Air-con ventilation installation
- Air-con repair
- Portable air-con unit
- Fixed air-conditioning system
- Commercial air-conditioning
- Commercial & Domestic Fridges
- Coolers

- Roof top air-conditioning units
- Refrigeration
Advanced Professional Air-conditioning & Ventilation Services has a good reputation in London and surrounding areas for delivering honest and sufficient services to all customers. We work with of most of air-conditioning manufacturers for example Refcomc wall air conditioning units, Daikin split systems air conditioning, Sanyo mobile air conditioning unit, Foster wall mounted air con, Mitsubishi air con, Siemens domestic air conditioners, Fujitsu portable air conditioning units, Toshiba air compressor repair , Hitachi commercial air conditioning, LG mobile air conditioning units, Samsung refrigerator repair, Foster, Lincat, Merrychef, Mondial Elite, Parry, Williams, Valentine, Vestfrost ,Hotpoint refrigerator repair. All of our air-conditioning engineers are ACS registered air-con engineers. When they do the job for example when they service home air conditioning units they will check air conditioning heat pumps as well.

------------------------------------------------------------------------------------------
Camden NW1,NW8,N1,N3,Emergency 24HR Commercial Roof Top Air-Conditioning Engineers Islington,Cricklewood NW5,NW6,N2,N4,N5 Roof Top Air-Conditioning Engineer North London NW1, NW8 commercial roof top air conditioning engineers Camden N7, N8, N3 Commercial & domestic air conditioners, air conditioning heat pumps, central air conditioning, portable air conditioning units, air conditioning heat pumpN20-Totteridge-Whetstone-Whetstone-N20-emergency-24-Hrs-plumber-N21-Woodside-Park-N21-Grange-Park-N22-Alexandra-Palace- NW1 NW2 NW3 NW4 NW5 NW6 NW7 NW8 NW9 NW10 NW11 Harlesden in NW10 Kensal Green Kensal Rise NW10 Lower Place Shower Old Oak Common NW10 Park Royal Gas heating engineer boiler service Stonebridge NW10 Stonebridge Park NW10 Willesden Junction Willesden NW11 Golders Hill Park Commercial Clima Roof Top Air-conditioning engineers NW11 Golders Green NW11 wall mounted air con, mobile air conditioning units, wall air conditioning units, split systems air conditioning, mobile air conditioning unit, air condition unit, home air conditioning units -Finchley-N4-Arsenal-Church-End-N5-Drayton-Park-N5-Highbury-Finchley-Central-N4-Arsenal-N6-Highgate-Holloway-N7-Caledonian Road-Holloway-Road-N7-Lower-Holloway-N7-Islington-Hornsey-N6-Highgate-Holloway-N7-Caledonian-Road-Holloway-Road-North-London-boiler-breakdown-Lower-Holloway-N7-Islington-Hornsey-Hornsey-Lane-N8 Friern Barnet NW11 Hampstead Garden Suburb, Regents Park St. Pancras air-conditioning servicing engineer Primrose Hill