- Reliable Family Run (Husband & Wife Formed)
- Twice Recommended by "Time Out" in 2006
- Finalist of the "Training & Development" Barking & Dagenham Business Awards 2008
- Finalist of the "Best New Business" and "Entrepreneur of the year" Kingston Business Awards 2010
- Finalist of the "Entrepreneur of the year" Kingston Business Awards 2011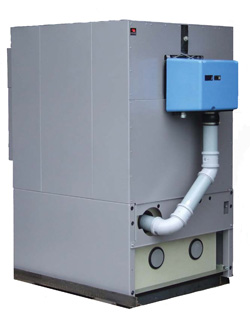 ------------------------------------------------------
Family Run - Time Out Recommended Central Heating Repair,Service,Installation - LPG Central Condensing Boiler Specialist in London
Advanced Professional Plumbing and Heating Services London is different – we are a trusted husband and wife run business. We answer the phone 24 hours a day, 365 days a year. We always look for dedicated staff who are service minded who can give you friendly service. We work hard to find talented plumbers, gas safe heating engineers, and other trades engineers who can deliver good service to all customers and provide you the highest quality of workmanship.

You have the extra peace of mind that you will be looked after as a member of the family. Our specialist team can be contacted 24 hours a day 7 days a week. We've been recommended by the "Time Out London Magazine" and been twice on "Working Lunch" BBC2 and also been awarded in 2008 and 2010. Our plumbers are proper GAS SAFE REGISTERED (CORGI) with over 15 years of experience as well as other trades people

------------------------------------------------------
Geting to Know How LPG central heating works

Although most households in the UK have mains gas central heating, around 3.6m households are not connected to the mains gas network.

In parts of the UK where there is no mains gas network to connect to, such as rural areas, some homes use liquid petroleum gas (LPG) instead. This normally used in a 'wet' heating system where an LPG-fired boiler heats water, which provides central heating via radiators and hot water through the taps in your home.

The main difference between mains gas and LPG is that it is delivered by road and stored in a tank, which you may have to buy or rent from your supplier. Some boilers designed for mains gas can be converted to use LPG.

Annual fuel cost for heating and hot water (not including installation costs)

• Fuel cost for heating and hot water: more than £1,300 (due to recent price rise)
Carbon emissions per year
• Carbon emissions: 3.4 tonnes

These yearly costs are estimated costs based on heating and hot water demands of a three-bedroomed, semi-detached, well-insulated house (insulated cavity walls, 270mm loft insulation, thermostatic radiator valves and insulated primary pipe work), the efficiencies of typical heating systems and the current average price per fuel per kWh (as at Dec 2010). They are not derived from actual fuel bills.
-------------------------------------------------------

Knowledge - Pros of LPG central heating

LPG is a highly efficient fuel, so you get a good return on every unit of energy. Modern condensing boilers, which use hot flue gases that are wasted in a standard boiler, now achieve efficiencies of 90% and more.

Replacing a standard LPG boiler with a highly efficient modern condensing boiler is a relatively straightforward job.
As gas is the most widely used heating fuel in the UK, finding a plumber on the Gas Safe Register scheme should be fairly easy if your boiler breaks down or needs servicing.

The gas registration scheme, which was previously run by Corgi was taken over by Capita on 1 April 2009. The new scheme is called the Gas Safe Register.
-------------------------------------------------------
Knowledge - Cons of LPG central heating

Like mains gas, LPG prices are on the rise and are likely to remain high as the UK competes with growing demand from other countries. Recently prices of LPG have gone up sharply and the Office of Fair Trading is now conducting a study of the off-grid energy market in the UK.

As LPG is delivered by road there is a possibility that you could run out of gas while you wait for your next delivery. However, systems that monitor the amount of gas in your tank and automatically notify your supplier when it needs topping up are available.

Installing an LPG central heating system from scratch can be expensive and disruptive. The storage tank can also be unsightly (although this can be resolved by going for an underground tank).

LPG boilers need servicing annually to ensure they run efficiently and last as long as they should do.
As a fossil fuel, LPG produces carbon dioxide when it's burnt and can't be considered a clean source of energy.
----------------------------------------------------------

Alternative choices if you don't want LPG Central Heating

With prices of LPG on the rise on one hand and the generous incentive for renewable heat on the other hand, if you are off the gas grid, you might like to consider a renewable alternative to contribute to heating your house like a woodburning stove, a solar thermal system or a heat pump.
----------------------------------------------------------
LPG Condensing Boiler Engineers, LPG condensing commercial boiler breakdown heron quays E14,E4,E3 canning town E16
heating & cooling, heating and cooling, Gas Water Leak Repairs, SW11 Gas Water Leak Repairs, Battersea Gas Water Leak Repairs, Clapham Junction Gas Water Leak Repairs, SW12 Gas Water Leak Repairs, Balham Gas Water Leak Repairs, SW13 Gas Water Leak Repairs Barnes Gas Water Leak Repairs, Castelnau Gas Water Leak Repairs, SW14 Gas Water Leak Repairs, Mortlake Gas Water Leak Repairs, East Sheen Gas Water Leak Repairs IG11 Barking central heating installation Barking, E2 Bethnal Green central heating installation Bethnal Green, E3 Bow central heating installation Bow, E3 Bromley-by-Bow central heating installation Bromley-by-Bow, E3 Mile End central heating installation Mile End, E4 Chingford central heating installation Chingford, E4 Highams Park central heating installation Highams Park, E5 Clapton central heating installation Clapton, E5 Upper Clapton central heating installation Upper Clapton, E5 Lower Clapton central heating installation Lower Clapton, E6 East Ham central heating installation East Ham, E6 Beckton central heating installation Beckton, E6 Upton Park central heating installation Upton Park, E6 Barking central heating installation Barking, E7 Forest Gate central heating installation Forest Gate, E8 Hackney central heating installation Hackney, E8 Dalston central heating installation Daltston, E9 Homerton central heating installation Homerton , E9 Hackney central heating installation Hackney, E9 Victoria Park central heating installation Victoria Park , E10 Leyton central heating installation Leyton, E11 Leytonstone central heating installation Leytonstone, E11 Wanstead central heating installation Wanstead, E11 Snaresbrook central heating installation Snaresbrook, E12 Manor Park central heating installation Manor Park, E13 Plaistow central heating installation Plaistow, E13 West Ham central heating installation West Ham , E13 Upton Park central heating installation Upton Park, E14 Poplar central heating installation Poplar, E14 Isle of Dogs central heating installation Isle of Dogs, E14 Limehouse central heating installation Limehouse, E14 Canary Wharf central heating installation Canary Wharf, E15 Stratford central heating installation Stratford, E15 West Ham central heating installation West Ham, E16 Victoria Dock central heating installation Victoria Dock, E16 Silvertown central heating installation Silvertown, E16 North Woolwich central heating installation North Woolwich, E16 Canning Town central heating installation Canning Town, E16 Custom House central heating installation Custom House , E17 Walthamstow central heating installation Walthamstow, E18 Woodford central heating installation Woodford, E18 South Woodford central heating installation South Woodford, EN1 Canary Wharf,Canning Town