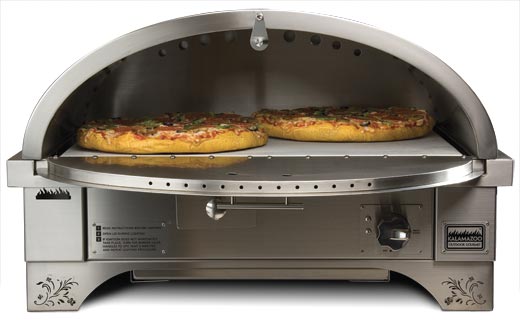 - Reliable Family Run (Husband & Wife Formed)
- Twice Recommended by "Time Out" in 2006
- Finalist of the "Training & Development" Barking & Dagenham Business Awards 2008
- Finalist of the "Best New Business" "Entrepreneur of the year" Kingston Business Awards 2010
-------------------------------------------------------------
Commercial Catering Appilance Repair Engineers / Commercial Commercial Catering Engineer - Time Out Loondon Recommended & Awarded

Advanced Professional Plumbing & Heating Services London - we're husband and wife formed. 24 hr emergency London plumbers.
At advanced Professional Commercial Gas Services here – we always try to prevent problems from happening as soonest as we can. We always recommend the customers to get their commercial appliances services, inspected or maintained yearly especially if you have very old appliances to rely on.
We have experienced commercial gas engineers who hold commercial qualification such as commercial gas safety, COCN1, CODNCO1, ICPN1, ICAE1, CORT1, CIGA,1 TPCP1A and we can deal all commercial heating breakdown, commercial boiler repairs, we can connect connect gas supply to commercial griddle in the restaurant, we can service your commercial boiler yearly and every year we will remind you when your service is due.
Whatever you want to get done, where ever you are, whenever you wish you can call Advanced Professional to book our emergency commercial plumbing and heating engineers 24 hours throughout festive periods.

-------------------------------------------------------------
Get to know how Pizza Ovens/ Ovens operate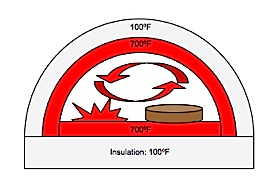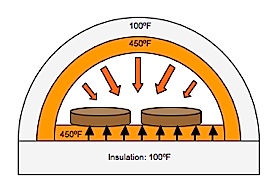 Wood-fired ovens use retained heat, a live fire and hot coals to create different cooking environments, including:

• Fire-in-the-oven
• Coals-in-the-oven
• Retained heat

We will describe the mechanics of how your oven works in this section, and then describe the different wood-fired cooking styles in the following section.

Fire-in-the-oven Cooking

When cooking with a live fire, your Forno Bravo oven cooks simultaneously in three ways, as shown in the following three graphics:

• Reflected heat
• Convection
• Conductive heat

With reflective heat, flame from a live fire is bounced off the dome onto your food. This reflective heat cooks food, such as pizza, and also recharges the cooking floor, putting heat back into the floor to replace heat that is lost through cooking.

Because your Forno Bravo oven breathes, drawing in cold air through the lower half of the oven opening and exhausting hot air out the top half of the opening, it is constantly moving hot, moist air across the top of your food. While modern convection ovens use fans and heat coils to move hot, dry air within the oven, nothing can compare with natural convection.

Finally, heat stored in the cooking floor is transferred directly into food that is set on top of it. This is true for bread and pizza, which are set directly on the cooking floor, and for pots and pans set on it.
It is this unique cooking ability that let's you make Italian pizza, hearth bread and great roasts in your Forno Bravo oven, and what makes wood-fired cooking unlike any other type of cooking.

Coals-in-the-oven

There are many dishes that do not need, or want, the high heat of a live fire and a very hot 700ºF oven. For this type of cooking, let your fire die down and allow your oven to cool. You can use the heat of the coals and a hot oven to roast, brown, sear, and grill, and to ensure that your oven will retain enough heat for longer periods of cooking.

Retained Heat Cooking

For baking bread and other dishes at temperatures where you would normally cook in a conventional oven, your oven will cook for hours with retained heat. You should rake out the coals from the fire, and then close the oven door to let the oven temperature moderate.

With this type of cooking, you can bake bread, desserts and small roasts, and as the oven temperature falls, you can slow cook beans, soups and stews, and long-cooking meats and ribs

-------------------------------------------------------------