Commercial Gas Catering Appliances Repairs Engineers in London,chinese gas wok breakdown 24 hour london cooker engineer commercial gas repairs in Soho,recommended Plumber in EC1 Clerkenwell , EC2 Farringdon, Aldersgate, EC3, Angel, EC3 Bishopsgate, EC4 St. Paul's , WC1, Gray's Inn gas safe WC2 Broad Street Commercial Cooker Repairs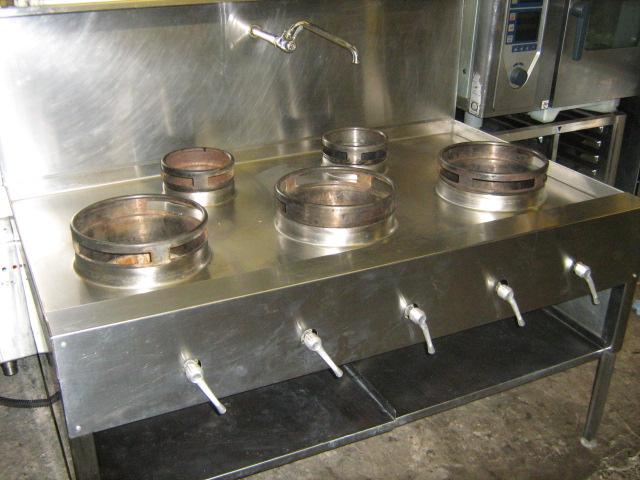 Advanced Professional Plumbing & Heating Services have registered- high skilled commercial gas engineers, heating specialist who are located in East London Central London (City London), East Central & West Central London, City London & Westminster, West End London (West), Northwest London, East London, North London, Enfield, Southwest London,Southeast London, Bromley & Kent, Croydon, Richmond & Twickenham, Uxbridge, Essex, areas to assist you in case of emergency. They are responsible for installation, maintaining and repairing all types of small gas appliances and commercial gas appliances from private house, small business to large business with commercial properties.
We have registered commercial gas engineers who can deal with :
Baking ovens cooking opens specialist, commercial catering cookers, commercial catering ovens, griddles, Kebab making machine, Kabab Cater-Grill & Roller Grill commercial engineers,
PIZZA OVEN GRILL MACHINE, fryers, griddles servicing and repairing, chargrills,
commercial cooler, commercial refrigerations, Commercial Ice-Cream Making Machine
Cooking , Bratt Pan , Electric Fryers, Burners, Gas Fryers , LPG cookers, Panini Makers repairs expert London ,Ranges Ovens , Combi Ovens , Pizza Oven Machine, Pasta Boilers, Kebab making machines, Grills / Salamanders , Commercial Chargrills , Griddles , commercial Hob Units , commercials Toasters , commercial, Refrigeration Freezers, commercial Pasta Boilers
Apart from the appliances above we can also repair, install, maintain :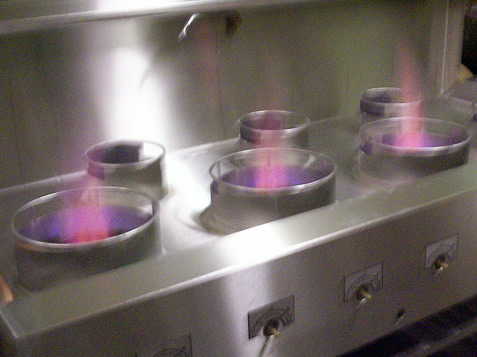 - Oriental Chinese Gas Wok,
- Commercial gas steamer,
- Gas Wok Range,
- Foker Ghisa Outdoor Gas Wok
- Cooking Grill,
- Falcon Gas Wok Stations,
- Gas Ovens and Ranges
- Cooking Machines
- JP Burner Gas Wok
- Flamaire Gas Wok
- Master Wok Range Cooker
- Chiness Wok Versus Frying Pan
- Commercial Falcon Gas Wok Cooker
- JP Burners

What is " Oriental Gas Wok" ?
A wok (in Cantonese or Chinese) is a versatile round-bottomed cooking vessel originating in China. It is used especially in East and Southeast Asia.
Woks are most often used for stir frying, but can also be used in other Chinese cooking techniques, such as in steaming, deep frying, braising, stewing, smoking, or making soup. They are commonly, almost exclusively, cooked with a long handled chahn (spatula) or hoak (ladle). The long extensions of these utensils allow the cook to work with the food without burning the hand
Gas Wok Cooker For Cooking

The wok can be used in a large number of cooking methods. Before the introduction of western cookware it was often used for all cooking techniques including:

• Boiling: For boiling water, soups, or rice. In the latter case, guoba often forms
• Braising: Braised dishes are commonly made using woks and this is useful when one is reducing sauces.
• Deep frying: Usually accomplished with larger woks to reduce splashing, but for deep frying of less food or small food items, small woks are also used.
• Smoking: Food can be hot smoked by putting the smoking material in the bottom of the wok while food is placed on a rack above.
• Steaming: Done using a dedicated wok for boiling water in combination with steaming baskets
• Stewing: Woks are sometimes used for stewing though it is more common in Chinese cuisine to use either stoneware or porcelain for such purposes, especially when longer stewing times are required.

The most common use for a wok is stir-frying.
-----------------------------------------------------------------------
Warren Street, Marble Arch 24hr Plumber Marylebone W1 Mayfair gas landlord safety certificate Tottenham Court Road W1 Westminster Plumbers W2 Bayswater, Lancaster Gate W2 plumber City of Westminster W2 Paddington Plumber in W2 Royal Oak, Westbourne Green Westbourne Park emergency plumbing services W3 Acton, Acton Town W3 Chiswick High Road W4 Bedford Park W5 Ealing W6 Brook Green Great West Road W6 Hanger Lane West W7 Hanwell West Kilburn W8 W9 Westway W10 Latimer Road W11 Holland Par, Notting Hill, W11 Notting Hill Gate Westbourne Grove, Goldhawk Road, Uxbridge Road W12 North Kensington, filter repair , gas heat pump , gas stove repairs