"Reliable Family Run (Husband & Wife Formed)"
"Twice recommended by"Time Out" London in 2006"
"Finalist of the Training and Development Barking & Dagenham Business Awards 2008"
"Finalist of the "Best New Business" and " Entrepreneur of the year" Kingston Business Awards 2010"
"Finalist of the " Entrepreneur of the year" Kingston Business Awards 2011"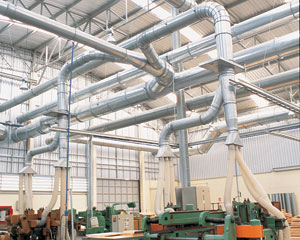 -----------------------------------------------------------
Get to Know - How Often Does your Air Ducts Need Cleaning
Home owners/ Business owners frequently ask "how often should I have my air ducts cleaned?" and "when should I clean my air ducts?" There is no one-size fits all answer to these questions. Most air duct cleaning is either done as part of a regular home maintenance routine (proactive) or as a response to an event (reactive). Both instances will be discussed below.

There is little question that air ducts should be cleaned in response to certain events. Even the U.S. Environmental Protection Agency (EPA) suggests air duct cleaning be performed in response to certain events.

If you want to be proactive and have your air ducts cleaned on a regular basis, how often you should clean air vents depends on a number of factor discussed below.

Unless any member has asthma or allergies, the primary reason to clean air ducts is mold. Mold can cause a number of very serious health problems that often take a long time and numerous expensive doctor visits to diagnose. Mold related illnesses often show up well after a person has been exposed to the mold. Additionally, persons with asthma and allergies can be much more sensitive to mold exposure and the consequences much more severe.

The most common ways people realize they have mold in their air ducts include:

• Any member becomes ill
• They can smell it
-----------------------------------------------------------
The danger with a reactive approach to air duct cleaning, is that waiting until someone gets sick to have your air duct cleans often means that they and other members have already been exposed to mold for an extended period of time.


Having your heating and cooling system cleaned as a preventative measure is wise in response to certain events. Examples of these events include:

1. you suspect water has entered your duct work (perhaps from a leaky roof or pipe)
2. your air conditioner condensation drainage system was not functioning properly
3. nearby forest fire or industrial fire
4. flooding in your house or in your area
5. home remodeling or home improvement project
6. insect or rodent infestation
7. moving into a new home
8. there is visible mold growth
9. you smell mold or mildew in the ducts
If performed by a trained air duct cleaning company, frequent air duct cleaning will not harm your heating and cooling system or your air ducts.
-----------------------------------------------------------
Air Duct Cleaning Frequency

Air ducts are an often overlooked part of your property. They are hidden and don't tend to break so it is only natural to forget about them when it comes to cleaning and maintaining your home. Unless you have had mold in your air ducts in the past or persons in your home have allergies or asthma there is generally no need to have typical residential air ducts inspected and/or cleaned more frequently than every 2-3 years. This is a general guideline which should be adjusted based on the presence of or absence of the factors listed below.

How frequently your should clean your air ducts depends on a number or factors such as:

1. age of the home
2. age of the persons living in the home
3. what the ducts are made of
4. where you live
5. have pets or smokers lived in the home
6. do you have, or have you had, insect or rodent problems
7. does anyone in the home have allergies or asthma
8. is anyone in the house suffering from unknown medical issues, especially respiratory
9. have you recently completed any home remodeling
10. have you had leaky roof or leaky pipes
11. have there been fires or other disasters in your area
How Does Mold Develop in Air Ducts

Many people are shocked to discover they have mold in their air ducts because they have never had a leaky roof or pipe. It is not uncommon for mold to develop in your heating and cooling system from normal deterioration of your air conditioner.

Condensation is part of a properly functioning air conditioning system. How much condensation is produced depends on the temperature and humidity. Air conditioners have a drainage system to remove the condensation but the drainage system can break, wear out or become clogged which can cause moisture to accumulate and potentially lead to mold.

Mold is hard to detect and other than a family member becoming sick it is most often detected by smell. Relying on smell to detect the presence of mold is not a good idea because not all mold has an odor and secondly, if you can smell mold or mildew, your problem is most likely serious. It does not take much mold to cause health problems, often much less than is needed to be able to smell it. By the time you smell mold, family members have most likely been exposed to it for an extended period of time which can have permanent health implications, often showing up years later.

The logical way to prevent your family from being exposed to mold is to prevent it from entering your heating and cooling system and ductwork. This is best done via regular professional air duct cleaning or diligent air duct maintenance and inspection by the property/business owner.
-----------------------------------------------------------
Air conditioning installers E14 Excel plumber , Limehouse CP12 certificates E14 London Arena, family run recommended plumber West India Quay, whirlpool bath installers E14 Millwall local heating company E14 Mudchute Awarded plumber , E14 South Quayboiler installation plumber West India Quay commercial barbeque cooker repair London E14 Westferry ,E14 Poplar install gas fire E14 South Quay reliable house decorator , E14 Westferry boiler installation E14 Blackwall Gas cooker commercial gas appliances repair and service E14 Canary Wharf ,Emergency plumber in Docklands Isle of Dogs E14 Cubitt Town emergency 24 Hrs plumber / E14 Docklands gas safe registered engineer E14 East India Dock Road commercial gutter cleaning, gas proving, kitchen air, professional kitchens, valve interlock system, catering commercial, ventilation systems commercial, cooker ventilation, extract systems, commercial kitchen ventilation systems, the ventilation system, extraction ventilation, canopy extraction, ventilation commercial, air extraction system