"Reliable Family Run (Husband & Wife Formed)"
"Twice recommended by"Time Out" London in 2006"
"Finalist of the Training and Development Barking & Dagenham Business Awards 2008"
"Finalist of the "Best New Business" and " Entrepreneur of the year" Kingston Business Awards 2010"
"Finalist of the "Entrepreneur of the year" Kingston Business Awards 2011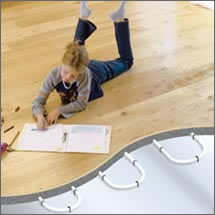 London Plumbers 24 Hours Plumbing Engineer,PLumbers in London
Unvented systems are fed directly from the cold water mains supply and offer a number of benefits compared to conventional systems. Higher pressure and flow rates at all hot taps, balanced hot and cold water supplies, no special taps required.
Get to know Benefits of Unvented Water Cylinder
• Fast recover rates (eg. 15 minutes for CL125HE)
• Exceeds CHeSS Best Practice for heat recovery and insulation
• CFC free insulation for maximum heat retention
• No anode to check or replace
• Long-life Duplex stainless steel interior
• 25-year transferable cylinder guarantee
• Patented internal expansion system
• No external expansion vessel
If the vessel fails, an expansion release valve protects the system by releasing water via the discharge pipe.
• If both thermostats fail, and the water reaches 95°C, a temperature release valve discharges all water to the outside.
• A normal thermostat maintains the temperature of the water below 65°C.
• A second thermostat switches off the immersion heater and shuts off water from the boiler should the main thermostat fail and the temperature reaches 90°C.
---
Megaflow are renowned for quality unvented hot water cylinders and are manufactured by a company called
Heatrae Sadia.
Heatrae Sadia are the UK's leading manufacturer of hot water systems with their flagship brand 'Megaflow' leading the way in unvented hot water cylinders. Megaflow are not the only brand (if perhaps the most well known) of unvented hot water cylinders we also install, maintain and service other cylinder makes such as Ariston and Ozo.
- Internal air-gap with patented floating baffle
- Strong, Duplex stainless steel construction
- High performance 'coil-in-coil' heat exchanger
- No sacrificial anode (eliminates need for annual inspection)
- Appliance-like plastic-coated outer case
- Patented cold water inlet diffuser minimises mixing of cold and hot water
- Water inlet controls increase flow rates by up to 35%
- Improved performance even at 1 bar
- Every unit tested to 15 bar (217psi)
- 25-year transferable cylinder guarantee
- ½" temperature and pressure relief valve
---
The above features describe MegaFlow's new range of HE cylinders which use a 'coil in coil' heat exchanger to deliver more hot water quicker than previous models. Please also note that older models may differ in specification, always consult your manual. There are many benefits of having un-vented hot water cylinder
- High performance showering –throughout the home
- Quieter mains pressure system (no noisy cistern in the loft)
- Balanced water pressure - no surprises
- Fast recover rates (eg. 15 minutes for CL125HE)
- Exceeds CHeSS Best Practice for heat recovery and insulation
- CFC free insulation for maximum heat retention
- No anode to check or replace
- Mains feed hygienic hot water
- Appliance quality, easy-clean finish
- Long-life Duplex stainless steel interior
- 25-year transferable cylinder guarantee
- Patented internal expansion system
- No external expansion vessel
- Complete with mains water isolating valve
- All units are fully factory tested to ensure reliability
- Neater and quicker installation
- Higher Flow ratefor efficient hot water delivery
---
Commercial & Domestic gas plumbing and heating engineer / Bathroom suite repair and installer / Energy efficiency boiler system installer London / Emergency plumber in London / Gas safe corgi registered engineer London/ Valliant boiler repair and installation London / Emergency awarded gas safe corgi registered engineer Hither Green SE6 boiler installation Hither Green boiler replacement Hither Green boiler installer Hither Green Hither Green SE6, Bellingham SE6 boiler installation Bellingham boiler replacement Bellingham boiler installer Bellingham Bellingham SE6, Charlton SE7 boiler installation Charlton boiler replacement Charlton boiler installer Charlton Charlton SE7, Deptford SE8 boiler installation Deptford boiler replacement Deptford boiler installer Deptford Deptford SE8, Eltham SE9 boiler installation Eltham boiler replacement Eltham boiler installer Eltham Eltham SE9, Mottingham SE9 boiler installation Mottingham boiler replacement Mottingham boiler installer Mottingham Mottingham SE9, Greenwich SE10 boiler installation Greenwich boiler replacement Greenwich boiler installer Greenwich Greenwich SE10, Kennington SE11 boiler installation Kennington boiler replacement Central London – corgi heating plumbing engineer,Emergency 24 Hrs family run recommended plumbing engineer Heating engineer family run recommended plumber in London EC1
Clerkenwell
EC1
Farringdon
EC1
Aldersgate
EC1
Angel
EC1
Aldgate
EC1
Finsbury
EC1 Barbican EC1 Goswell EC1
St. Luke's
Emergency 24 Hrs family run recommended

Central heating inspection and installer

EC2
Bank
recommended Plumber EC2
Bishopsgate
EC2
Broad Street
EC2
Broadgate
EC2

Cheapside street

EC2
Liverpool Street
EC2
London Wall
EC2
Moorgate
EC2
Old Street
EC2
Shoreditch
EC2
Strand
EC2
Smithfield
EC3
Billingsgate
Emergency 24 Hrs family run recommended boiler installation shower installation installer London

EC3
Fenchurch Street
EC3
Tower Hill
EC3
Monument
EC3
Tower of London
Emergency 24 Hrs plumber in London corgi gas engineer plumber in London EC4
Blackfriars
EC4
Fleet Street
EC4

Cannon

EC4
St. Paul's
EC4
Mansion House
EC4
Ludgate Hill
WC1
Holborn Viaduct
Emergency 24 Hrs family run recommended plumber corgi registered Plumber WC1 Holborn WC1
Gray's Inn
WC1
Bloomsbury
Emergency 24 Hrs family run recommended plumber corgi registered

WC2
Leicester Square
WC2
Covent Garden
WC2 Soho London plumber, East London – 24 hrs emergency plumber corgi registered engineer,Emergency 24 Hrs family run recommended plumbing engineer East London Plumber E1
Aldgate East
E1
Commercial Road
East London Heating engineer E1
Whitechapel
Plumber corgi E1
Wapping
E1
Mile End Road
E1
Spitalfields
family run recommended Plumber E1
Stepney
E1
Stepney Green
reliable plumber E1 Mile End E1 Shadwell

Emergency 24 Hrs family run recommended plumbing engineer Heating engineer family run recommended plumber in LondonE2
Bethnal Green
E2 Shoreditch E2
Sewardstone
E2
Victoria Park
Plumber E2
Tower Hamlets
recommended boiler installation shower installation installer London E3
Bow Church
E3 Bromley corgi registered engineer E3
Bow
E3
Devons Road
gas engineer plumber E3
Old Ford
E3 Mile End Emergency 24 Hrs family run recommended boiler installation shower installation installer London E4
Chingford
E4
Chingford Green
plumber trusted E4
Chingford Hatch
E4
Island Gardens
E4
Hale End
Radiator leak Radiator breakdown services and repair

E4
Gilwell Park
E4
Highams Park
reliable 24 hrs Gas landlord safety certificate by corgi gas engineer in London

,E11
Leytonstone
Plumber E11
Wanstead
E11
Wanstead Park
Plumber in London recommended family run E11
Snaresbrook
E12
Aldersbrook
E12
Little Ilford
family run recommended plumber E12
Manor Park
E13
Plaistow
E13
Newham
Emergency 24 Hrs family run recommended plumber Heating Service in London E14
Blackwall
E14
Canary Wharf
E14
Cubitt Town
E14
Docklands
E14
East India Dock Road
E14
East India
Heron E14 Quays
boiler installation shower installation installer London E14 Isle of Dogs E14
Limehouse
E14
London Arena
family run recommended plumber E14
Millwall
E14
Mudchute
E14
Poplar
E14
South Quay
E14
West India Quay
E14
Westferry
Emergency 24 Hrs family run recommended plumber Heating Service in London E15
Pudding Mill Lane
E15
West Ham
E15 Stratford Emergency 24 Hrs recommended plumber Heating Service in London E16
Canning Town
E16
Custom House
Radiator leak Radiator breakdown services and repair

E16
North Woolwich
E16
Silvertown
E16
Victoria Docks
Emergency 24 Hrs family run recommended plumber Heating Service in London E17
Blackhorse Road
E17
Higham Hill
E17

Walthamstow

E17
Walthamstow Central
E17
Upper Walthamstow