- Reliable Family Run (Husband & Wife Formed)
- Twice Recommended by "Time Out" in 2006
- Finalist of the "Training & Development" Barking & Dagenham Business Awards 2008
- Finalist of the "Best New Business" and "Entrepreneur of the year" Kingston Business Awards 2010
- Finalist of the "Entrepreneur of the year" Kingston Business Awards 2011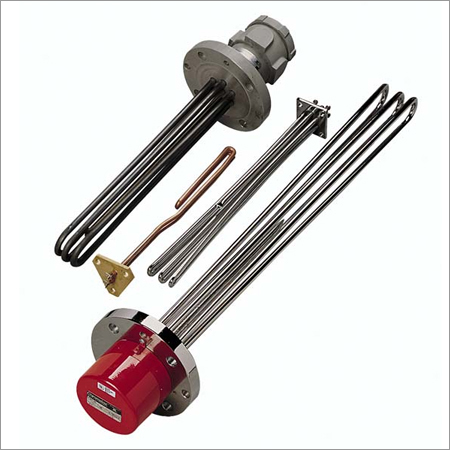 Get to know more about "Immersion Heater"

An immersion heater is any type of electric water heater that uses a heating element actually immersed in the water to generate heat. In general, however, the term is used to apply to a water tank heater that uses electric power. Most heaters nowadays use natural gas or propane because they are cheaper, but electricity does have certain advantages that make it useful for heating in some cases. It does not require ventilation like gas does, and it does not require a natural gas line to work.
Immersion Heater Basics

Most immersion heaters are set up like conventional gas heaters. They have an insulated tank with one tube to let cold water in and another to let hot water flow out. The whole thing is controlled by a thermostat, which keeps the temperature within a certain range. When the temperature slips too low, the thermostat turns on the heater to warm the water.
The Heating Element

The main difference between an immersion heater and a gas heater is the way heat is produced. In a gas heater, there is a burner below the main water tank. The hot gasses from the burner heat the water tank and then are vented through a pipe to the outside. In an immersion heater, by contrast, the water is heated directly. A powerful electric current flows into the heating elements. The elements resist this flow of electric energy, turning it into heat energy. This heat doesn't have to go through a heat exchanger--it flows directly into the water that surrounds it.
-----------------------------------------------

Immersion heater repair / immersion heater installer, immersion heater repair, immersion heater replacement, replace immersion heater, bathroom plumbing repair, plumbing repair services, immersion heater elements, duel immersion heaters, electric heating elements, installing central heating, electric immersion heaters fitting toilet, leaking taps, hot water tank repair, , leak detection water, 24 hr plumber, emergency plumbing service, wimbledon plumberCROYDON, CRYSTAL PALACE, DEPTFORD, DULWICH, EARLS COURT, EARLSFIELD, EAST CROYDON, EAST DULWICH, EAST SHEEN, ELEPHANT AND CASTLE, ELTHAM, ELTHAM PARK, EPSOM, EPSOM DOWNS, ESHER, EWELL, FOOTS CRAY, FOREST HILL, FULHAM, GREENWICH, GROVE PARK, HERNE HILL, HITHER GREEN, HONOR OAK PARK, HOOK, HOUNSLOW, KEW, KEW GARDENS, KINGSTON, gas cylinder, gas cylinders, high pressure cylinder, cylinder filling, hot water cylinder repair, central heating repair, toilet leak, toilet replace, overflow toilet, installing central heating, KINGSTON-UPON-THAMES, LAMBETH, LEE, LEWISHAM, MERTON, MITCHAM, MORDEN, MORTLAKE, NINE ELMS ,02071667835 Awarded Nine Elms Emergency Immersion Heater Repairs Wimbledone,Pimlico Immersion Heater Installers