"Reliable Family Run (Husband & Wife Formed)"
"Twice recommended by"Time Out" London in 2006"
"Finalist of the Training and Development Barking & Dagenham Business Awards 2008"
"Finalist of the "Best New Business" and " Entrepreneur of the year" Kingston Business Awards 2010"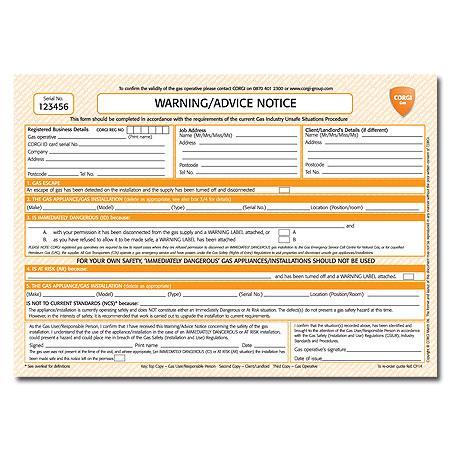 A Gas safety Certificate is a record, also referred to as a certificate, that is required by law to be held for all rental accommodation in the UK where there are gas appliances present. The requirement is enshrined in the Gas Safety (Installation and Use) Regulations 1998. The law requires all gas appliances in a rented property to be checked annually, with a gas safety record being completed and a copy provided to tenants.

Gas safety records must completed by engineers who must be registered with the Gas Safe Register scheme which took over form the previous CORGI scheme in 2009.

At Advanced Plumbing & Heating Services – we have reliable gas safe (ex corgi) registered engineers who can assist you on this whenever you need this done we are always here for you 24 hours a day 7 days a week and we cover all areas of Central London (City London), East Central & West Central London, City of London and Westminster, West End London (West), Northwest London, East London, North London, Enfield, Southwest London, Southeast London, Enfield, Bromley & Kent, Croydon, Richmond & Twickenham, Uxbridge, Essex, Uxbridge and all surrounding areas

----------------------------------------------------------
East Central & West Central London emergency plumbers EC1, EC2, EC3, EC4. City of London local emergency plumbers gas safe registered, gas log fireplace, boiler servicing, gas safe registered installer, gas safe registered plumbers, gas safe certificate, cp12 gas safety certificate, cp12 certificate, CP12 gas certificate, building certificate, building regulations certificate, landlord's gas safety certificate,WC1, WC2 West end London W1,W2, W3, W4, W5, W6, W7, W8, W9, W10, W11, W12, W13, W14 Northwest London 24 hour good gas corgi engineers NW1, NW2, NW3, NW4, NW5, NW6, NW7, NW8, NW9, NW10, NW11. East London emergency reliable plumbers E1, E2, E3, E4, E5, E6, E7, E8, E9, E10, E11, E12, E13, E14, E15, E16, E17, E18 Finsbury Estate (west) Gas safe registered, gas log fireplace, boiler servicing, gas safe registered installer, gas safe registered plumbers, gas safe certificate, cp12 gas safety certificate, cp12 certificate, CP12 gas certificate, building certificate, building regulations certificate, landlord's gas safety certificate St Luke's I Bunhill-Fields-England-college-Broadgate-Tower Hamlets- Liverpool Street I Islington I Barbican, Guildhall I Bank of England I St Mary Axe I Aldgate I Leadenhall I Lloyd's of London I Fenchurch Street I City of London I Royal Exchange I Lombard Street I Monument I Billingsgate I Cannon Street I City of London I London-WC1-WC2-British-Museum-St.Pancras-Westminster I University College London WC1 I Camden I City of London I Camden I Islington I City of London I Great Ormond Street Hospital I Gray's Inn-heating repairs-Western-Central-London-High-Holborn - Finsbury (west)-Lincoln's Inn Fields-WC1-Royal Courts-of-Justice - Kings Cross-Drury-Lane-Aldwych-Covent-Garden-WC2-W2 WC1-Westminster-Leicester-Square-Charing-Cross-Somerset-House I WC1 London Borough of Camden EPC energy performance certificate, energy performance certificate WC2 City of Westminster radiator maintenance, radiator maintenance, radiator problems, leaking radiator, repair radiator, radiator seal, radiator leaks, oil maintenance, replace radiator, radiator leak repair, changing radiator, change radiator, radiator check, radiator repairs, radiator problem London Borough of Islington I WC2 New Oxford Street I Bloomsbury I British Museum WC2 I University College London ILeicester Square-St.Pancras-Great-Ormond-Street-Hospital I Gray's Inn I High Holborn I WC2 Westminster-London-city-Lincoln's-Inn-Fields-Kings-Cross- Royal Courts of Justice I WC2 I Finsbury (west) I Drury Lane I Aldwych WC2 I Covent Garden I worcester bosch boiler ICharing-Cross- NW1-WC2-London-airport-Hayes gas safe registered / gas safe certificate / CP12 certificatesgas safe registered, gas log fireplace, boiler servicing, gas safe registered installer, gas safe registered plumbers, gas safe certificate, cp12 gas safety certificate, cp12 certificate, CP12 gas certificate, building certificate, building regulations certificate, landlord's gas safety certificate