- Reliable Family Run (Husband & Wife Formed)
- Twice Recommended by "Time Out" in 2006
- Finalist of the "Training & Development" Barking & Dagenham Business Awards 2008
- Finalist of the "Best New Business" and "Entrepreneur of the year" Kingston Business Awards 2010
- Finalist of the "Entrepreneur of the year" Kingston Business Awards 2011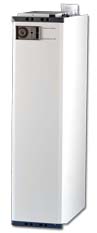 Advanced Professional Plumbing & Heating Services London is a family run business, husband and wife formed, who has been recommended by "Time Out" London and awarded in 2008 and 2010 and also offers Multi-trades service.
Advanced Professional Plumbing & Heating has commercial and domestic professional local plumbers, 24 hour gas safe registered, heating engineers, NICEIC electricians, emergency gas specialists, reliable builders, local glaziers, experienced joiners, locksmiths, professional builders, air-conditioning – refrigeration technical engineers, who are based all over Central London, West End London, South West London, North London, North West London, South East London, East London, Essex, Enfield, Kent, Enfield, Richmond & Twickenham and all surrounding areas to serve you whenever you need. No matter what it is, our emergency experts who have been trained and qualified are here to help you with all emergency and non-emergency plumbing and heating problems and also some other issues below.

How does warm air unit work?
The air is warmed directly by the gas as it passes through a simple heat exchanger, the air is then circulated through ducts within the property. These systems are extremely economical to run and quick to warm up from cold, but if you want this type of system then you would be best moving into a house that already has it. Or building your own house, fitting the warm air ducts as the house is being built. This type of system is almost impossible to fit into existing houses because of the large ducts needed to circulate the air.

These really should be installed in the centre of the property with the ducts starting off very large and gradually reducing. Air vents are also needed in the walls from heated rooms to allow cooler air to return back to the warm air unit for re-heating. (return air) This is filtered, re-heated and then blown back through the ducts by large fan. Its also possible to get electrostatic air filters to eliminate odours and 95% of airborne particles. (good for asthma sufferers)
The circulation fan may be used to circulate air in the summer to promote cooling. But should not be confused with Air Conditioning as air Conditioning is something totally different
Mechanical Heat Recovery & Ventilation (MHRV) units may be incorporated into a ducted warm air system. Utilising the warm-air ductwork, kitchen extract fans and tumble dryers may also be piped into the warm air/MHRV system.
Warm air heating was popular in the sixties and seventies, when a number of houses were built with it in, but the only new ones are replacement units in existing properties. Most people will fit a wet central heating system if these units need replacing.
Advantages of having Warm Air Unit
Economical
Quick to heat the property
Fan can be used for cooling in summer
Disadvantages of having Watm Air Unit
Can't add to later

Odours can be transported between rooms

You may experience problem with warm air unit heating not working, fan broken, faulty parts. At Advanced Professional Plumbing & Heating Services can help you. We are a reliable registered plumbing, heating, gas engineers in London. We know how to fix your warm air unit, we know how to fit the part properly and it will work efficiently, we know where to get parts, we know where to purchase warm air unit for you.
Our heating engineers are gas safe registered (corgi) we are all proper qualified and experiences. We have a lot of experiences to assist you 24 hours throughout all holidays and festive seasons.

-------------------------------------------------------------
The types of services available to you in all over London and surrounding areas are:
Heating (Gas) Repair and Services and installation
Plumbing Service
Underfloor heating
Air-Conditioning & Ventilation repair and installation
Electrical repairing & servicing
Glazing repair and installation
Building and Carpentry maintenance
Decorating service
Joinery services – Joiners
Carpentry service – Carpenters
Plastering service - Plasters
Decorating service
Tilling Services – general building work
Painter – Painting service
Roofers - Roofing service
Interior designers – Interior design
Locksmith repair
Building maintenance, home refurbishment
LPG gas services
Solar Panel System service and installation