- Reliable Family Run (Husband & Wife Formed)
- Twice Recommended by "Time Out" in 2006
- Finalist of the "Training & Development" Barking & Dagenham Business Awards 2008
- Finalist of the "Best New Business" and "Entrepreneur of the year" Kingston Business Awards 2010
- Finalist of the "Entrepreneur of the year" Kingston Business Awards 2011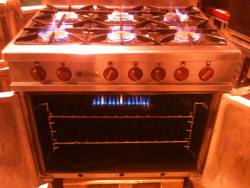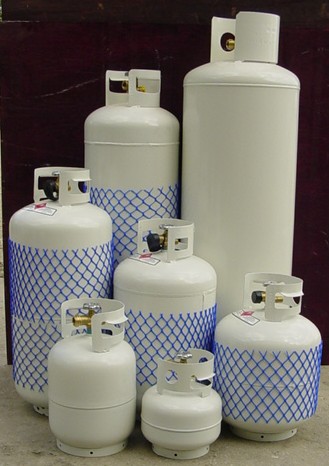 Advanced Plumbing and Heating Services has trustworthy LPG plumbing and heating engineers as well as LPG installers who can fit LPG boiler for you. LPG system can sometimes be better than electric system as it can help you save your electricity bill. We've been using too much electricity energy for years now it's the time for all of us to try to help the world save energy otherwise we will experience more serious environmental problems. Who knows? We may end up being with no electricity at all? Let's start it today sooner than rather.
Our LPG services cover :
-LPG Combi boiler (combination)
-LPG system boilers
-LPG condensing boiler
-LPG boiler installation
-LPG central heating system
-LPG cooker
-LPG oven for boats,mobile homes
-LPG hob
-LPG unit
-LPG meters
-LPG cylinder to be connected

---------------------------------------------------
Recommended 24/7 Emergency LPG Engineers - LPG Cooker Installation in London,Enfield,West End,East London,Bromley,Croydon,Essex
If you wish to have LPG cooker installed in your boats what type would suit you and the different types available?
We all have to eat, even those that live on their boats so a cooker is a must for any liveaboard boat.
As with most things, you get a choice of what type of cooker you have and the fuel it uses.
The most common types of cookers found on boats are listed below.
1. Gas hob with or without grill
2. Gas cooker with grill and oven
3. Diesel cooker with oven
4. Paraffin cooker
5. Spirit cooker
6. 240V Electric combination oven
7. 240V Microwave oven
8. 12/24V Microwave oven

Most of these can come with 2, 3 or four burners. The most common is two burners.
As you can see there are many options available and your choice might be dictated by the fuel you currently use on your boat. If you already use LPG gas for say heating or hot water you may go for a gas cooker but the choice is yours.
If you are living aboard your boat I would recommend having a cooker with an oven and grill to enable you to cook a wider range of foods.

Some larger liveaboard boats will have full size cookers aboard which can be a real bonus if you are a budding chef but on smaller boats cookers will be more compact to fit into the galley space.
Gas cookers are by far the most common on boats as many new and older boats are fitted with a gas system. Electric combination ovens are getting popular as most boats are now connected to a mains electricity supply when at there moorings and owners that do not cruise often do not need to cook when cruising or they prepare food before they leave. Also, combination ovens incorporate a conventional fan assisted oven with a microwave so save on space and cook faster. If you have a large enough inverter on your boat you could run your oven whilst out cruising. Check the oven wattage to ensure your inverter will run it.
Spirit cookers are less popular but still do a good job and are a little safer than gas. In my opinion these could be suitable for a recreational boat but not really for a liveaboard.
Diesel cookers are a good option as they use the same fuel as your boat but can be quite expensive to purchase. Most are built to withstand the marine environment and can be quite big in size for a small boat.
Paraffin cookers can be another option and one company that supplies a fine example of these is Taylors. There paraffin cookers are hand made for the marine environment but this type of quality comes at a price, around £1,200 for a two burner with grill and oven.

If you liveaboard a sea going boat you should have your cooker mounted in gimbals to ensure the cooker stays level when the boat is healing. This will enable you to easily use the cooker when at sea safely. Your cooker should also be fitted with a fiddle rail and pan clamps to keep your pots and pans secure on the cooker and not on the galley floor or worst still over a crew member. The picture of the Taylors cooker to the left shows it fitted with gimbals, fiddle rail and pan clamps.
Boats on inland waters and smaller rivers may not need gimbals as the boat will have less movement. A simple cooker that would be suitable is shown on the right


When buying a new cooker it maybe worth spend a little more money to get a quality unit. The marine environment is a harsh one and can quickly take its toll on a cheaply made cooker. Stainless steel or brass will last longer that ordinary steel so would be a good option. Also remember that many marine cookers are built with recreational use in mind, obviously as a liveaboard yours will be used on a daily basis so purchasing a good one may be more important.
One very important point when buying a gas cooker is to ensure it is fitted with flame failure devices, these ensure that if the flame goes out, say by a gust of wind, the valves are automatically shut off stopping gas escaping into your boat. This really is an important safety issue as LPG gas is highly explosive.
Spirit cookers are less popular on liveaboard boats but are a good option if you do not have or want a LPG gas system on your boat. These can be more difficult to light and can also smell when running so keep a port/window open for ventilation. British meths can be cut with about 5% water to stop the smell but this does reduce the heat output a little.

Spirit cookers may also cost more to buy as supply and demand is not as high as gas cookers.
Electric ovens can be very useful on a liveaboard boat particularly the combination ovens available today. Some liveaboards may have both a combination oven and a gas or spirit cooker on board so get the best of both worlds.
Diesel cookers can be very expensive; a popular model is the Dickinson Bristol Diesel Cooker with Oven.
---------------------------------------------------
Tips - When looking to buy a new LPG Cooker

When looking for a new cooker to buy here is a tip to help you save some money. If you buy your new cooker from a marine chandlers you will find them expensive but going to a camping and caravanning store will generally be cheaper and you may well get the same modal. Anything with the word 'Marine' in it always seems to be expensive so look at other alternative places to buy. This is not to say all things are equal as some cookers are specifically made for a marine environment (such as the Taylors) and it can be worth spending the extra money. Do shop around for the best deal and make sure you choose a cooker that suits you needs.
---------------------------------------------------
Merton SW20,SW4 Emergency LPG Cooker Installers Clapham SW5 SW6 SW7 LPG Oven Installation LPG Cooker Installers Southwest London LPG cooker repairer, LPG Gas cooker repair, LPG gas cooker broken,cookers repairs, range cookers stoves, smeg range cookers, LPG cooker repairer, zanussi gas LPG LPG cookers, aeg cookers, fan oven cooker, range LPG cooker repairs, gas cooker repairs, LPG gas cooker repair Notting-Hill-Gate-Knightsbridge‏-Westbourne-Grove-Goldhawk-Road, Uxbridge-Road-W12-North-Kensington-W5-Ealing-Broadway, Ravenscourt-Park-W6-Barons-Court-W7-Boston-Manor-W7-Elthorne-Park, Hanwell-W7-Boston-Manor-Kensington-High-Street-SW1-Buckingham-Palace , Downing-street-Knightsbridge-Pimlico-SW1-Piccadilly-Circus-SW11-SW3-SW6-SW7, Horseferry-Road-SW1-Hyde-Park-Corner-Brompton-Raod-SW1-Knightsbridge, Sloane-Square, Pimlico-Sloane-Square-SW1-St. James's Park-Victoria-Westminster-Abbey, Westminster-SW2-Brixton-SW2-Streatham Hill-SW3-Brompton, Southwest-London- Embankment-24-hours-gas-engineer-SW3-Brompton-Road, SW3-Kensington-Chelsea-Chelsea-SW3-Chevne Walk-SW4-Claphamm, Clapham-Common-Clapham South-SW5-Cromwell-Road-SW5-Earl's-Court-SW6, Fulham-SW6-Broadway-SW6-Parsons-Green-Fulham-SW6-Palace-Road, SW6-Putney-Bridge- LPG angemaster cooker, LPG gas range cookers, electric range cooker, LPG cannon cooker installers -Tooting-Broadway-SW17-Tooting-Graveney , SW17-Upper-Tooting-SW18-Earlsfield, SW18-Southfields-Wandsworth-Kensington-Westway-W10-Latimer-Road-Notting-Hill-W14-West-Olympia-West-Kensington-Fulham , SW6-Parsons-Green-Kensington-Gore-Heating-engineer-SW7-Queen's-Gate-whirlpool-appliance-repair, Nine-Elms-SW7-Cornwall-Gardens-SW8-South-Lambeth-Vauxhall-SW8-Wandsworth-Road, SW9-Clapham-North-SW9-Coldharbour-Lane-Stockwell-SW9-Vauxhall-Bridge-SW10, West-Brompton-Bakery ovens repairs , Cooking ,SW11-Battersea-Belgravia-solar-panel-hot-water-installation-Wandsworth-Common, Wandsworth-Town-SW18-West-Hill-SW19-Wimbledon-Common-Somerset-Road-Wimbledon, Colliers Wood-Haydons-Road-SW19-Queens-Road-Burst-SW20-Bushey-Mead-SW20-Copse-Hill, Cottenham-Park-SW20-Merton-commercial-heating-specialist-SW20-Raynes-Park,SW19-Wimbledon-Common-Vauxhall-SW8-Wandsworth-Road-SW9-Clapham-North-SW9-Coldharbour-Lane , South-Wimbledon-St.James's Park-recommended-Plumber-commercial-and-domestic-Buckingham-Palace-gas-engineer, LPG cooker repairer, LPG Gas cooker repair, LPG gas cooker broken,cookers repairs, range cookers stoves, smeg range cookers, LPG cooker repairer, zanussi gas LPG cooker Victoria-Pimlico-Brixton-Kensington-Chelsea-Knightsbridge-local-heating-company-Gloucester-Road, Battersea-Belgravia-Slone-Square-Fulham-Embankment-Downing-street-Vauxhall, Westminster-Clapham-Broadway-Cornwall Gardens-Queen's-gate