"Reliable Family Run (Husband & Wife Formed)"
"Twice recommended by"Time Out" London in 2006"
"Finalist of the Training and Development Barking & Dagenham Business Awards 2008"
"Finalist of the "Best New Business" and " Entrepreneur of the year" Kingston Business Awards 2010"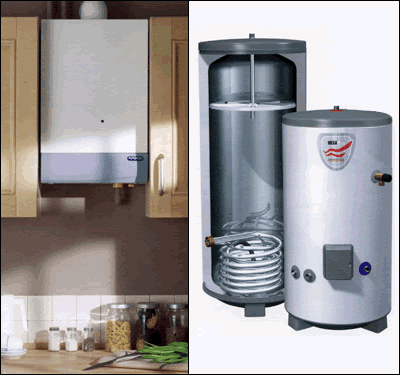 Recommended commercial & Domestic heating engineers

Our recommended commercial heating engineers are registered and qualifies to do central heating installations even under floor heating system repair and installations they are also heating contractors who take on all work in commercial buildings, offices, homes. When you have problems with heating or plumbing we have heating plumbing specialists who can assist you with heating repair, heating breakdown and some time your heating may be broken because it needs to part like gas filter, gas heat pump , gas valve repair, thermocouple repair, gas boiler spares as they can be important parts that are needed in order to get the heating working
-----------------------------------------------------------

Commercial Boiler Repairs & Maintenances

We have commercial & domestic gas engineers who are qualified and are gas safe corgi engineers who deal with all types of gas boiler maintenance all emergency corgi plumbers have experience to repair, maintenance and install all gas and electric boilers like Worcester Bosch combi boilers, Greenstar 28i Junior, Greenstar 24i junior, condensing combi boilers, combi boiler installation, baxi condensing boiler, condensing combination boilers, , biasi boilers , central heating combi boilers, Baxi megaflo, condenser boilers, Vaillant boilers, Alpha boilers, Cheating installation, Biasi boiler, and other types of boilers.

London plumber cover all Central London (City London), West End London (West), South West London, North London, North West London, South East London, East London, Enfield, Essex, Kent, Bromley & Kent, Twickenham and all surrounding areas.
-----------------------------------------------------------
Condensing Boliler - Get Your Boiler Repaired by Recommended Gas Safe Registered Engineer
Combination boilers and system boilers both carry pressure gauges and we're often asked about the pressure shown on these gauges. Any sealed central heating system needs an expansion vessel, a pressure gauge and a pressure relief safety valve.

If you heat water it expands. In an open vented central heating system (with a header tank) some of the water moves back up into the header tank. The expansion does not increase the overall volume of water by a huge amount (maybe 3 or 4 litres, depending on the size of the heating system) but it would be more than enough to burst the pipes if it had nowhere to go.

In a sealed system you have to allow for this expansion. This is done by adding an expansion vessel to the system pipework and it's often inside the boiler. The expansion vessel is just a chamber with a rubber diaphragm across the middle. One side of the expansion chamber is connected to the system pipework. The other side has a car tyre type valve so it can be pumped full of air.
In manufacture the air side is pumped full of air, typically to about 1 bar (about 15 psi). This forces the diaphragm right across to the opposite wall of the chamber. When the central heating system is filled with water and pressurised (to about 1 bar) the water pushes the diaphragm back to about the middle


----------------------------------------------------------------------
West London, Central London Boiler breakdown enginers: 24 Hrs emergency plumbers, commercial & domestic heating plumbing engineer, electrical service , LPG cooker boiler engineer in W1, W2, W3, W4, W5, W6, W7, W8, W10, W11, W12, W14 Emergency 24 Hrs plumber commercial and domestic W1 Bond Street W1 Soho Park Lane time out recommended gas engineer W1 Piccadilly Circus Plumber W1 Great Portland Street gas engineer W1 Goodge Street family run heating engineer W1 Regent Street Warm air unit repair Oxford Circus W1 Oxford Street Solar hot water heating systems installer Warren Street W1 Marble Arch time out recommended Plumber W1 Marylebone W1 Mayfair Electrical gas certificate West W1 Tottenham Court Road W1 Westminster Plumbers W2 Bayswater Plumbing and heating services Bayswater Road W2 Lancaster Gate W2 plumber City of Westminster W2 Paddington Plumber in W2 Royal Oak W2 Westbourne Green Westbourne Park emergency plumbing services W3 Acton South Acton Solar hot water heating systems installer W3 West Acton W4 Acton Green Acton Town W3 Chiswick High Road W3 Chiswick boiler repair W3 Gunnersbury LPG cooker, boiler repair and installer Chriswick park boiler installation Plumber Acton Green Acton Town W3 Chiswick High Road W3 Chiswick boiler repair W3 Gunnersbury LPG cooker, boiler repair and installer Chriswick park boiler installation Plumber trusted gas safe engineer W3 Bedford Park W3 Turnham Green Gas heating plumbing engineer,West & South West London Family run awarded recommended plumber EC1, EC2, EC3, EC4, WC1, WC2, SE1, SE2, SE3, SE10, SE11, NW1 NW2, NW3, NW4, NW5, NW6, NW7, NW8, NW9, NW10, NW11 London Plumber All London Recommended family run commercial domestic plumbing heating gas engineer W5 Ealing & Broadway gas engineer gas safe registered Ravenscourt Park W6 Barons Court W7 Boston Manor W7 Elthorne Park, Hanwell W7 Boston Manor, Kensington, High Street Kensington W9 Maida Hill Maida Vale, Warwick Avenue Plumber Warwick Park W10 Ladbroke Grove toilet basin repair and installation W10 West Kilburn, Westway W10 Latimer Road W11 Holland Park Electrician in W11 Notting Hill boiler W14 West Olympia W14 West Kensington Plumber Fulham SW6 Parsons Green gas service Kensington Gore SW7 Queen's Gate SW8 Nine Elms SW7 Cornwall Gardens trusted plumber SW8 South Lambeth, Vauxhall SW8 Wandsworth Road SW9 Clapham North gas fire installer SW9 Coldharbour Lane SW9 Stockwell SW9 Vauxhall Bridge SW10 West SW10 Brompton SW11 Battersea, Belgravia , Battersea Plumber plumbing heating service enigneer SW11 Belgravia SW11 Clapham Junction water cylinder installer SW11 Lavender Hill Plumber in SW12 Balham SW13 Barnes Electrician Barnes Bridge SW13 Castlenau emergency water leak, gas leak gas enginer SW13 Rocks Lane SW14 East Sheen South SW14 Mortlake boiler engineer SW15 East Putney SW15 Putney Heath time out recommended gas engineer, plumber Putney Vale SW15 Roehampton Putney SW16 Norbury Streatham Common SW16 Streatham gas heating engineer Warm air unit repair SW17 Furzedown SW17 Summerstown reliable London plumber SW17 Tooting Tooting Bec Plumber Shower bathroom installer in Tooting Broadway SW17 Tooting Graveney heating service engineer SW17 Upper Tooting SW18 Earlsfield family run heating plumbing engineer SW18 Southfields Wandsworth SW18 London plumber Wandsworth Common SW18 Wandsworth Town gas safe registered engineer SW18 West Hill Toilet replacements & Repair plumber SW19 Wimbledon Common SW19 Somerset, Wimbledon SW19 Colliers Wood time out recommended plumbing heating service SW19 Haydons Road SW19 Queens Road Burst water pipes emergency plumber in SW20 Bushey Mead SW20 Copse Hill Toilet not flushing plumber in Cottenham Park SW20 Merton SW20 Raynes Park time out recommended plumber,West & South West London Family run awarded recommended plumber W1 W2 W3 W4 W5 W6 W7 W8 W10 W11 W12 W14 SW1 SW2 SW3 SW4 SW5 SW6 SW7 SW8 SW9 SW10 SW11 SE1 SE10 SE11 SE16 EC1 EC2 EC3 EC4 WC WC2 E1 E2 E3 E4 E12 E13 E14 E15 E16 E17 E18 time out recommended commerical & domestic gas engineer Battersea, Belgravia plumber Putney Vale SW15 Roehampton Putney SW16 Norbury Streatham Common SW16 Streatham gas heating engineer Warm air unit repair SW17 Furzedown SW17 Summerstown reliable London plumber SW17 Tooting Tooting Bec, Tooting Broadway SW17 Tooting Graveney heating service engineer SW17 Upper Tooting SW18 Earlsfield family run heating plumbing engineer SW18 Southfields Wandsworth SW18 London plumber Wandsworth Common SW18 Wandsworth Town gas safe registered engineer SW18 West Hill. Wimbledon Common SW19 Somerset, Wimbledon SW19 Colliers Wood, Haydons Road SW19 Queens Road Burst water pipes emergency plumber in SW20 Bushey Mead SW20 Copse Hill Toilet not flushing plumber in Cottenham Park, Merton SW20 Raynes Park time out recommended plumber and all other areas all over London + surrounding AREAS