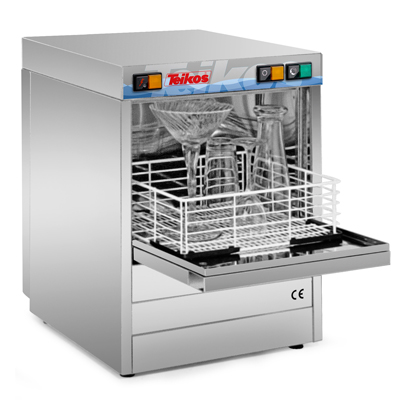 Catering Appliances. Glasswasher, Dishwasher, Laundry Appliances Repair, Replacement, Servicing
As a FAMILY FORMED company you will have peace of mind that we will go the extra mile for you. You will be looked after well by all of us.
-We have been recommended by "Time Out"
-We were the Finalist of the Business Awards (Training & Delvelopment in 2008) (Best New Business & Entrepreneur of the Year 2010).
--------------------------------------------------------------------
Apart from Commercial Plumbing, Heating, Gas Catering Repairs we also offer you "Commercial & Doemstic Plumbing Catering Appliances Services" which include Dishwasher Repair,Replacement,Service, Glasswasher Repairs, Commercial Laundray Appliance, etc
Dishwashers/Glasswashers can be plumbed into either the hot or cold water supply, taking into account the maximum incoming water temperature recommended by the manufacturer.[4] Plumbing a dishwasher/ Glasswashers into the hot or warm water supply can improve cleaning performance and reduce food debris in the interior of the dishwasher.[4] A few dishwashers may spend much less time on the wash phase if the incoming water is hot, which can compromise cleaning, so results will vary
If the Dishwashers / Glasswashers have run out of the salt that recharges the ion exchange resin that softens the water, and the water supply is "hard", limescale deposits can appear on all items, but are especially visible on glassware. It can be removed by cleaning with vinegar or lemon juice, or a proprietary limescale removal agent. The dishwasher should either be recharged with salt, adjusted appropriately for the hardness of the supply water—or possibly this is a symptom of failure of the ion exchange resin in the water softener (which is one of the more expensive components). The resin may have stopped working because it has been poisoned by iron or manganese salts in the supply water.
--------------------------------------------------------------------
Commercial Diswasher, Commecial Glasswasher Installation with Lime Scale Reducer OR Water Softerner Installtaion
Do you live in a moderate or hard water area? If so, we'd recommend you use a water softener to get the best results from your glass washer and to protect against lime scale. Extras like these are all part of our service too and we'll be happy to discuss the options with you. For instance, some glass washers come fitted with integral water softeners or you can add a manual water softener.
--------------------------------------------------------------------
FAMILY RUN 24 hour recommended plumbing & heating engineer, gas safe registered engineer in all London, Essex, Kent, Enfield, surrounding areas We do all commercial plumbing, commercial heating gas, domestic plumbers, electrical service, Air-conditioning service engineer, LPG cooker repair, Boiler repair, Bathroom installation EC1, EC3, EC4, EC2, WC1, WC2 Time out recommended Plumber in EC1 Clerkenwell EC1 Farringdon, Aldersgate EC1 Angel emergency 24 hrs recommended plumbing and heating engineer EC1 Aldgate, Finsbury EC1 Barbican trusted plumber in Goswell, St. Luke's Emergency Heating service commercial and domestic EC2 Bank, Bishopsgate WC2 Broad Street Plumbing services Broadgate EC2 Cheapside street, Liverpool Street EC2 London Wall EC4 Blackfriars Fleet Street LPG cooker Plumber in EC4 Cannon, EC4 St. Paul's, Mansion House EC4 Ludgate Hill 24Hrs plumber Moorgate, Old Street, Shoreditch EC2 Strand, Smithfield boiler breakdown repair 24 hours...Kensington & Chelsea plumbers in SW1, SW2, SW3, SW4, SW5, SW6, SW7, SW8, SW9, SW10, SW11, SW12 ,SW13, SW14, SW15, SW16, SW17, SW19, SW20, W1, W2, W11, London Plumber All Central London, East London, South East London, West London, North London, Southeast London, Northwest London.Emergency 24 Hrs family run recommended plumbing engineer Heating engineer, East London 24 hrs plumber service : Docklands Plumber gas engineer, plumbing heating services Tower Hamlet, Isle of Dogs E1, E2, E3, E4, E5, E6, E7, E8, E9, E10, E11, E12, E13, E14, E15, E16 E17, E18, Emergency 24 Hrs family run recommended plumbing engineer, East London Plumber E1 Aldgate, East E1 Commercial Road East London Heating engineer, E1 Whitechapel Plumber corgi, Wapping E1 Mile End Road, E1 Spitalfields family run recommended Plumber E1, Stepney, E1 Stepney Green reliable plumber , E1 Mile End , E1 Shadwell Emergency 24 Hrs family run recommended plumbing engineer ,Heating engineer family run recommended plumber in London ,E2 Bethnal Green E2 Shoreditch E2, Sewardstone Victoria Park Plumber E2, Tower Hamlets recommended boiler installation, shower installation installer London, Bow Church E3 Bromley corgi registered engineer, E3 Bow ,E3 Devons Road gas engineer ,plumber E3 Old Ford E3, Mile End Emergency 24 Hrs family run recommended boiler installation, shower installation installer London E4 ,Chingford, Chingford Green plumber trusted and more areas E14 Blackwall E14 Canary Wharf Plumber E14 Cubitt Town emergency 24 Hrs plumber E14 Docklands, East India Dock Road gas heating plumbing engineer E14 East India, Heron Quays shower installer London , E14 Isle of Dogs E14, Excel plumber, Limehouse , E14 London Arena family run recommended plumber, E14 Millwall E14 Mudchute, Poplar E14 South Quay E14, West India Quay boiler installation plumber E14 Westferry ,emergency Heating Service in E15 ,Pudding Mill Lane E15, West Ham E15 Stratford time out recommended gas engineer, London E16 Canning Town, E16 Custom House Radiator leak , Radiator breakdown services and repair E16 North Woolwich, Solar hot water heating systems installer E16 Silvertown, E16 Victoria Docks Emergency 24hes plumbing heating Service,London Air conditioning and refrigeration air conditioning service and repair Advanced Professional Plumbing & Heating Services London - we're husband and wife formed. Commercial & Domesticplumbing and HeatingServices Gas fires installed, gas fires repaired, gas fires fitted London - 24 hrs emergency London plumbers. All repairs, services, installations offered for all residential & commercial customers, restaurants, offices, supermarkets, commercial and domestic buildings, hotels etc.