"Reliable Family Run (Husband & Wife Formed)"
"Twice recommended by"Time Out" London in 2006"
"Finalist of the Training and Development Barking & Dagenham Business Awards 2008"
"Finalist of the "Best New Business" and " Entrepreneur of the year" Kingston Business Awards 2010"
"Finalist of the "Entrepreneur of the year" Kingston Business Awards 2011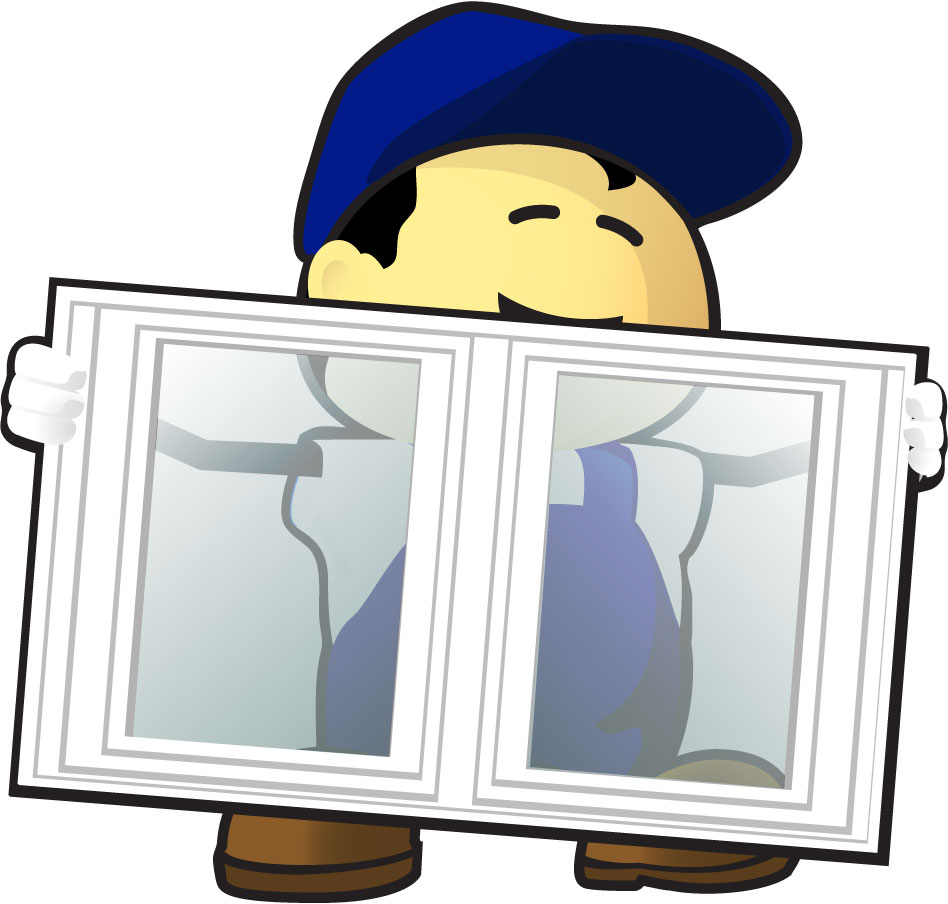 Family Run Energy Efficient Glazing Service Engineer


The basics All properties lose heat through their windows. Installing energy efficient glazing is an effective way of reducing your energy bills and keeping your home warmer and quieter


Double glazed windows use two sheets of glass with a gap between them which creates an insulating barrier, whilst triple glazed windows have three sheets of glass. Both options can deliver a high level of energy efficiency. It is not the case that you have to use triple glazing to gain the most energy efficient window.


Energy efficient windows are available in a variety of frame materials and styles. They also vary in their energy efficiency, depending on how well they stop heat from passing through the window, how much sunlight travels through the glass and how little air can leak in or out around the window.


Some window and door manufacturers helpfully use a window energy rating scheme to show the energy efficiency of their product. This is similar to the one you may have seen on appliances such as your fridge, or washing machine. A-rated windows are the most efficient. To check a window's energy efficiency before you buy, look at the energy label.
------------------------------------------------------------------

Glazing Repair,Maintaining and Replacing windows


As double glazing should last for more than 20 years or more, you're unlikely to upgrade often so it's worth installing windows with a good energy rating straight away. Looking for the Energy Saving Trust Recommended logo is an easy way to ensure you are buying windows with a good energy rating.


Sometimes your windows will need maintenance, for example if the seal within the unit between the two sheets of glass fails. This leads to a build-up of condensation between the panes, and you may need to replace the glass unit – but you can usually do this without replacing the frame.


As with installation, windows should only be replaced by registered installers or checked through the building control process.
-------------------------------------------------------------

Single Glazing - Double Glazing Installation


The benefits of double glazing Smaller energy bills: replacing all single glazed windows with energy efficient glazing could save you around £135 per year on your energy bills.
A smaller carbon footprint: by using less fuel, you'll generate less of the carbon dioxide (CO2) that leads to global warming.
A more comfortable home: energy efficient glazing reduces heat loss through windows and means fewer draughts and cold spots.
Peace and quiet: as well as keeping the heat in, energy efficient windows insulate your home against unwanted outside noise.
Reduced condensation: energy efficient glazing reduces condensation build-up on the inside of windows.
The costs and savings of double glazing will be different for each home and each window, depending on the size, material and installer.

------------------------------------------------------------------------------------


Recommended SW20 Merton 24Hour Glazing Specialist SW11,SW8,SW9,SW19 Lavender Hill Glazier Hammersmith ,Recommended SW20 Merton 24Hour Glazing Specialist SW11,SW8,SW9,SW19 Lavender Hill Glazier,Emergency Glazing Engineers Northfields W13 Northfields W14 Hammersmith W14 Kensington & Chelsea W14 West Olympia W14 West Kensington Plumber in Mayfair West End Bayswater Padington NW6 West Hampstead , NW6 Kilburn LPG cooker commercial repair, W12 Uxbridge Road W14 Kensington & Chelsea LPG heating plumbing company ,W5 South Ealing ,W2 Westbourne Green LPG boiler installer, SW11 Lavender Hill, SW12 Balham , W2 Paddington LPG condensing boiler maintenance , SW17 Tooting Graveney lpg boiler servicing , oil combi boilers W4 Turnham Green, N1 Canonbury N1, Kingsland oil condensing boilers N19 , Upper Holloway, NW6 Kilburn Park , NW6 Brondesbury Glazing service , glazing panels installed , frameless glazing service NW2 Neasden, N4 Manor House plastic glazing repair, SW11 Clapham Junction, SW11 Lavender Hill aluminium glazing Glaziers , replacement glazing SE16 Rotherhithe , SE16 Bermondsey double glaze windows , windows glazing installers , double glazing windows SE1 Cathedral, SE1 Old Kent Road roof glazing replacement , SW6 Parsons Green SW6 , Fulham Palace Road condensation on double glazed windows, W13Northfields, W14 Hammersmith Emergency glaziers in London , glazing contractors NW9 Colindale , NW9 Edgware Road double glazing condensation, NW4 Hendon , NW4 Holders Hill double glazing install , double glazing existing windows N6 Highgate , N7 Holloway Glzier , N7 Caledonian Roaddouble glazing security glaziers , W6 Stamford Brook , W6 Ravenscourt Park double glazing door repair W1, W2, W3, W4, W5, W6, W7, W8, W9, W10, W11, W12, W13, W14 Great West Road W6 Hanger Lane West Radiator repair W6 Stamford Brook gas engineer gas safe registered Ravenscourt Park W6 Barons Court uble glazing doors, double glazing windows , double glazing repairs , double glazing manufacturers , doucle glazing installer, double glazing specialist, double glazing conservatories , double glazing installers , aluminium double glazing , double glaze, double glazing companies W7 Boston Manor W7 Elthorne Park W7 Hanwell W7 Boston Manor time out recommended glazing contractors, double glazing condensation, doubleglazing, double glazing existing windows, double glazing security, double glazing trade, double glazing door Kensington W8 High Street Kensington W9 Maida Hill trusted commercial and domestic plumbing heating services Maida Vale W9 Warwick Avenue, Warwick Park W10 Kensal Town, W10 Ladbroke Grove toilet basin repair and installation W10 West Kilburn double glazing fitting, double glazed units, double glazed door, double glazed window Westway W10 Latimer Road W11 Holland Park Electrician in W11 Notting Hill West London double glazed windows and doors, double glazing doors,Glazing Glazier Services, glazing, Double Glazing W11 Notting Hill Gate, double glazing window, double glazing door , double glazing glass , double glazed , replacement double glazing , wooden double glazing , double glazing fitters , W11 Westbourne Grove Solar hot water heating systems installer W12 Goldhawk Road family run plumber in W12 Shepherds Bush W12 Uxbridge Road W12 White City West London plumber W12 North Kensington W13 Drayton Green W13 Northfields W14 Hammersmith W14 Kensington & Chelsea W14 West Olympia W14 West Kensington Recommended Glazing Specialist Mayfair West End Bayswater Padington recommended glazing spcialist lavender hill SW11, SW12,SW13 northfields



West London 24 Hrs emergency plumberswindow glazing, double glaze windows, window replace, replacing windows, replacement glazing units, emergency glazing, double glazing window, double glazed units, double glazing companies, double glazing door, double glazed windows and doors, Emergency Glazing, Double Glazing W1 Bond Street W1 Soho Park Lane time out recommended gas engineer W1 Piccadilly Circus Plumber W1 Great Portland Street gas engineer W1 Goodge Street family run heating engineer W1 Regent Street Warm air unit repair Oxford Circus emergency glaziers, 24 hour glaziers, 24 hour glazing service, emergency glazier, 24 hour electricians, emergency glazing, double glazing repair, window replacement, glass window replacement, glazing installation, double glazing installer, double glazing installers, double glazing installation, W1 Oxford Street Solar hot water heating systems installer Warren Street W1 Marble Arch, Marylebone W1 Mayfair Electrical gas certificate West W1 TottenhamCourt Road W1 Westminster Plumbers W2 Bayswater window glazing, double glaze windows, window replace, replacing windows, replacement glazing units, emergency glazing, double glazing window, double glazed units, double glazing companies, double glazing door, double glazed windows and doors, Emergency Glazing, Double GlazingBayswater Road W2 Lancaster Gate W2 plumber City of Westminster W2 Paddington Plumber in W2 Royal Oak W2 Westbourne Green Westbourne Park, W3 Acton South Acton Solar hot water heating systems installer W3 West Acton W4 Acton Green Acton Town W3 Chiswick High Road W3 Chiswick boiler repair W3 Gunnersbury All glazier services local to you, glaziers,glazier,glass repairs,glazing repairs,emergency glass repair, replacement double glazing, replacement glazing W3 Bedford Park W3 Turnham Green,London Ealing, Ealing Broadway W5 South Ealing Underfloor heating repair gas enigneer North Ealing West Ealing W5 Western Avenue W6 Brook Green
window repairs, Ventilation holes cut in glass, all glazing services, Local glaziers, 24 hour emergency glass repair. Emergency glazing for boarding and glass replacement. Services include glass repair, window repair and double glazing repairs