"Reliable Family Run (Husband & Wife Formed)"
"Twice recommended by"Time Out" London in 2006"
"Finalist of the Training and Development Barking & Dagenham Business Awards 2008"
"Finalist of the "Best New Business" and " Entrepreneur of the year" Kingston Business Awards 2010"
"Finalist of the "Entrepreneur of the year" Kingston Business Awards 2011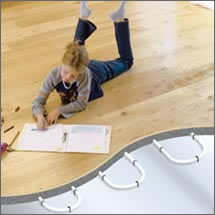 London Plumbers 24 Hours Plumbing Engineer,PLumbers in London
Advanced Professional Plumbing & Heating Services London is a family run business, husband and wife formed, who has been recommended by "Time Out" London and awarded in 2008 and 2010 and also offers Multi-trades service.
Advanced Professional Plumbing & Heating has commercial and domestic professional local plumbers, 24 hour gas safe registered, heating engineers, NICEIC electricians, emergency gas specialists, reliable builders, local glaziers, experienced joiners, locksmiths, professional builders, air-conditioning – refrigeration technical engineers, who are based all over Central London, West End London, South West London, North London, North West London, South East London, East London, Essex, Enfield, Kent, Enfield, Richmond & Twickenham and all surrounding areas to serve you whenever you need. No matter what it is, our emergency experts who have been trained and qualified are here to help you with all emergency and non-emergency plumbing and heating problems and also some other issues

---------------------------------------------------------
How Underfloor Hearing Operates - 24Hour Awarded Underfloor Hearing Engineers, Underfloor Heating Installation in London
The principals of underfloor heating (also referred to as radiant heating) remain the same whether using electric or water systems. Heated floors act as efficient low-level radiators, radiating heat energy evenly into the room, gently warming the living space through a combination of radiant energy and heat conduction.

Underfloor heating has many advantages over traditional radiator heating. Radiators convect heat into the room, creating rising currents of warm air concentrating at the ceiling level: this type of convection heating is wasteful and inefficient. Underfloor heating operates by radiating heat energy into the room at the floor level, gently and evenly warming the room: this method of heating is cheaper to run than radiator heating by up to 20%.

In a modern, well insulated room, where heat loss factors have been taken into consideration, under floor heating can act as the primary heat source: in the majority of cases eliminating the need for radiators.

The major difference between electric and water – also referred to as "wet" systems - is in the construction of the sub-floor. Wet systems are especially suited to new floor constructions where the make-up of the subfloor can accommodate the pipework and cement screed. For existing floors, where overall floor height can be an issue, an electric underfloor heating system would be the preferred option due to the low profile (3mm) of the heating cable: these systems are the ideal choice for refurbishment projects or wooden subfloors.

Other aspects to consider would be the higher installation cost of a water system compared to a typical electric system and the difference in the running costs between the two different types of underfloor heating.

-------------------------------------------------------
Commercial & Domestic gas plumbing and heating engineer / Bathroom suite repair and installer / Energy efficiency boiler system installer London / Emergency plumber in London / Gas safe corgi registered engineer London/ Valliant boiler repair and installation London / Emergency awarded gas safe corgi registered engineer Hither Green SE6 boiler installation Hither Green boiler replacement Hither Green boiler installer Hither Green Hither Green SE6, Bellingham SE6 boiler installation Bellingham boiler replacement Bellingham boiler installer Bellingham Bellingham SE6, Charlton SE7 boiler installation Charlton boiler replacement Charlton boiler installer Charlton Charlton SE7, Deptford SE8 boiler installation Deptford boiler replacement Deptford boiler installer Deptford Deptford SE8, Eltham SE9 boiler installation Eltham boiler replacement Eltham boiler installer Eltham Eltham SE9, Mottingham SE9 boiler installation Mottingham boiler replacement Mottingham boiler installer Mottingham Mottingham SE9, Greenwich SE10 boiler installation Greenwich boiler replacement Greenwich boiler installer Greenwich Greenwich SE10, Kennington SE11 boiler installation Kennington boiler replacement