- Reliable Family Run (Husband & Wife Formed)
- Twice Recommended by "Time Out" in 2006
- Finalist of the "Training & Development" Barking & Dagenham Business Awards 2008
- Finalist of the "Best New Business" and "Entrepreneur of the year" Kingston Business Awards 2010
- Finalist of the "Entrepreneur of the year" Kingston Business Awards 2011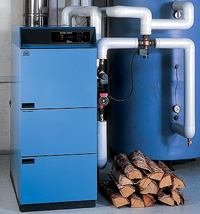 Advanced Professional Plumbing & Heating Services London is a family run business, husband and wife formed, who has been recommended by "Time Out" London and awarded in 2008 and 2010 and also offers Multi-trades service.
Advanced Professional Plumbing & Heating has commercial and domestic professional local plumbers, 24 hour gas safe registered, heating engineers, NICEIC electricians, emergency gas specialists, reliable builders, local glaziers, experienced joiners, locksmiths, professional builders, air-conditioning – refrigeration technical engineers, who are based all over Central London, West End London, South West London, North London, North West London, South East London, East London, Essex, Enfield, Kent, Enfield, Richmond & Twickenham and all surrounding areas to serve you whenever you need. No matter what it is, our emergency experts who have been trained and qualified are here to help you with all emergency and non-emergency plumbing and heating problems
Get to know Wood Fuelled Heating Boilers
Wood-fuelled heating systems, also called biomass systems, burn wood pellets, chips or logs to to provide warmth in a single room or to power central heating and hot water boilers.
A stove burns logs or pellets to heat a single room - and may be fitted with a back boiler to provide water heating as well.

A boiler burns logs, pellets or chips, and is connected to a central heating and hot water system. A wood-fuelled boiler could save you nearly £600 a year compared to electric heating.
The benefits of wood-fuelled heating

Affordable heating fuel: although the price of wood fuel varies considerably, it is often cheaper than other heating options.

Financial support: wood fuel boiler systems could benefit from the Renewable Heat Premium Payment and the Renewable Heat Incentive.

A low-carbon option: the carbon dioxide emitted when wood is burned is the same amount that was absorbed over the months and years that the plant was growing. The process is sustainable as long as new plants continue to grow in place of those used for fuel. There are some carbon emissions caused by the cultivation, manufacture and transportation of the fuel, but as long as the fuel is sourced locally, these are much lower than the emissions from fossil fuels.
------------------------------------------------------------
How do biomass boilers work?
Wood is hardly a new fuel for heating houses, but the technology has improved considerably to make it more efficient. Open fires may look lovely, but they are not a good way to heat a room. Most of the heat goes up the chimney and, as the fire draws in oxygen to burn, it creates draughts in the room that can cancel out the benefit of the heat.
Modern wood-burning stoves are a huge improvement on the open fire for room heating. They convert 70 per cent of the fuel into useful heat. If you attach a back boiler, they can also help heat water and supply some radiators.
More efficient still are automatic pellet stoves which operate at 85 to 90 per cent efficiency. They spread the heat through convection, rather than traditional radiation, which means the room is heated more evenly and efficiently using a fan. They are clean and easy to use, with automatic ignition and a thermostatic control. They have an integrated hopper, which automatically tops up the fuel. They generally hold enough fuel for one to three days operation. The ash pan needs to be emptied about once a month. It is also possible to add a back boiler to these.
Biomass boilers can replace oil or gas boilers to heat hot water and radiators (or under floor heating). They burn logs, wood chips, wood pellets or other forms of biomass. The most advanced boilers are fully automatic. They control the amount of fuel and air supplied to the combustion chamber. As a result they are highly efficient and emissions are low.
They are fed with wood chips or pellets from a large hopper sited nearby. If you've got space, manufacturers recommend a hopper that's big enough to hold a year's supply of fuel. This minimises transport and delivery costs for fuel, as well as work for the owner. Maintenance is minimal – although you will need to clean it and remove the ash about once a month.
At the other end of the scale, log-fed boilers are more suitable for people with ready access to a supply of wood, and time to cut it to the right size. These will need more time spent on feeding them with fuel and cleaning out the ash
------------------------------------------------------
Wood Fuelled Biomass Heating Boiler Repairs (wimbledon 24 hr wood fuelled biomass heating boiler expert kensington Family Run Kensington Core SW7 Commercial Wood Fuelled Biomass Heating Boiler Repair Experts Wimbledon,Queen's Gate SW1,SW2,SW3,SW5,SW6 East Central & West Central London emergency Wood Fuelled Biomass Heating Boiler Installer, Wood Fuelled Biomass Heating Boiler Installer EC1, EC2, EC3, EC4. City of London local emergency plumbers WC1, WC2 West end London W1,W2, W3, W4, W5, W6, W7, W8, W9, W10, W11 Wood Fuelled Biomass Heating Boiler Installer W12, W13, W14 Northwest London 24 24 hour Wood Fuelled Biomass Heating Boiler Installer, NW1, NW2, NW3, NW4, NW Wood Fuelled Biomass Heating Boiler Repairs, Wood Fuelled Biomass Heating Boiler Repairs,Wood Fuelled Biomass Heating Boiler InstallerNW6, NW7, NW8, NW9, NW10, NW11. East London emergency reliable plumbers E1, E2, E3, E4, E5, E6, E7, E8, E9, E10, E11, E12, E13, E14 Wood Fuelled Biomass Heating Boiler Installer E15, E16, E17, E18 Notting-Hill-Gate-Knightsbridge‏-Wood Fuelled Biomass Heating Boiler Repairs, Wood Fuelled Biomass Heating Boiler Repairs, Wood Fuelled Biomass Heating Boiler Repairs,Wood Fuelled Biomass Heating Boiler Installer, Wood Fuelled Biomass Heating Boiler Installer, Wood Fuelled Biomass Heating Boiler Installer,Westbourne-Grove-Goldhawk-Road, Uxbridge-Road-W12-North-Kensington-W5-Ealing-Broadway, Ravenscourt-Park-W6-Barons-Court-W7-Boston-Manor-W7-Elthorne-Park, Hanwell-W7-Boston-Manor-Kensington-High-Street-SW1-Buckingham-Palace , Downing-street-Knightsbridge-Pimlico-SW1-Piccadilly-Circus-SW11-SW3-SW6-SW7, Horseferry-Road-SW1-Hyde-Park-Corner-Brompton-Raod-SW1-Knightsbridge, Sloane-Square, Pimlico-Sloane-Square-SW1-St. James's Park-Victoria-Westminster-Abbey, Westminster-SW2-Brixton-SW2-Streatham Hill-SW3-Brompton, Southwest-London- Wood Fuelled Biomass Heating Boiler Installer, Embankment-24-hours-Wood Fuelled Biomass Heating Boiler Installer SW3-Brompton-Road, SW3-Kensington-Chelsea-Chelsea-SW3-Chevne Walk-SW4-Claphamm, Clapham-Common-Clapham South-SW5-Cromwell-Road-SW5-Earl's-Court-SW6, Fulham-SW6-Broadway-SW6-Parsons-Green-Fulham-SW6-Palace-Road, SW6-Putney-Bridge-SW6-Sands-End-SW7-Gloucester-Road-SW7-Wood Fuelled Biomass Heating Boiler Installer, Kensington-Gore, Queen's-Gate-SW7-South-Kensington-Wood Fuelled Biomass Heating Boiler Repairs, Wood Fuelled Biomass Heating Boiler Repairs, Wood Fuelled Biomass Heating Boiler Repairs,Wood Fuelled Biomass Heating Boiler Installer, Wood Fuelled Biomass Heating Boiler Installer, Wood Fuelled Biomass Heating Boiler Installer, Wood Fuelled Biomass Heating Boiler Installer, Westbourne-Grove-Goldhawk-Road, Uxbridge SW8-Wood Fuelled Biomass Heating Boiler Installer, Nine-Elms-SW7-Cornwall-Gardens, Commercial-heating-engineers-SW8-South-Lambeth-SW8-Vauxhall-SW8-Wandsworth-Road, SW9-Clapham-North-Coldharbour-Lane-SW9-Stockwell-SW9-Vauxhall-Bridge-SW10, Barnes-Barnes-Bridge-SW13-Castlenau-SW13-Rocks-Lane , SW14-East Sheen-South-West-London-corgi-plumber-SW14-Mortlake-SW15-East-Putney, Putney-Heath-SW15-Putney-Vale-SW15-Roehampton-Putney-SW16-Norbury, Streatham-Common-SW16-Streatham-SW17-Furzedown-Summerstown, Wood Fuelled Biomass Heating Boiler Repairs