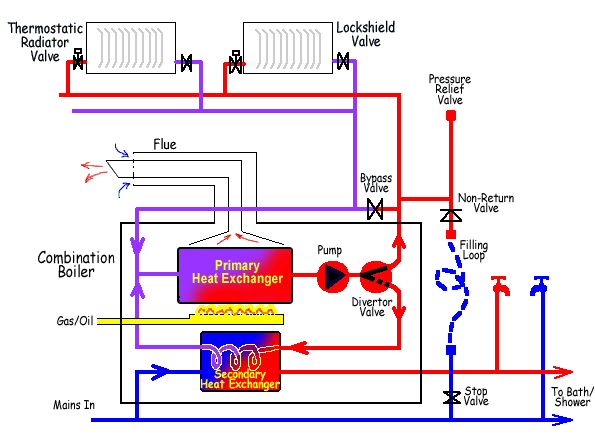 - Reliable Family Run (Husband & Wife Formed)
- Twice Recommended by "Time Out" in 2006
- Finalist of the "Training & Development" Barking & Dagenham Business Awards 2008
- Finalist of the "Best New Business" and "Entrepreneur of the year" Kingston Business Awards 2010
-----------------------------------------------------------------
Advanced Professional Plumbing and Heating Services has experienced corgi registered engineers who can carry out heating services and all types of gas issues - 24 hours a day for all emergencies.
Heating / Gas Services We Offer:
Heating and Ventilation contractors
Boiler breakdown repair
Boiler replacement and installation
Boiler Heath check
Electric oven
Gas hob
General cooker
Commercial & Domestic combination boilers
Commercial & domestic system boilers
Back boiler
Gas leak repair
Local heating repair
Local plumbing heating
Gas Fire repair and install
Corgi gas engineer
Chimney, flue safety check
Gas leaks, boiler leak fault finding repair
Radiator installation, repair
Warm air unit repair, fault finding
Gas cooker, Hob , Stove repair and replacement
Corgi notification of gas appliance installation
Carbon monoxide detectors supply
System upgrades
Pumps and valves fitting
Under floor heating fault finding , repair, installation
Programmable room thermostats fitting
Gas safety & Landlord certificate
Boiler annual service
We know that it is a huge problem finding right and honest trade's people including good plumber's and gas engineer's in London and even in the surrounding areas. Especially, during the "Current climate"- you don't want to spend money on something if you don't know if it will be worthwhile. Don't panic! A reliable family run company like us are here to change this.
Advanced Professional Plumbing and Heating Services London is offering the benefits of the knowledge we have to give "YOU" the customer the right advice – this will result in you saving hundreds or even thousands of pounds in some cases. This is for your benefit. Try us - plumbing and heating services in family run style!
-----------------------------------------------------------------
How Combiation Boilers Work
Combination or combi boilers, combine the central heating (CH) with (tankless) domestic hot water (DHW) in one box. They are not merely infinitely continuous water heaters having the ability to heat a hydronic heating system in a large house. When DHW is run off, the combi stops pumping water to the hydronic circuit and diverts all the boiler's power to instantly heating DHW. Some combis have small internal water storage vessels combining the energy of the stored water and the gas or oil burner to give faster DHW at the taps or increase the DHW flowrate.

Combi boilers are rated by the DHW flowrate. The kW ratings for domestic units are 24 kW to 54 kW, giving approximate flowrates of 9 to 23 litres (2.4 to 6.1 US gal) per minute. There are larger commercial units available. High flowrate models will simultaneously supply two showers.

A further advantage is that more than one combi unit may be used to supply separate heating zones, giving greater time and temperature control, and multiple bathrooms. An example is one combi supplying the downstairs heating system and another the upstairs. One unit may supply one bathroom and one another. Having two units gives backup in case one combi is down, provided the 2 systems are connected with valves that are normally closed.

Installation cost is significantly lower and less space is required as water tanks and associated pipes and controls are not required.

Combi boilers are highly popular in Europe, where in some countries market share is 70%.
Combination boilers have disadvantages. The water flow rate is likely to be less than from a storage cylinder, particularly in winter. The power rating needs to be matched to heating requirements; heating water 'on demand' improves energy efficiency but limits the volume of water available at any moment. The water supply pressure must not be too low. It has been proposed that a flow regulator valve can control the amount of water used. Additionally, a combination boiler has more moving parts that can break down, so can be less reliable than a tank system.

-----------------------------------------------------------------