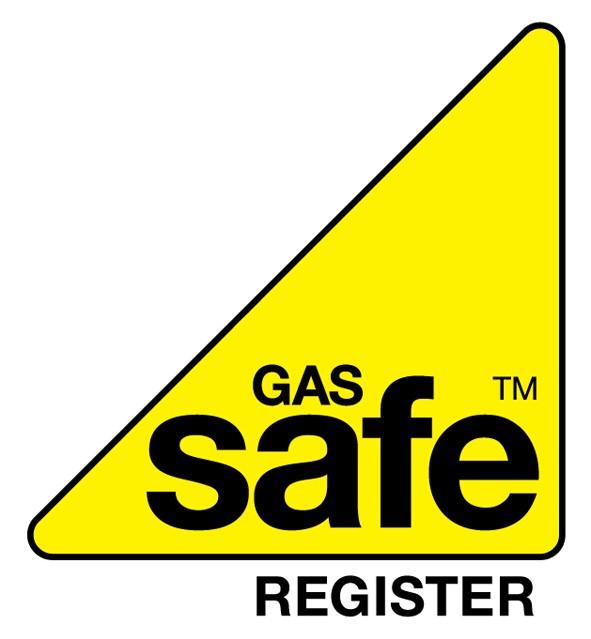 "Reliable Family Run (Husband & Wife Formed)"
"Twice recommended by"Time Out" London in 2006"
"Finalist of the Training and Development Barking & Dagenham Business Awards 2008"
"Finalist of the "Best New Business" and " Entrepreneur of the year" Kingston Business Awards 2010"
"Finalist of the "Entrepreneur of the year" Kingston Business Awards 2011"
------------------------------------------------------------------------
Advanced Professional Plumbing & Heating has commercial and domestic professional local plumbers, 24 hour gas safe registered, heating engineers, NICEIC electricians, emergency gas specialists, reliable builders, local glaziers, experienced joiners, locksmiths, professional builders, air-conditioning – refrigeration technical engineers, who are based all over Central London, West End London, South West London, North London, North West London, South East London, East London, Essex, Enfield, Kent, Enfield, Richmond & Twickenham and all surrounding areas to serve you whenever you need. No matter what it is, our emergency experts who have been trained and qualified are here to help you with all emergency and non-emergency plumbing and heating problems


About Boilers :
The market today offers a wide range of types of central heating boilers of all shapes and sizes, from small and compact boilers that can fit in the space of a small kitchen cupboard to larger, high-output monoliths.

Each of the types of central heating boilers available have their own pros and cons, some vastly different, while others only seem to only change aesthetically. Boilers can run on gas, oil and even electricity, so it can be often confusing working out exactly what you need, and what you can really have!

What Boiler Type for What Purpose?

Depending on your requirements, there are a range of types of central heating boilers to consider, ranging in size, cost, output, storage and efficiency. These include:

Combination Boilers
The most popular boiler type on the market today, sales of combination boilers (often referred to as a 'combi' boiler) account for more than half of boilers sold within the UK. This is mainly due to its convenience, as most central heating systems will heat a copper cylinder located in an airing cupboard using a boiler to provide hot water, but a combination boiler will heat the water needed around the house for taps and such from within its unit, and is combined with a central heating system. A combi system will not require a cold water tank or separate water cylinder to supply it, which means that the costs of hot water will be a little lower than with a boiler that holds water in a cylinder. The only downside to the lack of water cylinder in a combi boiler is that the rate of hot water produced is likely to be lower than with a boiler with a water cylinder, even more so in the colder months.

Wall Mounted Boilers
Most boilers produced today are made to be wall mounted, with more compact and lighter heat exchangers created with materials including lightweight cast iron, stainless steel, copper or aluminium. Wall mounted boilers come in many versions, such as with a Fanned Flue or Room Sealed. As with most new boilers, the wall mounted type of boiler is required to have fitted a "system by-pass", which is required to filter water throughout the boiler appliance to prevent the often loud noise that boilers are known to create, called "kettling".

Free Standing Boilers
Usually created to be narrow enough to fit snugly between fitted kitchen units, these floor standing boilers can be installed in other suitable locations also.

Condensing Boilers
This type of boiler boasts an effective "heat exchanger", which allows heat to be re-circulated rather than lost up the flue of the boiler, making it more energy efficient and therefore reducing fuel costs significantly for the owner. One of the issues often mentioned with condensing boilers is the pluming effect it creates from the flue terminal, which is often mistaken for steam. The pluming is due to droplets of water that are held in suspension throughout the boilers flue, and is not a danger, although is considered a nuisance and will occur for all the time that the boiler is running. Because of this, the placement of a condensing boiler can be more difficult.

Back Boilers
Old back boilers located in fireplace areas in homes must be replaced due to recently passed building regulations, and these are usually replaced by a high efficiency or a condensing boiler. Back boilers should not be sold in many cases because of the open flued model, unless it is much too complex or pricey to install a new boiler replacement. Back Boilers can only be fitted if they can fit the Seasonal Efficiency of Domestic Boilers rating in the UK, which is a minimum of 78% efficiency. Often people will choose to fill the space a back boiler leaves with a gas fire and a new condensing combination boiler elsewhere in the household.
------------------------------------------------------------------------
Recommended Central Heating Boiler Installers Islington,Hoxton,Arseanl Boiler,Gas Heating Hot Water Installation Barnsbusy,Cannonbury N1, N2, N3, N4, N5, N6, N7, N8, N9, N10, N11, N12, N13, N14, N15, N16, N17, N18, N19, N20, N21, N22 Kilburn boiler repair Abbey Road NW7 St.John's Wood trusted plumber
how to install a radiator

,

install a radiator

,

radiator problems

,

drain installation

,

sink installation

,

plumbing installation

,

radiator central heating

,

radiator fitters

,

the radiator company

,

boiler fitting

,

gas central heating boiler

,

gas boiler replacement

,

gas boiler maintenance

,

central heating installers

,

gas central heating boilers

,

domestic boilers

,

commercial boilers

,

central heating gas

,

which combi boiler

,

fitting central heating

,

annual boiler service

,

emergency boiler repair

,

central heating combi boilers

E5 Clapton central heating repairs Clapton, E5 Upper Clapton central heating repairs Upper Clapton, E5 Lower Clapton central heating repairs Lower Clapton, E6 East Ham central heating repairs East Ham, E6 Beckton central heating repairs Beckton, E6 Upton Park central heating repairs Upton Park, E6 Barking central heating repairs Barking, E7 Forest Gate central heating repairs Forest Gate, E8 Hackney central heating repairs Hackney, E8 Dalston central heating repairs Daltston, E9 Homerton central heating repairs Homerton , E9 Hackney central heating repairs Hackney, E9 Victoria Park central heating repairs Victoria Park , E10 Leyton central heating repairs Leyton,E11 Leytonstone central heating repairs Leytonstone,E11 Wanstead central heating repairs Wanstead,E11 Snaresbrook central heating repairs Snaresbrook, E12 Manor Park central heating repairs Manor Park, E13 Plaistow central heating repairs Plaistow, E13 West Ham central heating repairs West Ham , E13 Upton Park central heating repairs Upton Park, E14 Poplar central heating repairs Poplar, E14 Isle of Dogs central heating repairs Isle of Dogs, E14 Limehouse central heating repairs Limehouse, E14 Canary Wharf central heating repairs Canary Wharf, E15 Stratford central heating repairs Stratford radiator maintenance N2 Fortis Green, radiator problems Islington , N2 East Finchley West Finchley emergency leaking radiator , N3 Oil boilers repair North London,Manor House gas heating engineer plumber N4 ,Stroud Green emergency plumber , commercial domestic gas engineer N4 Finsbury Park trusted London Church End Refrigerator repair N5 , Drayton Park plumber loft conversionsN5 Highbury ,Barnsbury Commercial gas catering engineers,Emergency 24 Hrs family run plumber in N1 Balls Pond Road 24hr Plumber Essex Road gas safe registered plumber in Islington N1 Hoxton hot water repair Barnsbury, N1 Canonbury, Islington Plumber time out recommended N1 Kingsland boiler repair Pentonville 24 hr plumber in Islington N2 Fortis Green N2 East Finchley, North London gas heating engineer plumber N3 West Finchley, Manor House emergency plumber N4 Stroud Green N4 Finsbury Park trusted London gas engineer Church End N5 Drayton Park plumber N5 Highbury Gledhill Finchley Central Finchley Plumber N4 Arsenal, boilermate repair and installer N6 Highgate Holloway plumbing and heating gas safe registered engineer N7 Caledonian Road, Holloway Road North London boiler breakdown plumber Lower Holloway N7 Islington Gas engineer plumber Hornsey, Hornsey Lane N8 Hornsey Rise, Crouch End